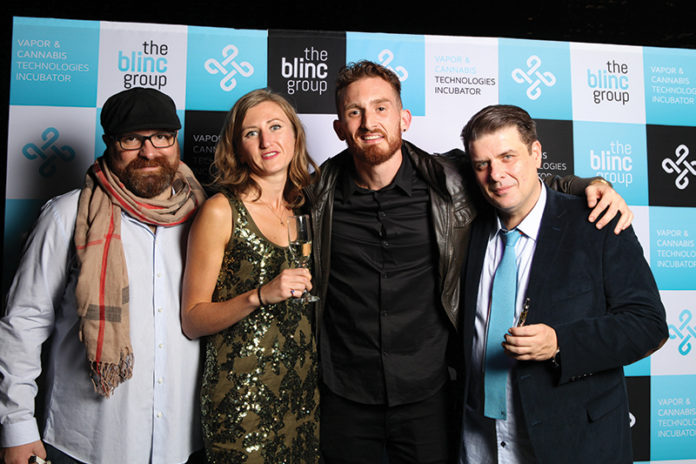 Throughout the vapor industry's ups and downs—fervently embraced by consumer fans, but vilified by the "anti" community and the traditional tobacco industry—the controversial product category has had advocates in its corner. Representing the industry to regulators and politicians, and working to educate and inform the public, those men and women are largely responsible for keeping the category alive, growing and developing during the tumultuous early days.
Now, some of these passionate pioneers are finding themselves drawn to another emerging, controversial category: cannabis. After all, the similarities are striking. Both are said to have potential health benefits, yet are hampered by public perception and legal issues stemming from a patchwork of state laws aimed at protecting consumers. Just as some see vaping as having the potential to lead nonsmokers to tobacco addiction, some view cannabis as a "gateway drug" to potentially addictive and harmful substances.
These days, vaping is viewed by many (consumers, manufacturers and possibly even regulators) as a healthier alternative to combustible cigarettes that can save lives.
Cannabis, too, is increasingly being seen as an herb with health benefits—and capturing the attention of advocates interested in both supporting the category and exploring its considerable business opportunities.
One of these advocates is Arnaud Dumas de Rauly, former president of the European vaping trade association FIVAPE and a Vapor Technology Association board member. In July 2017, he and two partners co-founded the Blinc Group, a cannabis incubator devoted to uncovering "practical innovations that bring emerging vape and cannabis technology to market" that held its launch event in October 2017.
That simple idea led to the launch of the Blinc Group, which looks for innovators in the cannabis-delivery space that it can help to refine their products and market strategy. The company's founders then recruited other vapor and cannabis industry experts to join their staff as advisors in areas like science, sales, marketing and brand development. One of a growing number of cannabis-oriented incubators, Blinc stands out partly because the company is based on the less cannabis-friendly East Coast, along with much of America's financial market.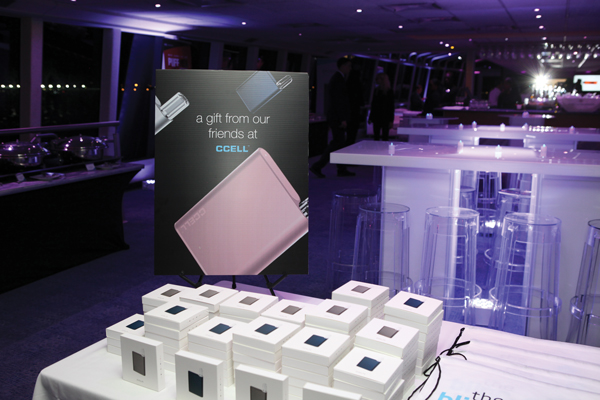 Market Mavens
Another differentiator is the company's retail-oriented development strategy, which enables it to test its partners' products in the market in real time. "We have developed an in-house retailer program, which consists of owning shelf space in more than 100 shops where we place our members' products for two months and test the product, the packaging, the commercial offer and the branding," explains Dumas de Rauly. "After those two months, we put together a report explaining to them how they should iterate the product if they need to—usually there is some tweaking that it needs."
Six months into its launch, the Blinc Group is already working with eight companies and evaluating dozens more entrepreneurs who have approached the company. "We look for an innovative product—that goes without saying—but also invested management," explains Dumas de Rauly. "In this business, everyone has an idea, but we want to be sure there is a commitment to iterating the product and that we can add value by providing guidance and science-based recommendations with regard to development and production of devices." Blinc's member companies typically pay a monthly fee for expert advice and research, and then they transition to a revenue-sharing or equity model, or a mixture of the two, when products go to market.
Often, innovative cannabis products involve technology that enables the avoidance of solvents, says Dumas de Rauly. Recently, the company began working with a French company developing a "totally green nicotine extraction system. This process uses only water, no solvents. We are talking to another company that has developed algae able to eliminate fungus on plants."
Cannabis Capital
In addition to guidance and market research, Blinc hopes to also help young cannabis companies find funding through a "side-by-side fund" that will offer investment capital. Blinc closed its own first financing round in October, and the group plans to deploy the capital it raised in operations, marketing, business development and lobbying, as well as to develop research assets and white papers to further assist its member companies in their go-to-market strategies and to help the industry's public image.
"I've always been a big advocacy person," notes Dumas de Rauly. "One of my main goals and drivers is to get the general public to stop stigmatizing vaping and cannabis and to understand that these technologies are really life-changing. There is a study that came out saying that 1.6 million premature deaths can potentially be averted by replacing cigarettes with e-cigs, yet our legislators and regulators still do not back this harm-reduction strategy. In some ways cannabis is on the same level.
"That's what is behind the passion we have for what we do. It all comes back to life-changing technology. We are not just building a new phone or helping create more processing power for a computer; we are actually doing something that has positive impact on people's health and well-being. That makes it very, very, interesting and very powerful, and it also makes us work harder because we have to make sure that this impact is positive."
– Story by Jennifer Gelfand
This story first appeared in the January/February 2018 issue of Tobacco Business magazine. Members of the tobacco industry are eligible for a complimentary subscription to our magazine. Click here for details.