Everything Inoa does is documented directly on his laptop. He tracks every aspect of the harvest, which is later evaluated down to each type of tobacco seed planted. This documentation is where the blending process really begins, as Inoa likes to review data on the history of the harvest from the weather conditions the tobacco was subjected to to the flavors found in the harvested tobacco. Because he and La Aurora work with so many different varieties of tobacco, Inoa's computer and his documentation process are key to creating the perfect blend.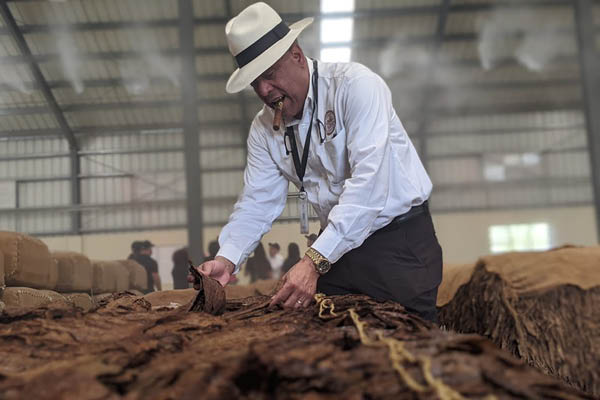 Blending for Others
Not every blend Inoa works on ends up being a La Aurora cigar. There are times when Inoa is asked to work with one of La Aurora's partners to create a blend for a different company. These partners come to La Aurora with a blend already in mind. While this may seem like it would make the blending process easier, it doesn't, Inoa explains.
"A blend written on paper in black and white doesn't reflect reality," he warns. "Sometimes they come with ideas of blends that might not have the correct proportions, so we help them harmonize the compounds. Together, we find a balance in the combination of tobaccos."
When working in a collaborative or partnership setting, Inoa comes in with the same inquisitive nature he has when he is experimenting with different tobaccos. The first thing he asks the other person is how long they've been in the market. Just as La Aurora blends for different sets of consumers and markets, Inoa sets out to discover what market the other party is trying to develop a blend for. Understanding the motivations of the other person and their business is key to developing the right blend. Do they really want to be involved in the tobacco world or is their aim just to make money? While money is a motivation for many, Inoa searches for passion within everyone he works with. If none is found or if there's no long-term vision for the blend, he doesn't get involved.
"I like to be involved in things that last for a long time," he shares.
If the passion and vision is there, Inoa is ready to move forward with the blending process. At the start of this process, he works to identify what the other person is looking for in terms of flavor and strength. When they identify what they would like from the blend, Inoa tries to get even more specific with what they're looking for. Do they want to create a medium, mild or full-bodied cigar? In terms of flavor, what flavors are they wanting within the blend? Do they want a cigar with notes of fruit like citrus or do they want something more spicy and peppery? Knowing these things informs Inoa where to begin his search for the blend's tobaccos.
When it comes to making blends for other companies, Inoa finds that success occurs once the client is satisfied with what they receive and feels like their input and concerns were not just heard but acted on and brought to life in the final blend and product. At the end of the blending process, the final cigar doesn't go straight to market. Instead, the company produces 60 premium cigar test samples that are used to first make sure the cigars all look the same. Then, an internal team smokes the samples and chooses three for final consideration before coming down to two final possibilities. Inoa tests these prototypes' combustion and burning capacity. With the help of a tasting panel, the flavor is also tested. From this process comes the ultimate winning blend, which is released into the market after further draw testing and proper aging is complete.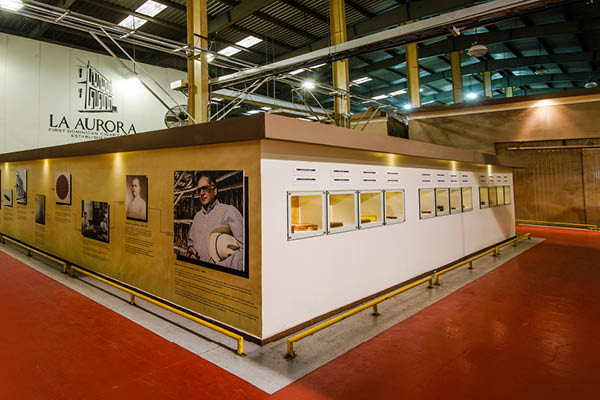 Every Little Detail
There are many factors that influence a consumer's purchasing decision when it comes to a premium cigar, including how the cigar is packaged and branded. The best cigars are those that are made with every detail in mind. Inoa's cigar making process is all about the details. It goes as deep and far as understanding the soil that the tobacco used in the blends is harvested from. Blending cigars and becoming anything close to a master blender is something that you're unable to learn from a book or study in school; it's a process that comes from hands-on experience, Inoa explains.
Part of Inoa's learning curve has involved keeping an eye on every process involved in bringing a cigar to the market. "Every little detail is part of a bigger picture, meaning, as an example, if something goes wrong on the curating or aging process, you have lost a harvest that will cost you years to take back."
Inoa's advice to other cigar industry professionals is simple: Stay flexible and be willing to constantly adapt. As he's learned from his years spent working at La Aurora, cigar blending must change based on what consumers are asking for. Approach cigar making like a student: Always look for new things to learn, document the process, and stay abreast of changes in the market. This is the path to take toward making a good cigar.
This story first appeared in the May/June 2022 issue of Tobacco Business magazine. Members of the tobacco industry are eligible for a complimentary subscription to our magazine. Click here for details.
– Photography courtesy of La Aurora. Story by Antoine Reid, senior editor and digital director for Tobacco Business Magazine. You can follow him on Instagram @editor.reid.