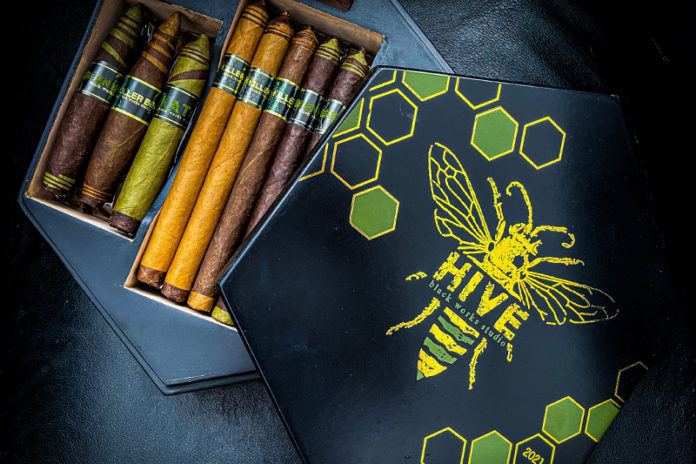 Black Works Studio (BLK WKS) has begun shipping HIVE, a collection of specialty cigars handcrafted at Fabrica Oveja Negra in Esteli, Nicaragua. This release was exclusive to those retailers that attended this years Premium Cigar Association (PCA) trade show this past July.
HIVE features Ecuador Maduro, Connecticut, Candela wrappers, a Honduran Habano binder, and filler tobaccos from Nicaragua. The Each HIVE Mix Box contains 27 cigars with each cigar having an MSRP of $12.50.
"HIVE is an idea I've had for a few years now," explains James Brown, creator of Black Label Trading Company and partner at Fabrica Oveja Negra. "The Killer Bee and Green Hornet lines are some of our most popular and over the years I've played with a lot of different ideas for both. The HIVE is a mix of some of my favorite Bee & Hornet samples that have yet to be released. For anyone that is a fan of the Killer Bee & Green Hornet, this is a must have!"
For all of the latest news from Black Works Studio, visit ovejanegracigars.com.