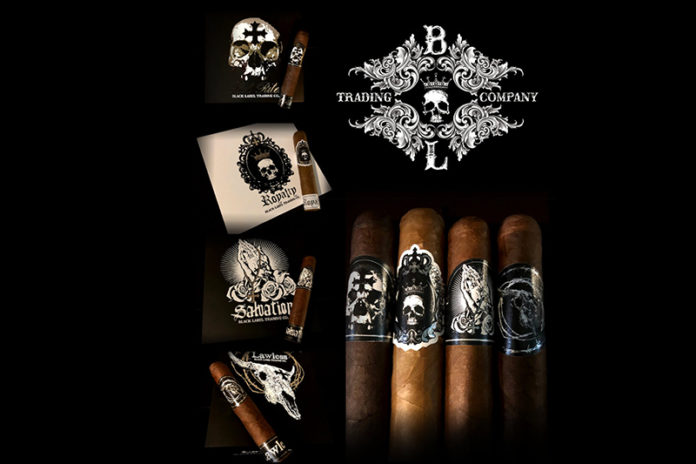 James Brown of Black Label Trading Group (BLTC) have several big changes impacting their brand in the coming year including new artwork and the rebranding of Boutiques Unified.
At the 2019 International Premium Cigar & Pipe Retailers Association (IPCPR), Black Label Trading Company will be introducing new artwork and packaging for its core lines, including Royalty, Salvation, Lawless and Last Rites. All of the new designs were done by James Brown, creator of Black Label Trading Company. The core lines have been available and on the market since 2013.
"I'm very excited for the re-boot of the BLTC Core Line. Black Label is celebrating its six year anniversary and it was time to change things up a bit. I believe every cigar has it's own personality and tells a story. I wanted to give our core products the chance to tell that story through unique artwork for each line. It was also time to tweak the blends a bit. The blends didn't change, I just played with different proportions of the original tobaccos creating a new, unique version of the cigars," says Brown. "Black Label Trading Company is redefining the standards for cigar making. With a less is more philosophy, Black Label Trading Co. creates hand crafted premium cigars of the utmost quality at their own factory in Nicaragua."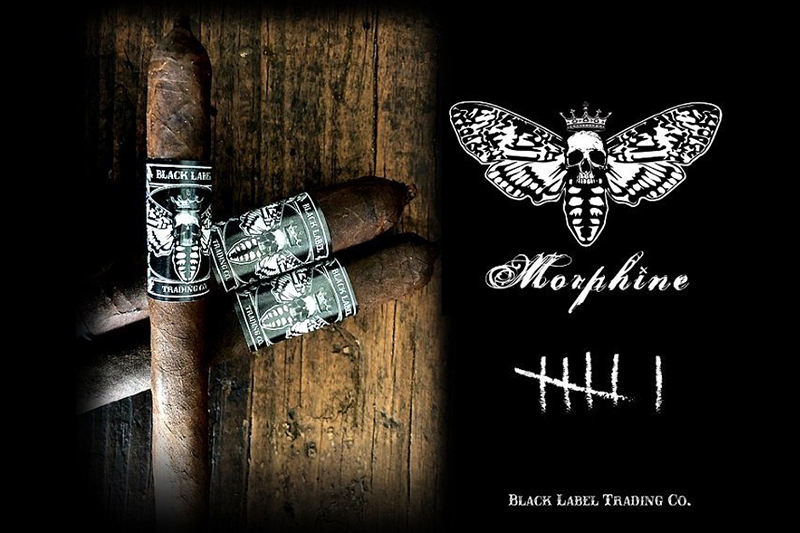 New 2019 Releases
Black Label Trading Company has announced the sixth annual release of its Morphine line. This latest release of Morphine features a Mexican San Andrés Maduro wrapper, Nicaraguan Habano binder, and Nicaraguan fillers. It will be available in three sizes: Corona Gorda (box pressed) (5 1/2 x 46), Lancero (7 x 38), and Short Robusto (4 1/2 x 50). The cigar will have an MSRP that ranges from $10.50-$11.50 per cigar.
"I can't believe it's been six years since our first Morphine release. To celebrate we have brought back one of my favorite vitolas, the 7×38 Lancero. The other vitolas are old favorites also, the short Robusto and the Box Pressed Corona Gorda. This years vintage is rich and earthy with bold spice on the retro. The key note flavors are raisin, black cherry and a big blast of anise on the finish. This vintage is one of the best yet," says Brown.
There will be a new blend introduced by Black Label Trading Company during this year's IPCPR. Last Rites Viaticum will be sold on a first-come, first-serve basis to retailers attending at this year's trade show. Last Rites Viaticum will feature an Ecuadorian Maduro wrapper, Honduran Habano binder and fillers from Nicaragua and Honduras. It will be presented in one vitola–a box-pressed Robusto (5 x 54) that will come packaged in 20-count boxes with an MSRP of $15. It is expected to ship this fall.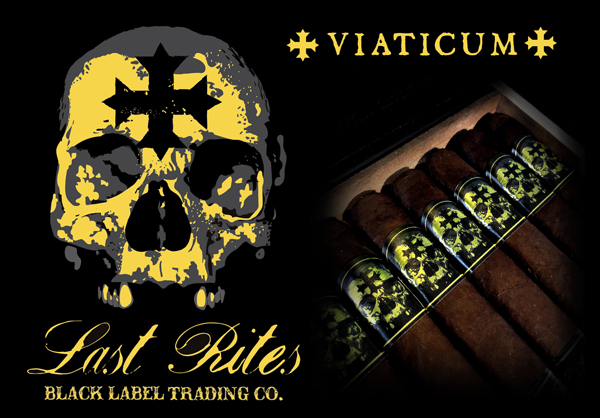 "We wanted to release a cigar exclusively for IPCPR attendees as a way of showing our appreciation for the retailers who come to support our brands and the show. Last Rites has always been a special cigar to me. It was the first cigar I blended on my own, and I blended it to my personal tastes. It's everything I wanted out of a cigar and a perfect representation of Black Label Trading Co. To celebrate our sixth anniversary, I wanted to do a Special Edition of the Last Rites. The Viaticum is an evolution of the Last Rites blend. It uses most of the same tobaccos but in different proportions and primings. It's rich, dark and elegant just like Nicaraguan tobacco. We also box pressed the cigar like the original 2013 release," commented Brown.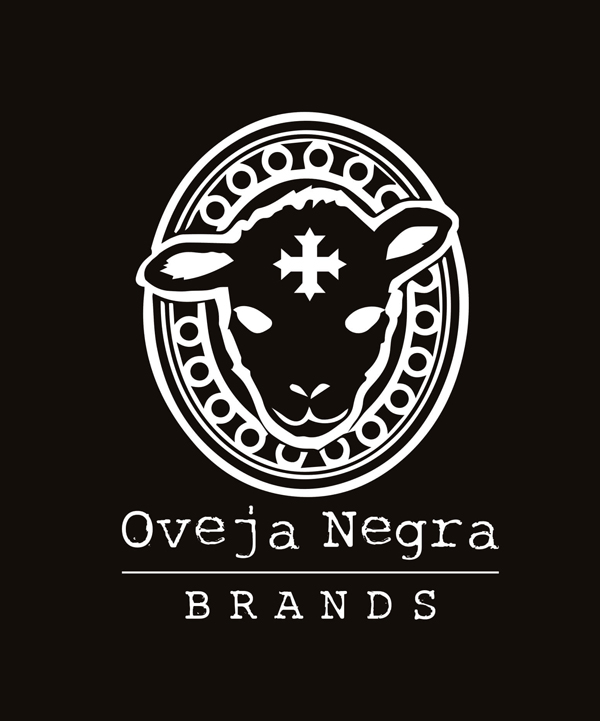 Boutiques Unified Rebranded
Also, Brown has announced that Boutiques Unified will be undergoing rebranding. The company behind Black Label Trading Company, Black Works Studio, Emilio Cigars and Dissident will be known as Oveja Negra Brands going forward. All of the lines will be produced at Brown's Fabrica Oveja Negra factory located in Esteli, Nicaragua. Distribution will continue to be handled by L.J. Zucca. Each of the distributed brands will maintain their own identity but will share resources and talent to increase efficiency. You can learn more about Oveja Negra Brands at its new website, ovejanegracigars.com.
For all the latest news from Black Label Trading Company, visit blacklabeltrading.com.