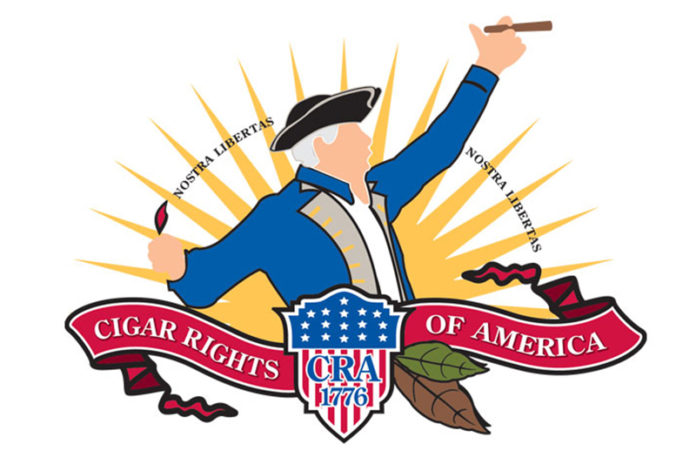 In the summer of 2007, the premium cigar industry was gathered at its annual convention in Houston, Texas, preparing to launch new products, make purchases for local cigar shops and enjoy the fellowship of those passionate about premium cigars. Little did they know that looming back in Washington, D.C., was a powder keg that could destroy the very foundation of the industry.
Congress was considering the re-authorization of the State Children's Health Insurance Program (SCHIP) with a tax proposal that planned a $10 per cigar tax to fund the federal initiative. As word reached Houston, the industry quickly convened emergency discussions to alert the retail and manufacturing community about this proposal. Immediately following the convention, a small band of retailers and manufacturers hadn't even made it home before booking flights to Washington, D.C. They began their quest to defeat the proposal. In the words of one participant, "Our grand strategy was to speak to anyone who was willing to speak to us."
If necessity is the mother of invention, then that moment sparked the realization that a different approach to politics had to be taken in order to protect the interest of the premium handmade cigar industry.
Over the course of the following year, a group of industry leaders conceived of the concept for creating a national grassroots organization that could reinforce the message and facilitate support for and against legislation—and that could either support or threaten the livelihood of those dependent on the industry, from the fields of the Jalapa Valley of Nicaragua to a cigar shop in Casper, Wyoming, to a boutique cigarmaker in the Little Havana neighborhood of Miami.
That is how Cigar Rights of America (CRA) came to be. Ten years ago, a coalition of manufacturers launched what they labeled as the CRA Freedom Tour, taking their message on a national road trip to New York City, Milwaukee, Minneapolis, Chicago and Orlando.
Their mission was to begin developing a groundswell of support among premium cigar consumers that could be mobilized to echo the industry's message at all levels of government. With the growing prevalence of smoking bans, taxes and regulatory legislation from city halls and state capitals to the halls of Congress, it became apparent to these industry leaders that a different approach to politics had to be started.
Over the course of this last decade, CRA has grown into a 50-state coalition of consumer activists, as well as a network of supporting community tobacconists and an alliance of artisan premium cigar manufacturers. The work of CRA has led to more than 500,000 messages sent to the U.S. Congress in opposition of federal regulation and thousands of emails and calls to state and local legislators opposing the expansion of smoking bans and other intrusive ordinances that infringe upon the enjoyment of premium cigars.
Additionally, consumer activists have conducted "cigar town halls" in shops across the country and have had their voices heard through testimonies at city council hearings and in state capitals from Austin to Boston.
A moment that dramatized the energy this movement has created was the day a petition campaign to the White House's "We the People" website hit the benchmark of 25,000 signatures communicating opposition to proposed federal regulation of cigars. Although the answer was not what anybody wanted, it proved that, when called upon, cigar enthusiasts would act to protect their passion. A decade later, it is still a learning process to engage consumers that their ability to enjoy premium cigars unhindered has to be protected just like any other right.
The question is what challenges lie ahead that will demand every cigar consumer act by contacting their legislative representatives, because in the world of tobacco control, our opponents never cease to amaze with their creativity on means to attack the enjoyment of premium cigars. The next decade will surely prove to be more challenging than the last, proving the value of the vision that group of industry leaders had on Aug. 19, 2008.
This story first appeared in the September/October 2018 issue of Tobacco Business magazine. Members of the tobacco industry are eligible for a complimentary subscription to our magazine. Click here for details.
– Contributed by J. Glynn Loope, executive director of Cigar Rights of America.