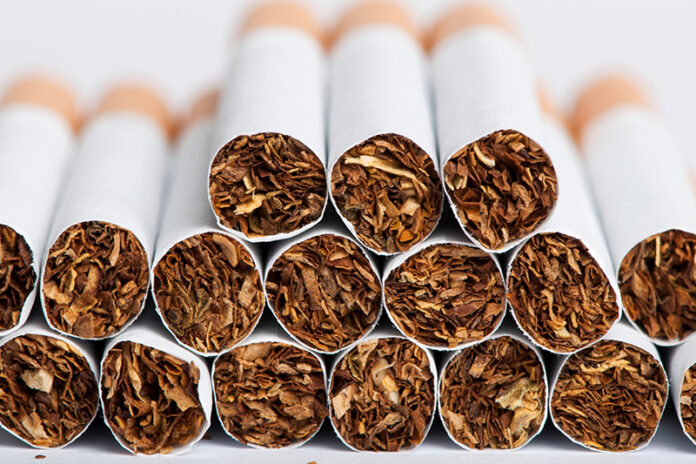 The tobacco industry will be closely watching for potentially big news out of the Biden Administration this week. According to reporting made by the Wall Street Journal, the Biden Administration could reveal new policy as early as this week that would require cigarette manufacturers to reduce the level of nicotine in cigarettes to levels that would make them non-addictive or at least minimally addictive. Even if the proposal is announced this week, it could take years to go into effect as the U.S. Food and Drug Administration (FDA) would be required to draft a proposed rule that would then be subject to public comment and possible legal challenges by tobacco manufacturers.
Nicotine levels in cigarettes are impacted by a number of variables including the type of tobacco leaves used in the blend and the different types of paper or filters used to make the cigarette. The idea to lower nicotine levels is not a new idea–it was first proposed by the U.S. Food and Drug Administration (FDA) back in the 1990s to combat cigarette sales to minors. A Supreme Court ruling, however, found that the FDA lacked the ability to demand the change be made by cigarette manufacturers. That changed in 2009 with the passing of the Family Smoking Prevention and Tobacco Control Act which gave the FDA the authority to regulate all tobacco products and how they're manufactured, distributed and marketed–as long as it is based on scientific evidence and data. In 2017, the Trump Administration announced plans to reduce the level of nicotine in cigarettes but by 2019 those plans were abandoned.
The proposal to regulate nicotine levels in cigarettes is just the latest move the Biden Administration has made in the area of tobacco control. In April 2022, the FDA revealed plans to tackle flavored tobacco products by proposing a ban on menthol cigarettes and all flavored cigars [read more here]. The FDA is also re-evaluating its approach to regulating premium cigars and it continues to review the Premarket Tobacco Product Applications (PMTA) for some of the most popular e-cigarette products on the market today.