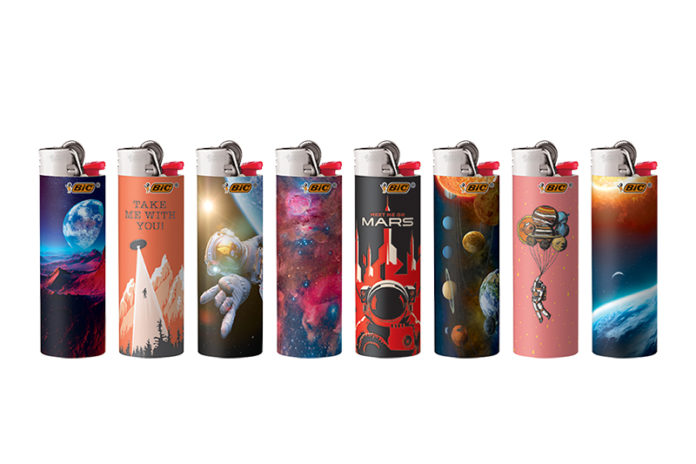 BIC has unveiled new designs as part of its BIC Out of This World Series. From alien spaceships to impressive and unforgettable celestial views, the designs in this series masterfully capture all of the hype surrounding the world unknown. BIC Maxi Lighters are long-lasting, reliable and are 100 percent quality inspected.
The lighters in this series have suggested retail price of $2.09 per lighter.
For additional information on this and other releases from BIC, visit https://us.bic.com/en_us/lighers-new-inquiry.