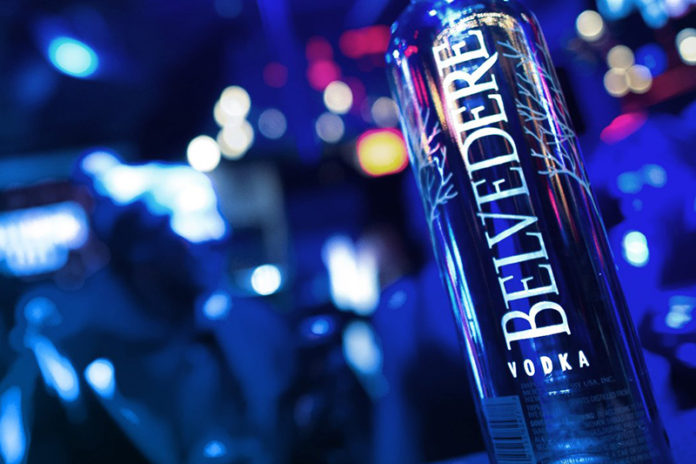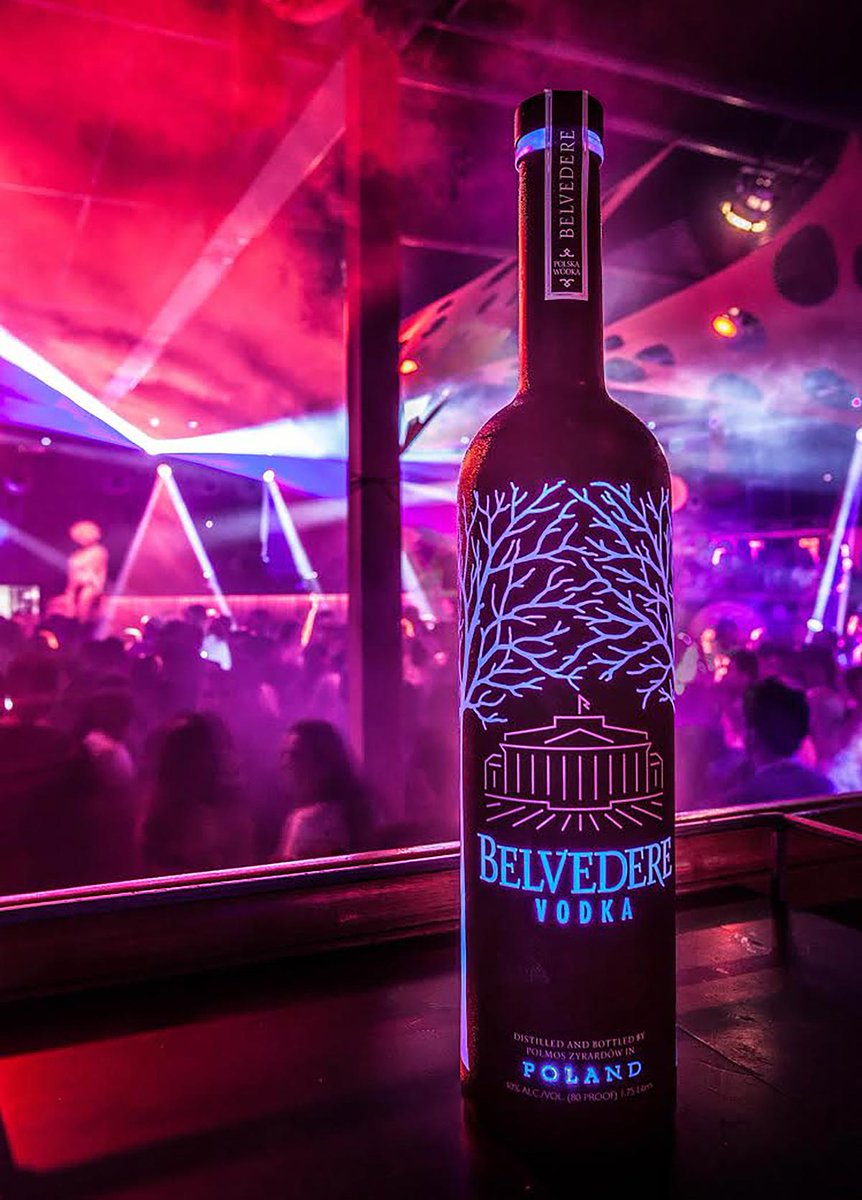 Belvedere Vodka is lighting up the night with a new luminous bottle that features precise laser cutting and soft-touch technology. The new bottle, named Midnight Saber, launches in March 2017 and will be available in one size–1.75L. Belvedere is making claims to be the first to introduce these luminous bottles to the market, its first having appeared in 2012.
"The cutting-edge design of the Midnight Saber truly expresses our relentless commitment to bold and irreverent innovation," said Chris Gibb, president of Belvedere Vodka. "Not only do we craft an exquisite spirit, but we strive to bring excitement to the clubs and enhance the bottle-service experience with ground-breaking products and rituals."
The Midnight Saber features exquisite laser etching and has a delicate black coating, the audacious yet elegant design is truly unique. The bottle has a LED lights lining the bottom and when turned on produce a visual of misty trees emerging from the bottle, for the most stunning night experience. This product is set to debut in major nightlife venues come March 2017.
For more information on this product, visit belvederevodka.com.