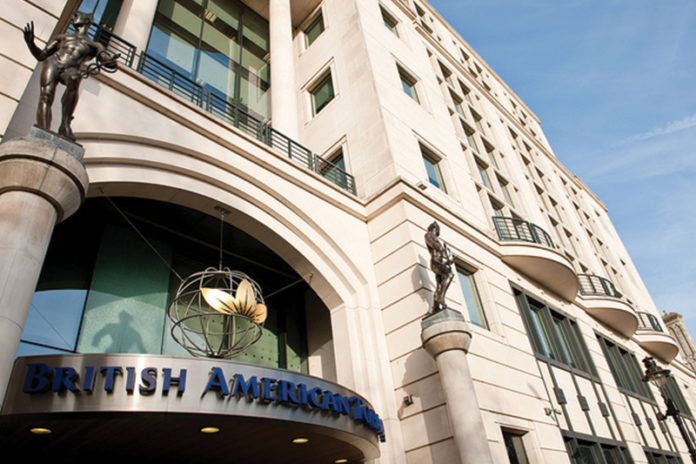 Like many companies, British American Tobacco (BAT) is responding to the current impact COVID-19 may have on its business as it looks ahead to what may lie ahead in 2020.
In a statement, BAT's chairman Richard Burrows placed the focus on his company's employees and their health and well-being. He talks about the measures taken to ensure the safety of BAT's workforce, especially those who are unable to work from home during this situation.
"I am pleased to be able to announce that we have not had to make any employee redundant, nor furlough any staff, due to the COVID- 19 crisis. I would like to thank all of our employees and partners for their tremendous efforts to support everyone's well-being, as well as the success of the business during this time," Burrows stated.
BAT has also helped ship vital items such as cleaning and hygiene products along with masks and food through its distribution system. BAT has also repurposed several of its manufacturing facilities to begin manufacturing sanitizes and personal protective equipment. Also at the request of the United Kingdom government, BAT has also lent some of its analytical machinery to the government to support its COVID-19 testing program. As reported on earlier, BAT's U.S. bio-tech subsidiary, Kentucky BioProcessing (KBP), has been busy researching and developing a possible COVID-19 vaccine using tobacco plants [read more here].
In the chairman's statement, Burrows reflects on BAT's 2019 financial performance, touting the company's strong operational performance and its ability to deliver on three core priorities including its intent to deliver value in combustible, drive a step change in new categories and build a simpler, faster organization. In 2019, BAT reported strong revenue growth up to 5.7 percent at current rates and 5.6 percent on an adjusted constant rate basis, driven by a good performance of its combustible products, which was up 4.6 percent (also on an adjusted constant rate). These achievements allowed BAT to invest in new product categories and to focus on building global brans to support its multi-category approach across vapor, tobacco-heating and modern moral products.