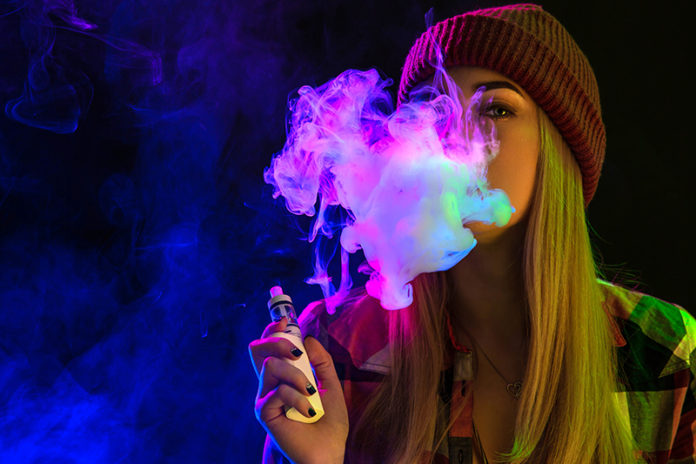 Weeks ago, JUUL Labs announced that it would be suspending the sale of all of its flavored products in the U.S. with the exception of mint and tobacco flavors [read more here]. Despite this news, however, the Trump Administration still seems determined to move forward with its proposed flavor ban that would remove many flavored e-cigarette products from the market.
"We want anything that's attractive to kids to not be available for kids," said Health and Human Services Secretary Alex Azar in a recent interview. "It doesn't stop what the president and I are working on."
Much of the e-cigarette and vaping industry has been waiting in anticipation for the U.S. Food and Drug Administration (FDA) to reveal a plan to address flavored e-cigarettes and vaping products and the rising number of youth using them. The Trump Administration's plan, which was unclear but implied removing all flavored e-cigarette products from the U.S. market until they were properly reviewed by the FDA. If the FDA deemed them safe and not a threat to public health, these products could return to the market. The plan was expected to be revealed in the month of October 2019, but according to comments made by the FDA's Center for Tobacco Products director Mitch Zeller, the plan is still being formulated and the administration is "hard at work" on the flavor ban.
A report from The Washington Post indicates that the vaping crisis and the potential ban of flavored e-cigarette products could be a major campaign issue going into 2020. The Washington Post reports that President Donald Trump's campaign manager Brad Parscale has privately warned the president that a ban on flavored e-cigarette products could backfire in the 2020 election and is urging officials to soften the proposed flavored vape ban.
Lobbyist are pushing for a compromise, urging the Trump Administration to continue allowing menthol- and mint-flavored e-cigarette products. This would be a major reversal from the administration's earlier stance to remove all flavors with the exception of tobacco-flavored products. This also goes against the stance of many public health groups and government agencies. According to the Centers for Disease Control and Prevention, more than half of minors between the ages of 12 and 17 who smoke use menthol cigarettes. In terms of e-cigarettes, the CDC's 2019 National Youth Tobacco Survey showed that among high school students who vape, menthol- and mint flavored-products were the second-most popular flavors behind fruit. A flavor ban with mint and menthol flavors still on the market would likely draw criticism from health advocates and some agencies within the government.
Michael Felberbaum, a spokesman for the FDA, said that the agency plans to share more details of the plan and its implementation "soon."