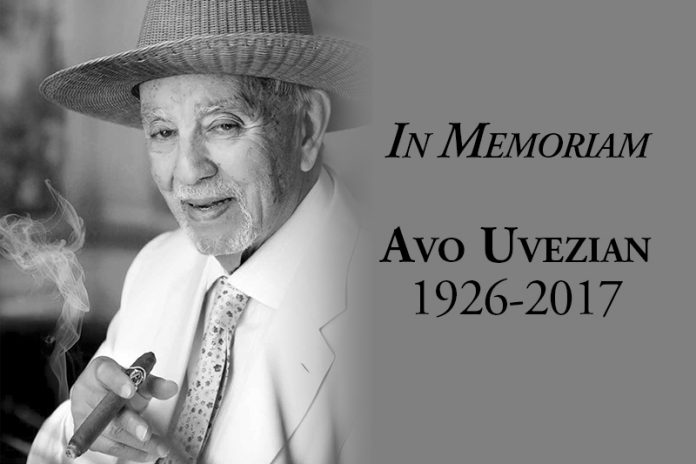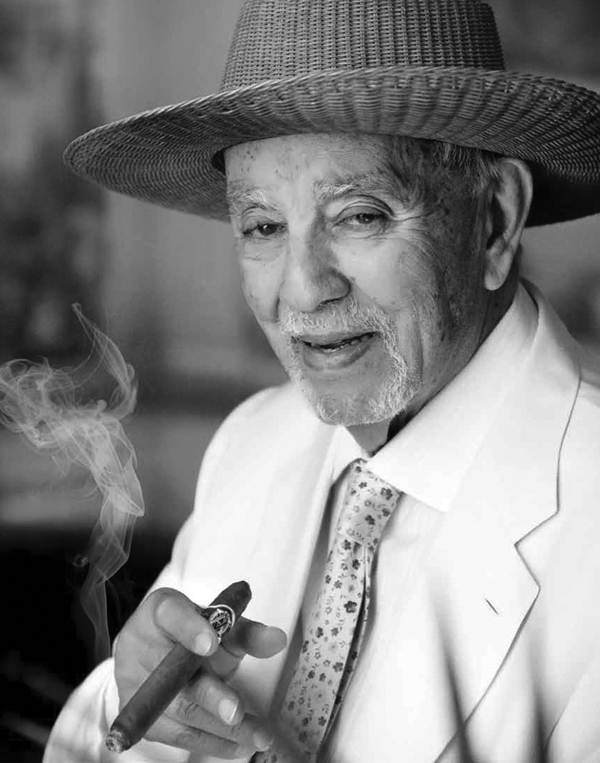 Avo Uvezian, jazz pianist and cigar manufacturer, has died. He was 91 years old. Uvezian launched his own cigar brand, Avo Cigars, which is distributed by Oettinger Davidoff AG.
While you may be familiar with Avo Cigars, you probably are not as familiar with the man behind the brand. Avo Uvezian was a jazz pianist from Beirut, Lebanon, born in 1926. Uvezian's family were musically inclined–his father was a composer as well as a symphony orchestra conductor and his mother was a singer. Avo's musical journal began when he received an invitation to perform for the Shah Reza Pahlavi at this palace. In 1947, after spending a year performing in Iran, the Shah arranged for Avo to travel to the United States.
Sad to announce Avo Uvezian has passed away. 30+years Avo was in the Davidoff family. Will miss his passion, cherish every moment we shared

— HK Hoejsgaard (@DavidoffCEO) March 24, 2017
Avo played for multiple bands while living in New York. At Julliard he studied classical piano. During the Korean war, Avo Uvezian was drafted and continued playing music. His musical abilities were so admired by his fellow officers that he was removed from the infantry and put into band training. He was honorably discharged in 1952.
After being discharged, Uvezian spent several years working for his father-in-law designing jewelry. In 1983, he traveled to Switzerland for the christening of his daughter, Karyn. To celebrate, he had a Cuban cigar and was not pleased with its price. At the urging of a friend, he started his own cigar brand, traveling to the Dominican Republic in search of a production facility for his cigars. Uvezian eventually met famed master blender Hendrik Kelner Jr., who helped him develop the blend for his first cigar. It's said that in the first year, 120,000 Avo cigars were old. By the third year, that number increased to 750,000 cigars.
In 1995, Uvezian sold the rights to his popular cigar brand to Davidoff, who continue today to distribute his brand. Even though Davidoff owned the brand, Avo Uvezian remained the face, heart and soul of Avo Cigars.