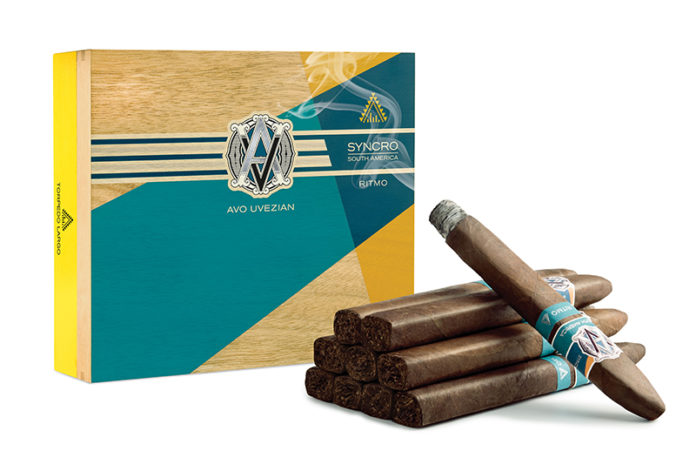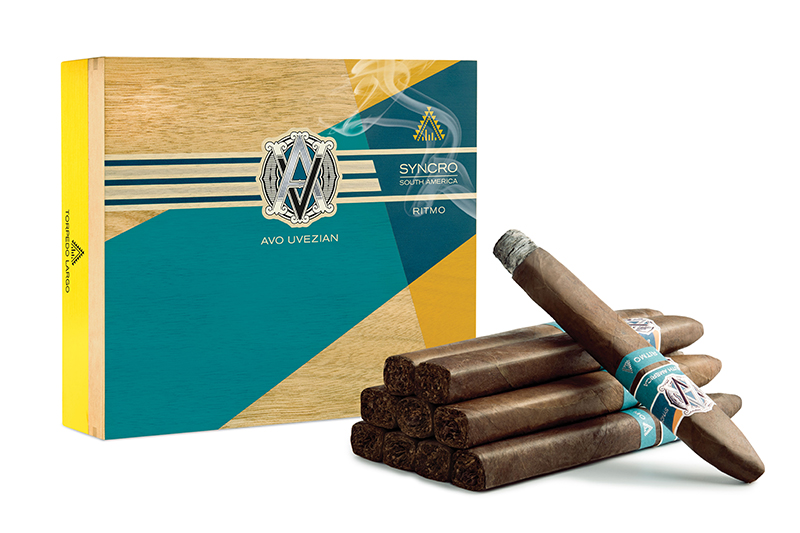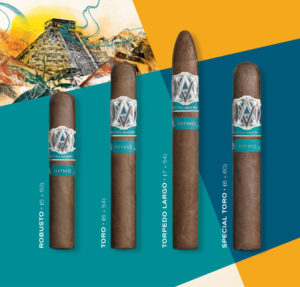 Inspired by the spirit and curiosity of the late Avo Uvezian, AVO Cigars is bringing a new cigar to market–AVO Syncro South America Ritmo. This new offering from AVO is something completely different from the other cigars in AVO's portfolio. This cigar is made from a unique composition of Central American, Nicaraguan and Meixcan tobaccos from Peru, Brazil and Ecuador. This blend creates a complex smoke that's both exotic and vibrant, reflecting a spread of cultures from around the world.
"This fusion of tobaccos spanning across seven different countries of origin results in the most intense flavor profile within the AVO portfolio," said Charles Awad, Senior Vice President and Chief Marketing Officer at Oettinger Davidoff AG. "The untamed rhythm and unmatched complexity of the AVO Syncro South America Ritmo will excite aficionados from around the globe with a new experience to savor every note."
According to Davidoff, the AVO Syncro South America Ritmo "presents deep flavors of roasted nuts and black pepper." Halfway through the smoke, cigar enthusiasts can expect a burst of earthy flavors and spiciness provided by the filler tobaccos that will go well with the sweet chili notes of the cigar's Mexican binder. Towards the end of the smoke, notes of cocoa and black coffee remain prominent as a rich creaminess will emerge.