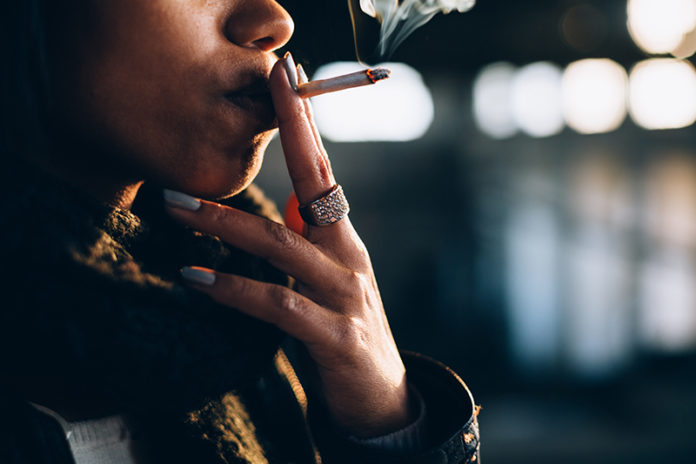 Federal law and U.S. Food and Drug Administration (FDA) regulations require that tobacco products that were introduced into the market after Feb. 15, 2007, must have a premarket tobacco product application (PMTA) submitted for review by the FDA. In order to receive marketing authorization from the agency to allow a product to continue to be sold, the law states that the FDA must determine that a tobacco product is "appropriate for the protection of the public health."
The products that require PMTAs include cigars, pipe tobacco, electronic cigarettes, hookah tobacco and modern oral products. There were two deadlines for filing PMTAs with the agency. For products made or derived from tobacco itself, the FDA deadline was Sept. 9, 2020. Under a law passed earlier this year, for products with nicotine made or derived from a source other than tobacco itself, for example synthetic nicotine, the PMTAs were due by May 14, 2022.
The FDA has updated its website with metrics and reporting for PMTAs through July 31, 2022. Below is a summary of the updated PMTA metrics.
Tobacco-Derived Nicotine Product PMTA Update
The agency received PMTA applications by Sept. 9, 2020, for more than 8 million products that have nicotine derived from the tobacco leaf itself, the vast majority of which were electronic nicotine or vapor products. Specifically, the agency received PMTAs for 8,013,850 e-cigarette and vapor products, 2,310 cigar products, 1,356 hookah tobacco products, 579 pipe tobacco products, 76 roll-your-own products and 61 smokeless tobacco products.
However, through its PMTA review process, and as of July 31, 2022, the FDA has refused to allow or denied marketing authorization for some 7,746,047 e-cigarette and nicotine vapor products, which means the products need to be removed from the market. This leaves approximately 267,000 e-cigarette and nicotine vapor products under pending PMTAs. The agency has stated in a report that it expects to finalize the review of these remaining PMTAs by June 30, 2023. These remaining PMTAs include applications for Juul, Vuse, Njoy, Logic, Blu, Smok and Puff Bar.
Besides these PMTA refusals and denials, the FDA has issued orders authorizing the sale of 23 electronic cigarette devices and nicotine e-liquids sold by R.J. Reynolds Vapor Company, Njoy and Logic. However, of the 23 products authorized, the only flavor allowed is tobacco-flavored nicotine e-liquids. To date, the FDA has not authorized any flavor other than tobacco flavor for electronic cigarette and nicotine liquid products.
Synthetic Nicotine PMTA Update
The FDA received PMTAs for almost 1 million synthetic nicotine products, the vast majority being vapor products. As of September 6, 2022, the FDA has refused to accept PMTAs for more than 800,000 products containing synthetic nicotine. At the same time, the agency has accepted PMTAs covering 350 synthetic nicotine products for agency review and is still processing more PMTAs for products with synthetic nicotine.
The new law passed by the U.S. Congress provides that a product with synthetic nicotine can remain on the market if the FDA issued a marketing granted order (MGO) by July 13, 2022. If an MGO was not issued by July 13, 2022, the product is illegal to market. At this point in time, the FDA has not issued any MGOs for products that contain synthetic nicotine.
The FDA issued an announcement in early August 2022 stating that manufacturers, distributors and retailers may be subject to FDA enforcement if products continue to be sold without first receiving an MGO. Generally, FDA enforcement actions are first targeted at manufacturers, and a warning letter is issued to the company informing them that their products are illegal to market. If the company continues to sell its products, then the FDA can pursue further action, including assessing fines, seizing products and seeking an injunction in the courts.
Menthol Cigarettes and Flavored Cigars
On April 28, 2022, the FDA published two new proposed regulations. These regulations are known as product standards. A product standard is the power that Congress gave to the FDA to reduce or eliminate an ingredient in a tobacco product or a constituent in tobacco smoke. This is a very significant power because it can result in products being removed from the market.