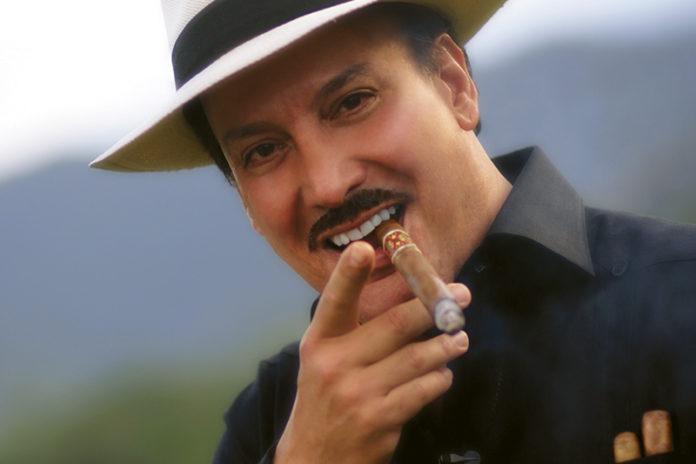 Father, husband, son, entrepreneur, cigarmaker—Carlos "Carlito" Fuente Jr. is many things to many people, and to the readers of Tobacco Business magazine, he's iconic. In the cigar industry, the Fuente family is in many ways the first family of cigars. Tabacalera A. Fuente, based in Santiago, Dominican Republic, is the largest family-owned premium cigar company in the world. The company was launched in the United States in 1912 by Arturo Fuente, a Cuban who made his way to the States when he was just 15 years old in pursuit of the American dream and a better life for his family. His son, Carlos Fuente Sr., joined him in his tobacco business, followed later by the next generation of the Fuente family, Carlito and Cynthia.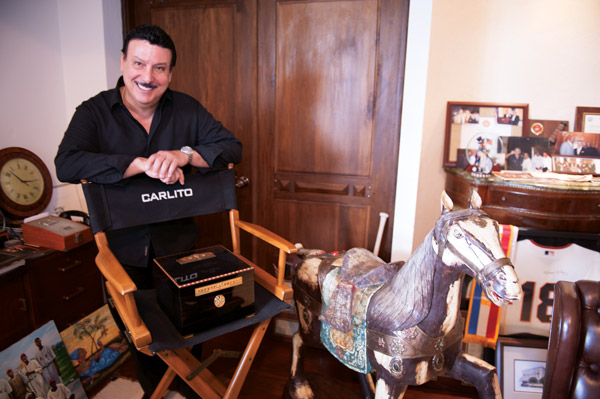 The Fuentes' family-owned tobacco business has produced some of the most coveted and highly rated cigars in the industry. Since its launch, the family has established factories in Puerto Rico, Honduras and Nicaragua before finally settling in the Dominican Republic in 1980. Today, Carlito is continuing the legacy of his grandfather and father as patriarch of the family and chairman of The Fuente Companies. Carlito received an overwhelming number of votes to be recognized as this year's recipient of the Legacy Award for the 2020 Tobacco Business Awards, a distinction that serves as acknowledgement by the tobacco industry for Carlito's contributions to the premium cigar industry as well as the lasting legacy and impact of the Fuente family.
Those working in the tobacco industry have learned a great deal from the Fuente family when it comes to achieving success in business. In terms of product innovation, the Fuentes have pushed the envelope in terms of raising the bar on cigar blending. It was at Carlito's urging that his late father first reintroduced the figurado shape to the cigar market. Many of its cigar lines, including Opus X, Don Carlos and Hemingway, have earned top accolades and recognition from cigar connoisseurs as well as the media over the years.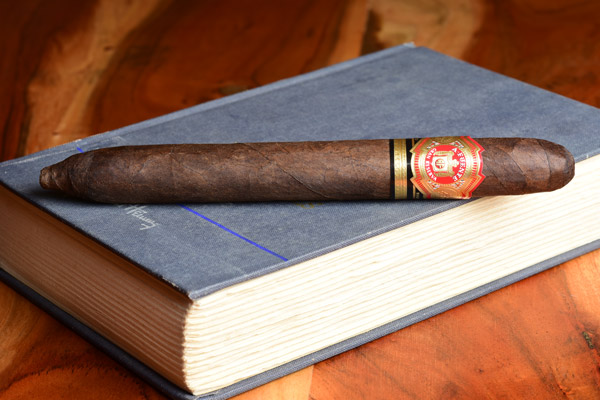 "Hemingway is very special and dear to my heart because I really believe that Hemingway is a product that brought the industry back and brought back the art that had been lost for decades," said Carlito said at the Tobacco Business Awards ceremony. "All of the photos that I used to see of my grandfather and all his peers in the 1920s, '30s and '40s—they were always so proud of their figurados, but sadly it was an art that was almost lost. Very few individual cigarmakers—not factories—still made a few figurados. Some in Little Havana, some in Ybor City, but nothing that was on the market. I begged my father to go back and try to find my grandfather's [figurado] mold and see if we could bring figurados back. Today, the cigar industry is an industry where art has returned—where the art and passion to create difficult things and bring the absolute best to a consumer are alive and well."
From a business standpoint, the Fuentes have strategically scaled their company over the decades. Like any business, Carlito's has faced its share of challenges. When the company's Nicaraguan and Honduran factories burned down, the family didn't give up on that dream begun by Arturo Fuente. Instead, they established a new factory, Tabacalera A. Fuente y Cia, in the first free trade zone in Santiago, Dominican Republic. Since 2015, Carlito has been transforming that factory, including overseeing a major expansion that tripled the size of the factory's main facility. Miles away from the factory is Chateau de la Fuente, the well-landscaped, sprawling tobacco farm that visitors often compare to Walt Disney World. The farm is a symbol of Carlito's love and passion for the cigar world and the family's long history in the industry. Plans for a new Nicaraguan factory were announced by the Fuente family in 2018, a sign of the family's commitment to the tobacco industry, cigars and overall resilience.
Carlito's legacy and story go beyond cigars and tobacco. In 2001, Carlito and Eric Newman of J.C. Newman Cigar Co saw a need among children living around Chateau de la Fuente. The Fuente and Newman families joined forces to launch the Cigar Family Charitable Foundation, a nonprofit organization that has built the Cigar Family School and community center, providing Dominican children with new opportunities through education. People, according to Carlito, have been the motivator for him throughout his life and career. When speaking about the recognition he and his company received at this year's Tobacco Business Awards, Carlito was quick to say the recognition and awards were not about cigars but rather they were about family and tradition. His success is the result of the sacrifices and actions of his grandfather, Arturo, his grandmother, his father and all of their desires to give their children a better life.
"Legacy, to me, is not about accomplishment—I wish that I could fulfill my legacy," Carlito explains. "I pray to God that I can, and that when I'm high above looking down that I will see my children following the footsteps of that 15-year-old Cuban boy that fought and gave his life for the American dream—that [they] pour their hearts and souls [into the business] and that their principles and their values are non-negotiable."
In the interview that follows Tobacco Business speaks with Carlito about his life and being named the recipient of this year's Legacy Award.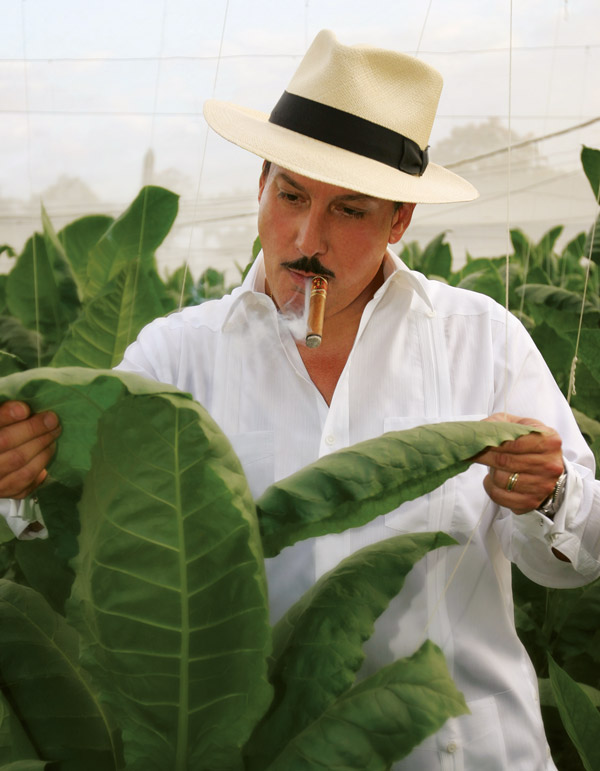 Tobacco Business: What did your father teach you about business and entrepreneurship?
Carlos Fuente Jr.: He taught me everything I know; the knowledge that he passed down to me is truly priceless. My grandfather started our company, but my father truly made it what it is today. He built a brand, not just a company, and he did it all without a formal education. He taught all of us that our responsibility is to do whatever is humanly necessary to make the products that have our family name on them as great as possible.
What do you remember most about your grandfather, Arturo? He was a modest, hardworking man that made many sacrifices for his family. He started the Fuente legacy, and when I smoke one of our cigars, it's a bridge to my grandfather. It's our heritage; it's part of me.
The tobacco industry is under immense scrutiny and is the subject of an onslaught of legislation aimed at shutting it down. What's your advice to other brand owners and entrepreneurs working in the tobacco business? We must stick together and pool our resources to fight this fight. We can't give up. One event that I hope other brand owners participate in is the annual PCA [Premium Cigar Association, formerly the International Premium Cigar & Pipe Retailers Association] trade show. This has always been a time for us to come together and be a community that supports one another. The PCA advocates for our industry and is aiding in making effective changes for us.