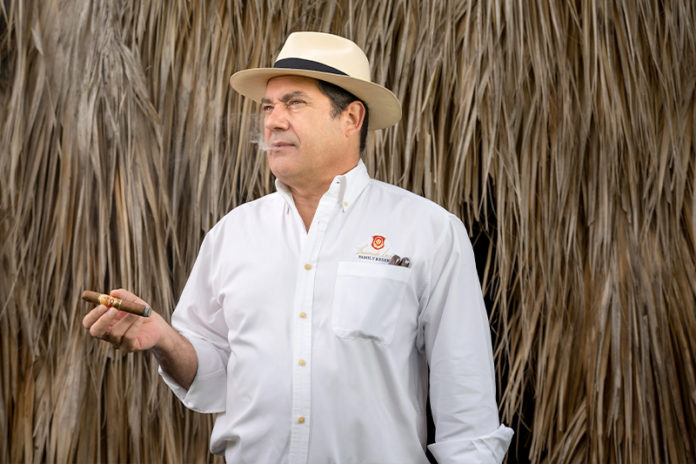 La Aurora has been in the cigar industry for over 117 years, and if you ask Guillermo León, the business surrounding cigars has long been a tradition in his family. It was in 1903 that Eduardo León Jimenes, Guillermo's grandfather, first founded the La Aurora factory. At the time, Jimenes was just a young entrepreneur in his 20s who was inspired to build his own cigar company because his father grew tobacco. Jimenes used his family's tobacco in the cigars that the newly founded company made. The company, like many, started modestly with just three rollers in the small town of Guazumal. As the company's business picked up, Jimenes scaled the business accordingly. He relocated the factory to Santiago in the 1930s, and he expanded the manufacturing capabilities of the factory to handle cigarettes. He even acquired the largest brewery in the Dominican Republic, giving La Aurora S.A. a broad reach across multiple product categories.
Fast forward to today, and Guillermo León now serves as president of La Aurora Cigars. As a small child, León would play in the fields and the factory that he'd eventually own and oversee. Tobacco always seemed to have a place in León's life. After school, he and his siblings would spend time in the factory. When it came time to attend university, León opted to attend the university in Santiago rather than attend school in the U.S. like his brothers and sisters did. León studied business administration, and upon graduation he set off on his own for a few years before eventually joining the holding company that was responsible for the family's various companies in 1987. It wasn't until 1994 that he joined La Aurora, a company he would go on to acquire from E. León Jimenes in 2011.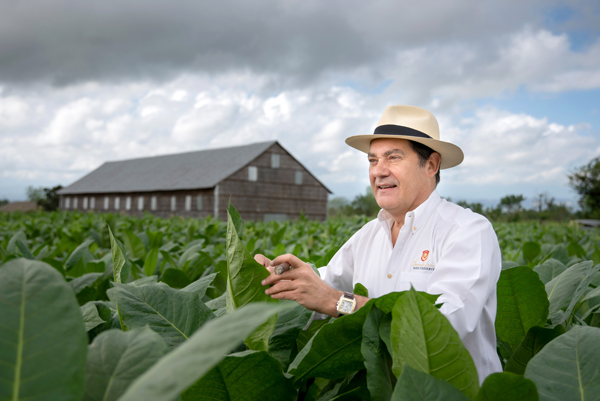 A Family Tradition
The story of La Aurora is that of a family tradition that goes back for generations and well before León took the reins. León's family has been involved in tobacco in some way for so long that even he isn't sure when tobacco was not part of the family. When Eduardo León Jimenes founded La Aurora in 1903, he focused on making cigars for those living in the Dominican Republic. Like most startups, Jimenes had to be careful how he scaled his business so that it would remain manageable and to prevent it from spending more funds than it had. As the business grew, changes were necessary to keep up with the growing demand, requiring him to add more rollers to his staff and to come up with new and creative ways to get his cigars to different cities within the Dominican Republic. It was in the 1930s that Jimenes made the move to Santiago, a bigger city that allowed the business to grow and take advantage of new business opportunities.
By the 1960s, La Aurora's business had really taken off. In addition to cigars, La Aurora began manufacturing various cigarettes for the Dominican Republic and abroad, including the Marlboro brand. The expansion into cigarettes was a big deal for La Aurora at the time because it was unable to enter this market before the death of Dominican dictator Rafael Trujillo in 1961. Trujillo was a partner in the Dominican Republic's sole cigarette factory, and he didn't allow any other factories to enter the market. La Aurora produced its cigarettes in a separate factory and began producing local Dominican cigarette brands, including Aurora, Premier and Oro Negro. It was through a special partnership with Philip Morris that La Aurora was able to make Marlboro for exclusive distribution within the Dominican Republic. On the cigar front during the 1960s, La Aurora began to expand its premium cigar business, launching its cigars in Miami, Florida, before opening new distribution points in other U.S. cities.
In the 1980s, the family expanded its business once again, this time in an industry outside of tobacco: beer. In 1983, León's family built its own brewery named Bohemia, and four years later, it acquired Cerveceria Nacional Dominicana, the Dominican Republic's largest brewery, which produced Presidente beer. Presidente, the largest beer brand in the Dominican Republic, has since become an international brand and can be found in several other countries, including the U.S.
As the family business grew and expanded into other industries, including spirits, banking and printing, León's father, Fernando, focused on growing La Aurora's premium cigar business. Tobacco had served as the genesis of the family's sprawling network of businesses, and despite having interests in other areas, it was the cigar business that served as the heart and center of the family's focus and passion.
"Tobacco has always been a part of my life," León explains. "Since I was a small boy, I'd play between bales and go to the fields with my father as he met with harvesters. Let's just say that tobacco, along with some particular meals and smells, brings back memories associated with my family, my childhood, and my old toys and games."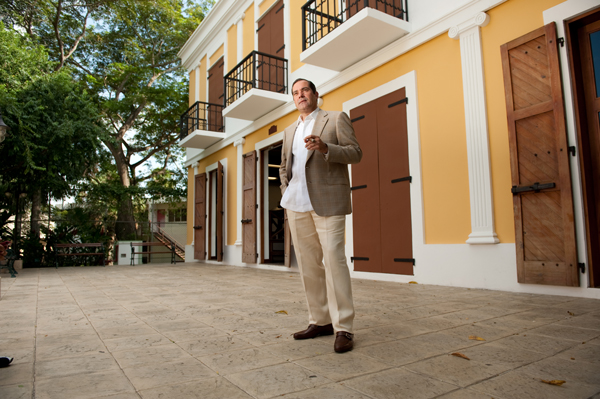 León's first cigar was a La Aurora Bristol Especial and served as a precursor to what would be a long relationship with the family's prized cigar business. León got involved in businesses outside of tobacco while he attended university. According to León, these years helped him accumulate experience in business that would prove valuable later on in his life. He joined the family's tobacco business in 1987, overseeing the logistics of the family's cigar and cigarette operations. It was not until 1994 that he began working exclusively for La Aurora and focused solely on cigars and tobacco. For León, working in the tobacco industry is something normal that he's also very passionate about.
"My understanding is that it's the part I play in continuing my family's legacy as well as something I enjoy," he explains. "When I first got involved in [La Aurora], I was assigned to logistics to begin my development. From there, I shifted into various departments until ascending to the company's vice presidency. In the entire process, I found myself in my natural state."
León followed in his father's footsteps, introducing some necessary changes that would help strengthen La Aurora and improve its business performance. He focused on personnel and made the move to bring one of the company's factory managers out of retirement. He also focused on sparking new interest in the brand through innovative releases, which included manufacturing new sizes that would appeal to new cigar smokers. He also had to address the different challenges the company faced due to the Cigar Boom of the 1990s, including securing the necessary tobacco and material needed for the business in the future and maintaining a viable workforce that was constantly being scouted by other factories facing similar high demands. In 2011, León purchased La Aurora from its parent company, E. León Jimenes, which included the company's factory and its premium cigar brands.
Giving Them What They Want
As the current owner of the Dominican Republic's oldest cigar factory, León leads La Aurora with the intention of remaining faithful to the company's founding values while also finding new ways to adapt its production and presentation and aligning more with modern standards.