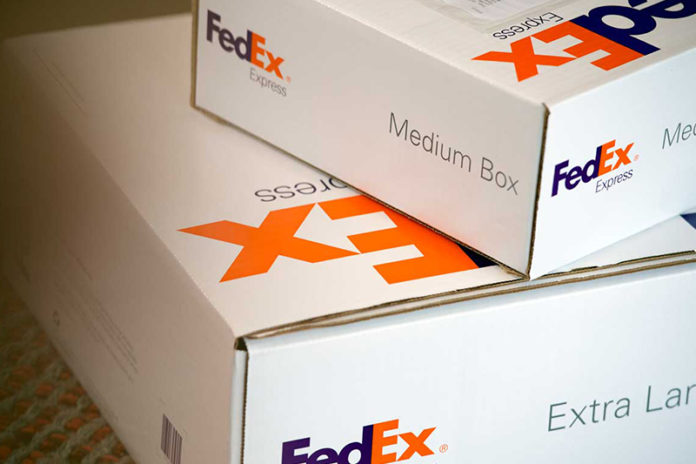 The American Vaping Association (AVA) has issued a letter to FedEx urging the carrier to reconsider its recent policy change that prohibits them from shipping or receiving vaping products. The letter was signed by 428 small business owners that warn against the ban, suggesting the new policy could have unintended consequences, including leading to an increase in smoking of traditional tobacco products that could lead to an increase in smoking-related deaths.
In 2020, Congress passed legislation that prohibited the United States Postal Service from delivering vaping products to consumers. Some private carriers like FedEx responded by updating their own policies to match this legislation, leaving vape businesses with fewer options to send product to consumers. According to the AVA, these recent changes have cost vape stores more in shipping costs and left consumers with fewer alternatives to traditional combustible tobacco products.
Here's the letter the AVA president, Gregory Conley, sent to the CEO of FedEx Corporation in its entirety:
We are writing to urge you to reconsider your company's new shipping restrictions on electronic nicotine delivery systems (ENDS), commonly known as vaping products. This misguided and unnecessary corporate policy separates adult smokers from products that are proven to help them quit combustible tobacco. It also threatens thousands of small businesses like ours, which rely on common carriers like FedExto ship the lifesaving products we stock every day. Please reconsider this disastrous decision, which will perpetuate another generation of smoking-related deaths –especially among underprivileged communities.
As you know, Congress recently imposed new limitations on the shipment of ENDS through the United States Postal Service (USPS). Unfortunately, FedEx has not only followed suit, but has gone further than the mandates of Congress and has prohibited the shipment of all vaping products to both businesses and adult consumers. Because most vape retailers are small "mom-and-pop shops," they do not have the ability to build in-house distribution networks like those utilized by Big Tobacco companies. As a result, the consequences of this decision are largely being borne by small, independent vape shops and our customers. We rely on companies like FedEx to stock our store shelves and meet customer demand. These restrictions will inevitably result in unintended, but severe, consequences for us, our businesses, our families, former cigarette smokers,and those trying to quit smoking around the country.
Without the option to order vaping products at wholesale or ship their products to consumers, vape stores have seen their shipping options skyrocket in cost or evaporate entirely. If consumers are not able to access or afford these reduced-risk alternatives to cigarettes, they will be forced to turn back to combustible tobacco, which is far more dangerous and will have life-long consequences on their health.
Tobacco companies have access to their own private shipping and distribution networks, so these common carrier bans will not directly affect their access to customers. That is precisely why they supported new limits on shipping vaping products; to protect their own retail businesses from competition. FedEx's decision to exit the market is a huge win for Big Tobacco.
Most notably, there have been reports that a few large vapor companies have been permitted to continue to ship vapor products via FedEx after the company announced the supposed across-the-board policy of prohibiting all shipments. This is not only confusing, but completely backwards. Picking winners and losers like this in the legal vaping industry is discriminatory against small businesses and raises serious antitrust concerns about the business practices of a common carrier.
The effects of this ban will be felt disproportionately. Minority and low-income communities smoke cigarettes at higher rates than white and more affluent populations. A prior study found that African Americans are the most likely demographic to use e-cigarettes as a tool to quit combustible tobacco. Another marginalized group that would be negatively impacted by this decision is the LGBTQ community, where cigarette smoking prevalence is over 5 percentage points higher than in the straight community. By increasing the cost and decreasing consumer access to vaping products, your blanket policy will result in more smoking, more disease, and more death.
In addition to the hypocrisy, antitrust concerns, and blatant negative impact on marginalized communities, we can't help but also notice an inconsistency in shipment policies of companies like yours.For example, it struck us as ironic that FedEx banned the shipment of our legal, lifesaving, and regulated products, yet they are failing to identify and stop the company's own shipment of illegal pharmaceuticals–products that have proven to have disastrous consequences on our country. Also, while we as a group do not express a position on the Second Amendment, it does seem odd that you continue to ship firearms, yet are prohibiting us from stocking our store shelves with legal products.
Regrettably, this appears to be another example of corporations being swayed by big lobbying dollars, rather than looking at the big picture.
It is no secret that these policies help Big Tobacco and hurt small business owners, adult e-cigarette consumers, and smokers who wish to quit. That is why we urge you to revisit this shipping restriction, by either repealing it altogether, or at least creating a transparent process for granting exceptions to legally registered and operating businesses across the country, regardless of size and lobbying power.
Our products are completely legal and subject to FDA oversight, but more than that, they save lives.Please resume shipping operations for vaping products so that we can partner with your company to help smokers quit and small businesses thrive.
For all the latest news from the American Vaping Association, visit vaping.org.