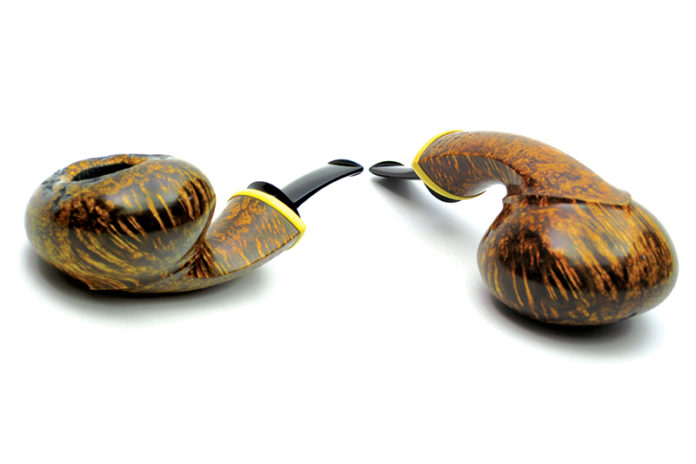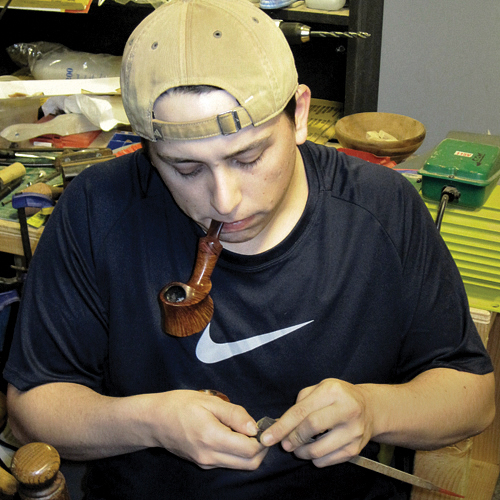 According to the American success story, hard work pays off. A person willing to dedicate long hours to his or her chosen craft will be rewarded with fortune, acclaim, brilliant achievement, respect, and the attainment of his or her goals. Elbow grease and hustle, so the story goes, equals results. Scott Klein has bought fully into the theory that sweat and toil builds success. The 33-year-old American pipemaker has been a hard worker since his early teens, when he spent a summer away from his suburban Chicago-area home to help a cousin paint houses in Michigan. That job painting houses led to other opportunities for Klein, who spent the rest of his teenage years learning several trades, including construction, general contracting, plumbing, electrical work and carpentry. Before reaching his 20th birthday, Klein had amassed nearly all the necessary experience anyone would need to build his own house or perhaps build homes for others—and yet, he found those experiences weren't fulfilling. He sought opportunities to have a greater personal influence on any potential building project in which he engaged.
In 2009, Klein was 21 years old and working as an operations manager for one of Chicagoland's largest coffee distributors, and he had picked up pipe smoking. The father of his girlfriend at the time took an interest in Klein and was aware of the young man's ambition to build things as well as his interest in pipes. One evening his girlfriend's father mentioned his friendship with Alex Florov, a Russian-born pipemaker who lived about an hour away from Klein's home, and encouraged his daughter's boyfriend to check out Florov's website. What Klein saw when he visited the website amazed him.
"I was just so blown away by what I witnessed," Klein recalls. "Alex is one of the best pipemakers there is, and his pipes were like polished gems. I wanted to do something where what I was making felt substantial and valuable. A house feels that way, but you can't hold it in your hand. A pipe is such a small thing that you could hold one in your hand, and Alex did such an amazing job. Seeing his website that night led me into becoming a pipemaker."
The Opportunity of a Lifetime
Shortly after viewing Florov's website, Klein spoke to him over the phone and expressed his interest in making pipes. The two men arranged a meeting, and Florov agreed to teach Klein how to make pipes. It's hard to overemphasize Florov's pipemaking abilities. Born in Moscow, Florov became a much-esteemed restorer and repairman of antique Russian furniture before moving to the United States in 1992, where he worked as an industrial design model maker. Since 2004, Florov has translated his eye for detail and precision craftsmanship into becoming one of the world's best pipemakers, and he regularly fetches prices of several thousand dollars for his work. Klein was stunned by Florov's generosity just as much as he was by the Russian's pipes.
"I learned from the best," Klein says. "He is a true master of the craft of pipemaking. The guys at his level were charging at least $1,000 a day to go train with them, and Alex didn't charge me at all. I understood early on that I was being given a rare lifetime opportunity, and I wasn't going to squander it. It was fun, and I loved the entire learning process, but those days were hard."
Ten years after beginning his tutelage under Florov, life has changed mightily for Klein. A little more than five and a half years ago, Klein visited pipemaking friends in Nashville, and after being there a few days, he decided that he would move to Music City and set up his company, Scott's Pipes. Beginning in Chicago and continuing in his Nashville base, Klein has established pipe connections around the world, and he is now generally regarded as one of the top young pipe carvers in the U.S., with a style all his own, one he simply describes as "American"—clean, somewhat classic, balanced and well-executed.
Klein credits his development as a pipemaker to ceasing to find the new and innovative and instead to pursue doing the best work he can. He learned precision engineering from Florov and continues to use those lessons to make his pipes excellent smoking instruments. Like his mentor, Klein uses a milling machine to drill his pipes' holes to a 10,000th of an inch precision.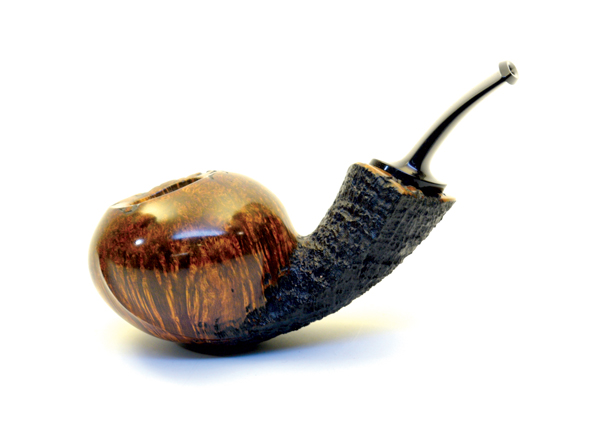 "A pipe is basically three holes, and they all have to line up perfectly," he explains. "When they do, you get that perfect smoke without any turbulence. Turbulence creates a little bit of a hotter smoke. Getting the engineering 100 percent perfect is the secret to a great smoking pipe. Engineering is the most important factor, and it's taken off the table because of the milling machine I use. Everything else is just shaping and finish."
His determination to be as good as Florov has indeed paid off. Klein's precision engineering and American-style shaping aesthetic has created a growing legion of fans worldwide, and he routinely makes pipes that sell for $1,000 or more for completely handmade models, which sell as Scott Klein Handmade pipes.
"Scott Klein Handmade pipes are 100 percent handmade from a block of briar and an ebonite rod," Klein explains. "Everything is drilled, drawn and shaped completely by me. The finish takes substantially longer on these too. I'm much more precise with these pipes and put in a lot more detail. I spend close to 20 or more hours on an average Scott Klein Handmade pipe."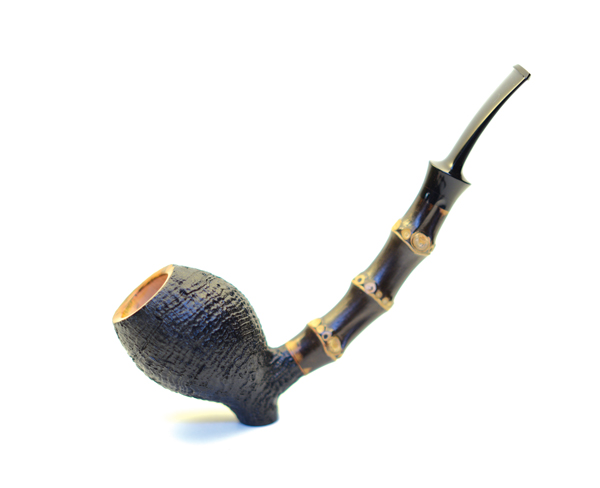 Despite being a world-class pipemaker, however, Klein also ensures examples of his work are accessible to pipe smokers with more modest budgets. Scott's Pipes is a brand of factory pipes that Klein makes with help from his fiancee, Meaghan, and sometimes a couple of part-time employees, depending on orders. Scott's Pipes' offerings include three lines—Burners, S. Klein Design and Handcrafted. Burners sell for about $40 to $50 a piece, S. Klein Design pipes sell for around $100, and pipes in the Handcrafted series sell for between $140 to $150.
"Quality control is what people get whenever they buy any of my pipes," Klein concludes. "Everything that goes out the door is double-checked by me. The engineering is just right in all of them. If the engineering is right, then it comes down to a matter of aesthetics. As long as those three holes are right, it is a proper smoker. I want to provide good value, and when people say that they got great value from one of my pipes, that's really gratifying. I hope to hear it from every customer."
This story first appeared in the March/April 2020 issue of Tobacco Business magazine. Members of the tobacco industry are eligible for a complimentary subscription to our magazine. Click here for details.
– Story by Stephen A. Ross, editor-in-chief of Tobacco Business Magazine. Photos by Law Ream.