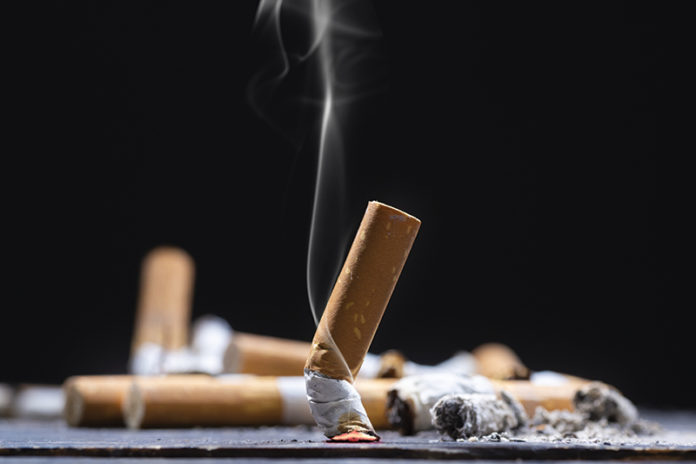 This week, Altria reported its 2019 second-quarter and first-half business results which beat Wall Street expectations but still fell short on adjusted earnings estimates. Altria reportedly made nearly $2 billion in the second quarter of 2019, up from $1.88 billion a year earlier. Shares of the Altria fell 5 percent on July 30, 2019 before pairing back losses. The company's shares closed down 3.6 percent to $48.50.
Altria shares slid as the company revealed its 2019 second-quarter financial results which showed lagging sales due to the rapid decline of traditional combustible cigarettes. Cigarettes sales have been in decline in recent years but are now accelerating as more smokers switch to e-cigarettes and other harm-reduction products. Last year, partly due to the growing popularity of e-cigarettes, Altria invested nearly $12.8 billion in JUUL, giving it a 35 percent stake in the company [read more here]. JUUL has dominated the U.S. e-cigarette market in recent years but it has also been the subject of much scrutiny from local and federal governments due to its popularity with teens.
"Altria delivered excellent second quarter adjusted diluted earnings per share growth of nearly 9%, driven by our core tobacco businesses," commented Howard Willard, Altria's Chairman and CEO in a press release. "We've maintained our focus on the adult tobacco consumer and believe that with our leading premium tobacco brands, U.S. commercialization rights to IQOS, investment in JUUL and pending transaction for on!, we are best positioned among tobacco peers to lead through a dynamic time in the U.S. Our 2019 plans remain on track, and we reaffirm our guidance to deliver full-year 2019 adjusted diluted earnings per share growth of 4 percent to 7 percent."
The company is still counting on its investment in JUUL, which will soon expand into international markets, to help bolster its financials and help counter the decline of traditional cigarettes. Altria believes cigarette industry volumes in the U.S. will decline to 4 percent to 6 percent through 2023, which is more than it previously had forecasted. Altria said this new figure is based on the rise of Tobacco 21 laws, which raises the legal purchasing age of tobacco products from 18 to 21 years of age. There are several pieces of legislation currently being considered in Congress which would make 21 the legal age to purchase tobacco products on a federal level.
Investors are expressing their concern over Altria's focus on and investment in JUUL. Some are worried Altria paid too little for its stake in JUUL while others worry the focus on JUUL and new markets like cannabis and nicotine pouches may take the focus off of Altira's Marlboro brand, which is the leading cigarette brand in the U.S.
Still, diversifying its product portfolio beyond traditional tobacco products is part of Altria's strategy to combat declining cigarette sales. Last year, Altria invested $1.8 billion in Cannabis company Cronos [read more here], and it also acquired oral nicotine pouch brand On for $372 million [read more here]. The company is also focusing on the reduced harm segment with iQOS, a heat-not-burn device that's experienced success in European markets. Earlier this year, the U.S. Food and Drug Administration gave Altria approval to begin selling and marketing iQOS in the U.S. with modified risk claims [read more here]. It also invested in Anheuser-Busch InBev.
You can read Altria's full second-quarter financial report here. For all the latest news from Altria, visit altria.com.