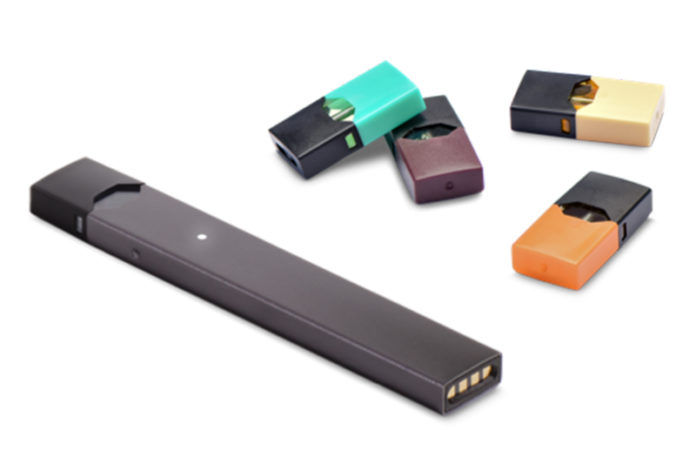 Altria Group's investment in e-cigarette manufacturer JUUL Labs Inc. was first announced at the end of 2018 but in 2020, that investment remains in limbo as federal antitrust officials probe the big tobacco company's control over shelf space in stores.
At the end of 2018 it was announced that Altria Group had invested $12.8 billion in JUUL Labs Inc. for a 35 percent stake in the company [read more here]. This came a mere two weeks after Altria discontinued many of its own e-cigarette brands. As part of the Federal Trade Commission (FTC) review, Altria and JUUL agreed to hold off on certain parts of its deal until at least early January 2020 once the FTC's review had been completed. That date, however, has passed and the review continues on. One aspect of the deal that remains unfulfilled is Altria's conversion of its nonvoting shares to voting shares and its move to appoint representatives to JUUL's board and including JUUL's earnings toward its own earnings.
Altria's investment and interest in JUUL, once viewed as a move to help the company stave off a decline in traditional cigarette sales by entering the then lucrative and booming e-cigarette and vaping space, has been challenging for the big tobacco company. The U.S. Food and Drug Administration (FDA) scrutinized JUUL throughout 2019, questioning the company's role in the rising numbers of teens who used e-cigarette and vaping products. By the end of the year, JUUL had discontinued much of its flavored products [read more here] as a growing number of people were diagnosed with a vaping-related lung illness. In October 2019, Altria took a $4.5 billion write-down on its JUUL investment after JUUL's value dropped [read more here]. The troubling investment was one reason attributed to the breakdown of merger talks between Altria and Philip Morris International [read more here].
According to a report from The Wall Street Journal, FTC staffers are reviewing Altria's acquisition of new retail shelf space in convenience stores and other outlets its now discounted e-cigarette products. While big tobacco companies have traditionally not paid retailers for shelf space for cigarette products, that changed in 2013 when Reynolds American Inc. began paying retailers for designated shelf space for its Vuse e-cigarette line. In 2018, Altria spent a reported amount of $100 million for shelf space for its products while also offering cash and display fixtures in exchange for agreed-on dedicated prime shelf space, a move that's continued for two years.
The FTC is also allegedly investigating the role Altria played in the resignation of now former JUUL CEO Kevin Burns in September 2019 [read more here]. Burns was later replaced by K.C. Crosthwaite, a now former Altria executive. Pending its review, the FTC would recommend changes to the deal between Altria and JUUL and it could try to block the transaction from actually happening, though The Wall Street Journal says most antitrust concerns are resolved through settlements rather than litigation.
For all the latest news from Altria Group, visit altria.com.