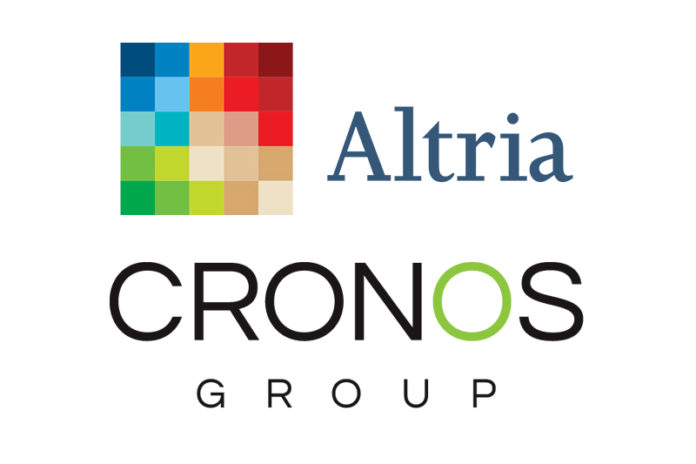 Altria, the manufacturer behind Marlboro and one of the biggest players in the tobacco industry, is looking at new investment opportunities to counter the continuing decline of traditional combustible cigarettes. Altria has revealed it's investing $1.8 billion in the Cronos Group, a Canadian cannabis company.
With its $1.8 billion investment, Altria will have a 45 percent stake in the cannabis company. Part of the deal includes a gradual increase in the stake up to 55 percent over the next five years. Altria will also have the right to nominate four directors, including one independent director, to serve on Cronos Group's Board of Directors. Altria's investment will allow for Cronos Group to grow and develop at an accelerated rate. Altria will also provide Cronos Group with its expertise in regulatory affairs, compliance, and brand management, among other services.
"Investing in Cronos Group as our exclusive partner in the emerging global cannabis category represents an exciting new growth opportunity for Altria," said Howard Willard, Altria's Chairman and Chief Executive Officer. "We believe that Cronos Group's excellent management team has built capabilities necessary to compete globally, and we look forward to helping Cronos Group realize its significant growth potential."
"Altria is the ideal partner for Cronos Group, providing the resources and expertise we need to meaningfully accelerate our strategic growth," said Mike Gorenstein, Cronos Group's Chairman, President and Chief Executive Officer. "The proceeds from Altria's investment will enable us to more quickly expand our global infrastructure and distribution footprint, while also increasing investments in R&D and brands that resonate with our consumers. Importantly, Altria shares our vision of driving long-term value through innovation, and we look forward to continuing to differentiate Cronos Group in this area."
Altria expects the cannabis category to experience rapid growth over the next decade. Participating in the cannabis category now will allow for Altria to diversify its product portfolio with products and investments outside of tobacco. Altria's stock has fallen nearly 25 percent in 2018, making an investment in the cannabis industry one that could help the company as its expected to grow only 1 percent in 2018 and in 2019. News of the investment sent shares of Altria up by 2 percent and those of Cronos increased by more than 30 percent.
For all the latest news from Altria, visit altria.com.