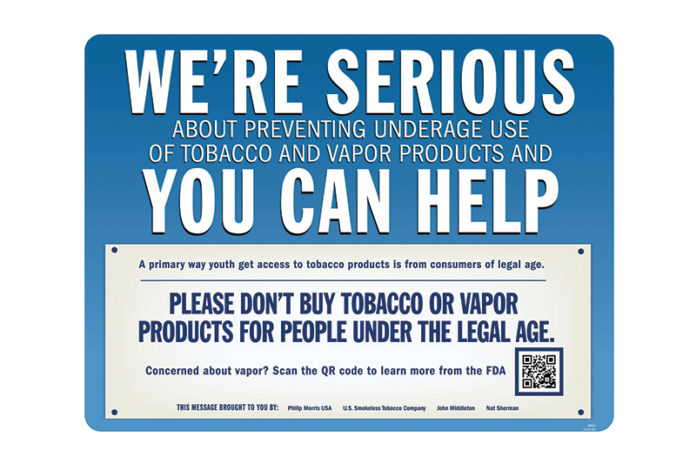 Altria Group has teamed up with the We Card organization to create updated signage and point-of-sales posters aimed at helping to fight the trend of underage tobacco use. Altria has been a supporter of the tobacco 21 movement which is aimed at raising the minimum age to purchase tobacco products from 18 to 21, making this latest move another step the company has taken to help stop the uptick in tobacco use among teens.
Altria Group recently worked with the We Card program to help update its signage and calendars that are used in many tobacco retail outlets, from convenience stores to premium tobacconists. The new signage goes with the latest tobacco 21 trends, matching the recent efforts of several states that have raised the legal purchasing age and the recent effort on the federal level to make 21 the minimum purchasing age across the nation [read more here]. These new materials have recently been distributed to several states including Texas, Virginia, Vermont, Arkansas, Delaware, and Illinois. The goal of this effort is to help retailers remain vigilant in the fight to keep tobacco products out of the hands of minors.
Altria Group is also going a step further to help in the recent redesign of these We Card materials by offering reimbursements to retailers for time spent training their staff on the new signage and materials. This will include online training and mystery shop programs in those states where the age has been raised to 21 already. Altria has also created a special set of POS signage to remind customers that it is illegal to buy tobacco products for minors. The new POS materials include QR codes that will take customers to a website with additional information provided by the U.S. Food and Drug Administration.