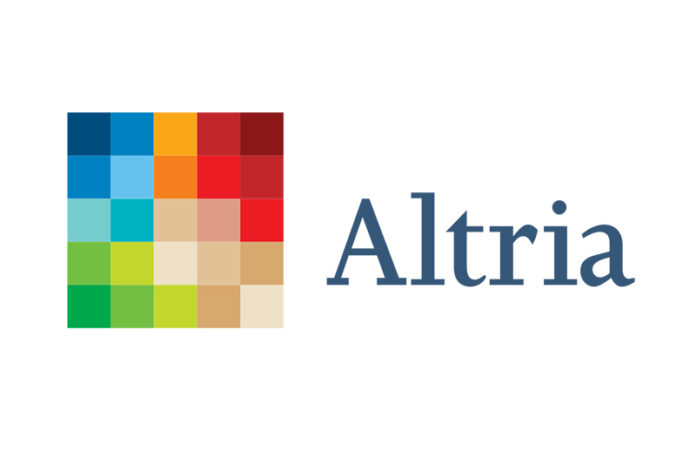 Altria Group, Inc. has released its 2020 third-quarter, reporting that its tobacco businesses are showing resilience while narrowing its 2020 full-year earnings guidance.
In a press release, Altria CEO Billy Gifford commented: "Altria continued to demonstrate its resilience during the third quarter while navigating the challenges presented by the COVID-19 pandemic. In the third quarter, our tobacco businesses delivered strong financial performance once again and we continued to make progress against our 10-year vision."
"Based on our year-to-date results and insight into an additional quarter of ABI earnings contributions, we're narrowing our full-year 2020 adjusted diluted EPS guidance by raising the lower end of the range. We now expect to deliver adjusted diluted EPS in a range of $4.30 to $4.38, representing a growth rate of 2 percent to 4 percent from an adjusted diluted EPS base of $4.21 in 2019."
In its third-quarter report, Altria's net revenues increased 3.98 percent to $7.1 billion, an amount driven by higher net revenues int he smokeable products segment. Revenues net of excise taxes increased 4.9 percent to $5.7 billion.
Altria also gave an update on different areas of its business. Philip Morris USA (PM USA) has begun to market IQOS and HeatSticks as modified risk tobacco products using the reduced exposure claim authorized by the U.S. Food and Drug Administration (FDA). Beginning in November 2020, PM USA expects to bring IQOS to the Charlotte, North Carolina market through distribution in select convenience stores. In terms of the oral nicotine market, on! is now available in an additional 16,000 stores, bringing its total store count to 56,000. That is an increase of 40 percent from the end of the second quarter and more than triple the store count from the end of 2019.