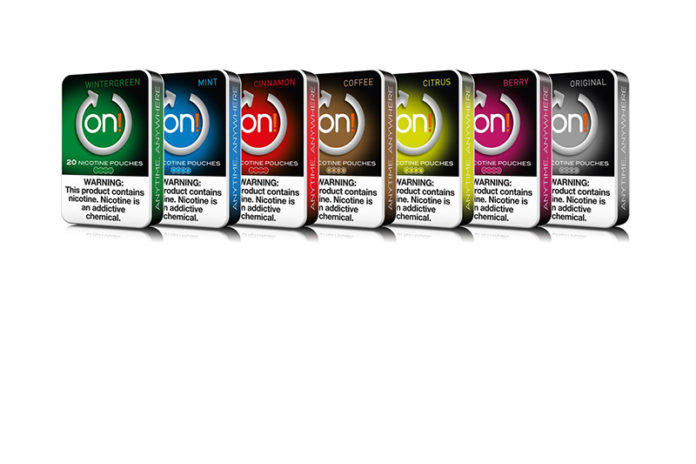 Altria Group, Inc. has announced that it has entered into definitive agreements with the shareholders of Switzerland-based Burger Söhne Holding AG (the "Burger Group") to acquire 80 percent ownership of certain companies of the Burger Group that will commercialize on! products worldwide.
on! is an oral tobacco-derived nicotine (TDN) pouch product. The on! portfolio consists of seven different flavors and five nicotine strengths for a total of 35 SKUs, all of which were available for sale in the U.S. as of Aug. 8, 2016. on! is currently available in limited distribution in several thousand U.S. retail outlets, and is available in Sweden and Japan. It is also sold in certain online retail outlets.
"We're excited to add on! to our companies' terrific non-combustible portfolio," said Howard Willard, Altria's Chairman and CEO. "Through our companies and investments, we have access to the leading products and brands in the moist smokeless tobacco, e-vapor and heated tobacco categories. This acquisition will add another non-combustible product to our portfolio in what we believe is a high-potential, rapidly-developing oral TDN products category."
Altria formed a new subsidiary, Helix Innovations, LLC, that upon closing, will be the parent company of the Burger Group subsidiaries currently manufacturing and selling on!
"We're excited to put our resources behind on! and participate in what we expect to be a fast-growing category. Combining our deep understanding of adult tobacco consumers and Altria's best-in-class sales and distribution infrastructure, we expect to drive the on! brand toward sustainable, long-term leadership," said Allison Bolyard, Senior Director and General Manager of Helix.
At closing, Altria will invest a total of $372 million for an 80 percent ownership interest in the global business. Altria expects to complete the transaction in the second half of 2019, subject to customary closing conditions, and to finance the transaction with available cash.
For all the latest news from Altria Group, Inc., visit altria.com.