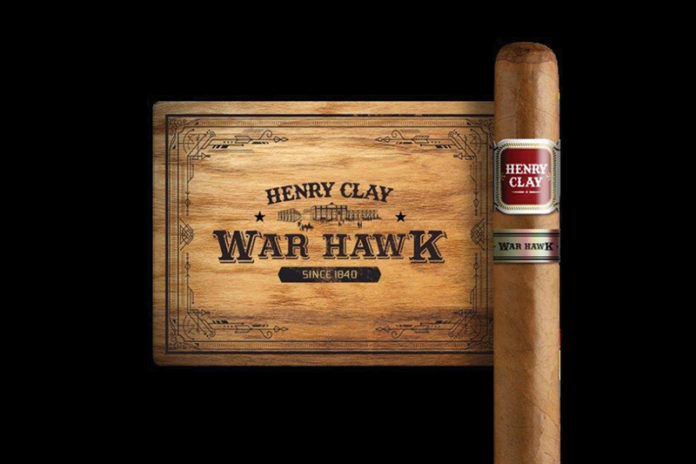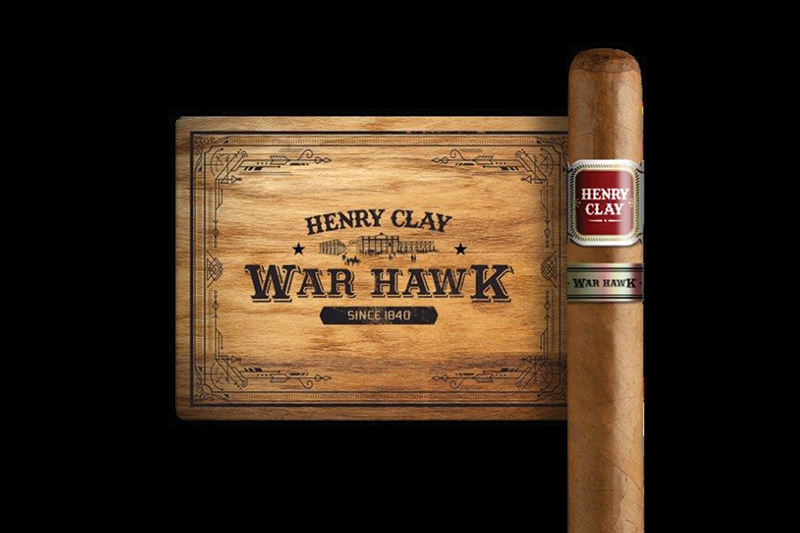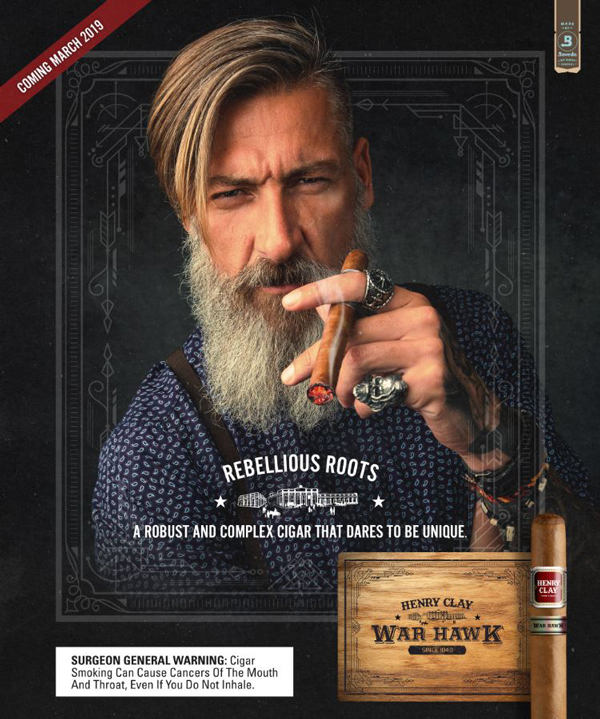 Altadis U.S.A. has announced the upcoming release of the Henry Clay 'War Hawk', the first in a three-part series of cigars that is being called "Immortal Trio."
War Hawk is a nod to Henry Clay's role in spearheading the movement that eventually led to the War of 1812. Clay was the Speaker of the U.S. House of Representatives in the early 1800s. Known as a staunch nationalist, Clay was among a group of young Congress members who pressured President James Madison to defend the U.S. by declaring war against Britain in 1812. He believed that the military force as the only option left to right British imperiousness. 'War Hawk' was a term that emerged during this period of American history and is now used in political circles to refer to someone who favors war as the ultimate option in resolving a conflict.
The Henry Clay 'War Hawk' captures the spirit of this phrase and era by going against tradition and ditching the Henry Clay brand's typical Connecticut Broadleaf wrapper. Instead, this cigar will have an Ecuadorian Connecticut wrapper, a broadleaf wrapper and Honduran filler. Henry Clay 'War Hawk' is described as a complex cigar with unique flavors and plenty of spice.