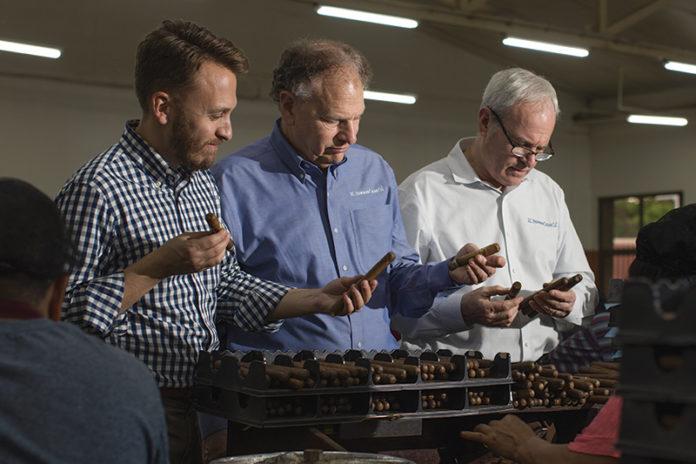 As J.C. Newman Cigar Company approaches its 125th anniversary in 2020, the Newman family is working hard to strengthen consumer recognition of the company that makes some of the most popular cigars on the market today.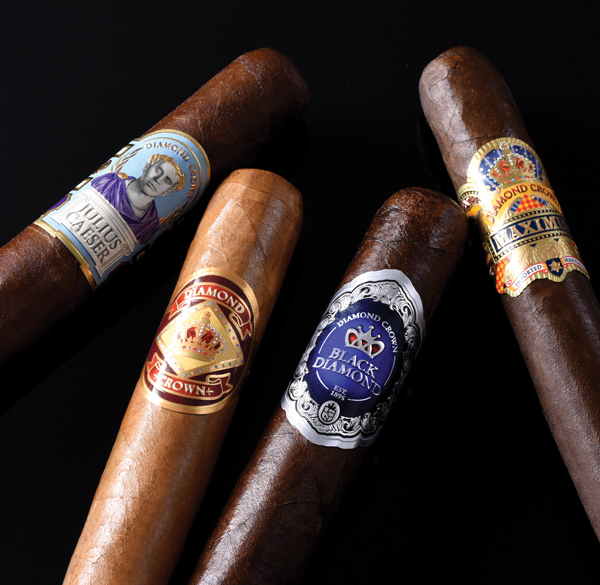 Building Recognition
"Our biggest focus is to tell the J.C. Newman story," says Eric Newman, who along with brother Bobby represents the third generation of the family to run the cigar company. "Our name has always played a backburner role to our brands, but we really want to tie them all together and let people know that whether they're smoking a Brick House, a Diamond Crown, a Quorum or a Perla del Mar, they're enjoying a cigar that's part of J.C. Newman Cigar Company's portfolio. So for the next 18 months or so, we're going to work to really promote the connection of all our brands to our story."
Spearheaded by Drew Newman, who represents the fourth generation to work in the family business, J.C. Newman Cigar Company will now be featured more conspicuously on all of the company's products. While only in his 30s, Drew possesses more than two decades of experience in the premium cigar industry. Retailers who attended Retail Tobacco Dealers of America shows in the mid-'90s are likely to remember a preteen Drew taking their cigar orders on the show floor. Tech-savvy cigar enthusiasts of the late 1990s know that it was Drew who established the Cigar Family online forum, and it was also Drew who persuaded his family and their manufacturing partners, the Fuente family, to organize the yearly Cigar Family reunions. Now an attorney living in New York City, Drew is also taking a more active role in the company's daily management. While he grew up in the industry, he's been far enough away from it to see his family's company from a different point of view than his father or uncle, which is spurring the company's desire to strengthen its products' identity with the J.C. Newman name.
A Family Foundation
"Having grown up in a four-generation, 123-year-old family cigar business, I have observed the cigar industry for a really long time," Drew comments. "There has been a consistent trend since the mid-'90s of the cigar industry being led by families. There are a whole host of names that popped up in those years. I see the trend continuing to go in that direction, and that really bodes well for us because we are the oldest cigar family in the U.S., with the oldest cigar company in the U.S. That gives us a unique opportunity. Building on our strengths as a standing business with our history is what will really drive us forward and help us to continue to succeed in the premium cigar industry in the next few years."
As a first step in the process, the company announced in April that it is changing the name of its Nicaraguan factory, where its Quorum, Brick House, Perla del Mar and El Baton cigars are made, from PENSA (Puros de Esteli Nicaragua, S.A.) to PENSA J.C. Newman. Additionally, all of the company's cigars, including those made by Arturo Fuente in the