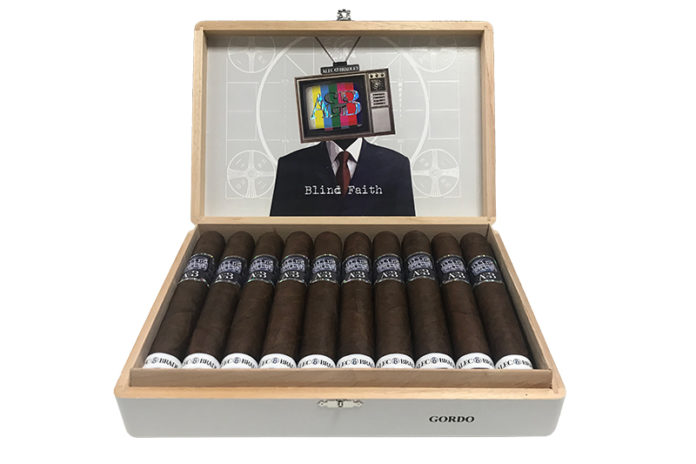 Second generation cigar makers, Alec and Bradley Rubin, have announced that their company's inaugural release, Alec & Bradley Blind Faith, will be expanding distribution and available to tobacconists worldwide beginning with the Tobacco Plus Expo (TPE) 2020 trade show in Las Vegas, Jan. 29-31, 2020.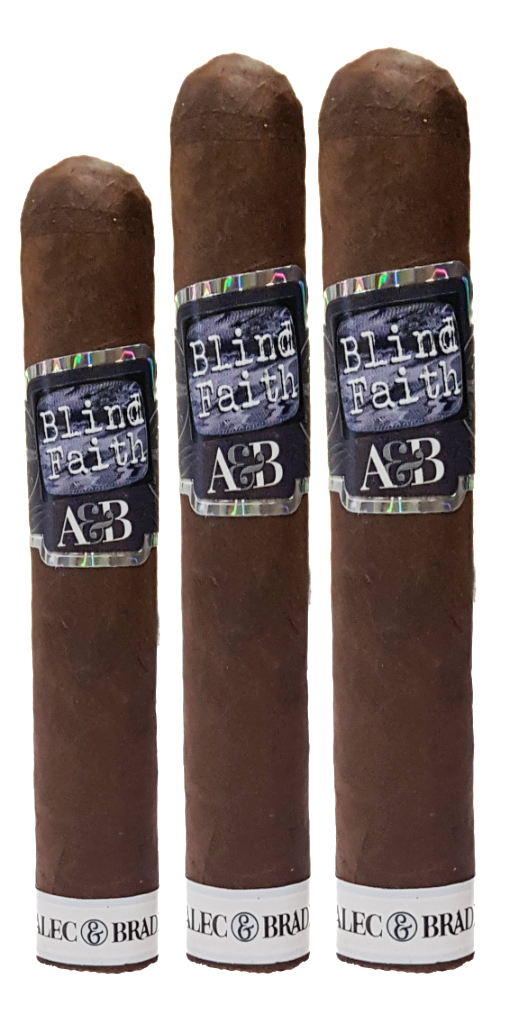 With guidance from their father, Alec Bradley Cigar Co. founder Alan Rubin, the brothers began planning their own brand back in 2017. With the help of there pair of rollers at the Raices Cubanas factory in Danli, Honduras, the brothers worked on their first blend and release from the Alec & Bradley company, Blind Faith. The name was inspired by how cigar smokers and tobacconists alike needed to trust the two young men and that they could create a winning blend on their own. Blind Faith was first released to appointed merchants at the 2018 Premium Cigar & Pipe Retailers Association (IPCPR) trade show.
"Alec & Bradley Cigars has grown leaps and bounds since our first introduction," said Bradley Rubin. "Since the early success of Blind Faith, we had the opportunity to team up with the legendary Ernie Perez-Carrillo for our second release, Gatekeeper. As well, Alec and I are about to release Uru Doshi with Cigar Dojo. Alec and I both feel like we have gained the trust of tobacconists and enthusiasts. We asked for more capacity at Raices Cubanas to increase production of Blind Faith and we got it. Now we have the ability to get Blind Faith in the hands of more cigar lovers."
Alec & Bradley's Blind Faith features a silky smooth wrapper from Alec Bradley's proprietary farm in Trojes, Honduras. It features three different fillers from Esteli that are held together by a double binder combination from Honduras and Nicaragua. Alec & Bradley has taken a different approach to blending from Alec Bradley Cigars in that it has focused on taking bold tobaccos and blended them for strength, ultimately creating cigars with great flavor and balance. The company's mission is to have creative freedom to put out products that represent them and to create and release cigars that would not be found in the Alec Bradley Cigar Co. portfolio.