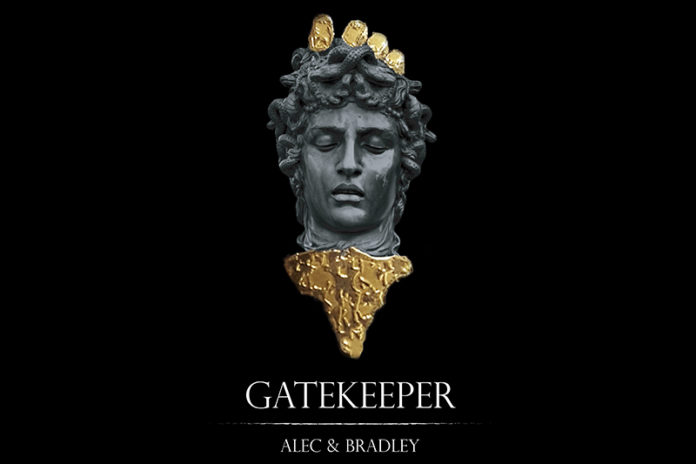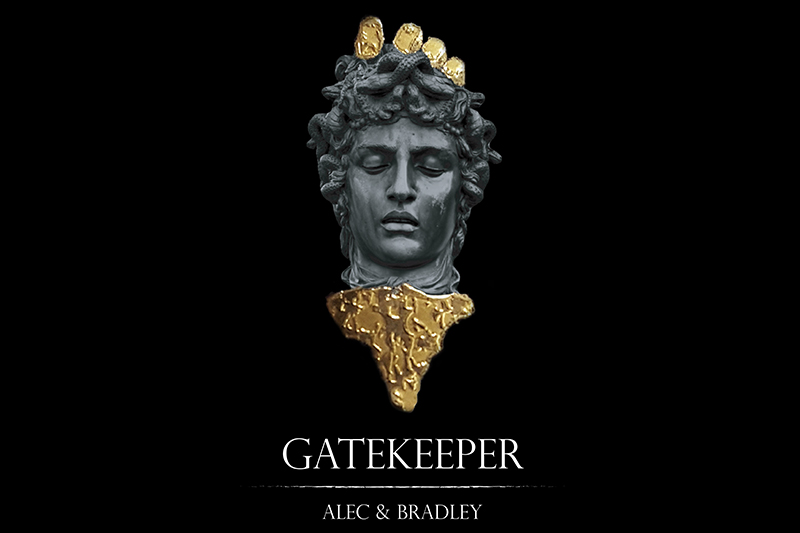 After the success of the 2018 release of Blind Faith, Alec & Bradley is preparing for its second release–Alec & Bradley Gatekeeper.
Alec & Bradley consists of second generation cigar makers and brothers, Alec and Bradley Rubin. Sons of Alec Bradley Cigar Co. founder Alan Rubin, the two brother have set out to create their own complex and interesting blends that reflect their own unique style. The Rubin brothers agree that their brands will not conform to any guidelines and will continue to innovate and grow as the cigar makers blaze their own trails in the industry.
After completing their college careers, Alec and Bradley joined their father at Alec Bradley Cigars where they learned about the cigar industry and business. Once both men demonstrated their competency and love for the business, they tried their hands at cigar making. WIth three sets of rollers at Raices Cubanas in Danli, Honduras, they created Blind Faith, a limited production Honduran and Nicaraguan cigar that served as the first release for Alec & Bradley. The name was literal, as tobacconists and consumers had to have "blind faith" to give the cigar made by untested cigar makers a try.
For its second release, Gatekeeper, the brothers teamed up with famed cigar maker Ernesto Perez-Carrillo, owner of E.P. Carrillo Cigar Co.
"We are a part of the next generation of the premium cigar business and Ernesto is a legend," Bradley said. "As Alec and I began learning the processes, we started to appreciate all facets of the business. Though we are under the Alec Bradley Cigar Co. umbrella, my brother and I want to provide enthusiasts with an experience different from the Alec Bradley portfolio-the opportunity to work with Ernesto and Dominican tobaccos is something completely different from anything coming out of Alec Bradley."
Perez-Carrillo, considered to many as the "Godfather" of cigars, is an inspiration to Alec and Bradley and they considered working with the latest recipient of Cigar Aficionado's coveted "Cigar of the Year" distinction as a rite of passage.
"Working with Ernesto opens up new doors for Bradley and me," added Alec. "Ernesto is a gatekeeper to new opportunities and experiences for us-thus the name Gatekeeper."
Alec & Bradley Gatekeeper features an Ecuadorian Habano wrapper, Nicaraguan binder and premium fillers from Nicaragua and the Dominican Republic. It is being produced at Ernesto Perez-Carrillo's Tabacalera La Alianza in Santiago, Dominican Republic. Gatekeeper is Alec & Bradley's first regular production and global release. It will be presented in 20-count boxes with artwork inspired by the Gothic Era. Gatekeeper will be available in four different sizes: Corona (5 1/8 X 42), Robusto (5 X 50), Toro (6 X 52), and Gordo (6 x 60). MSRP will range from $8.75-$12.25 per cigar.
Gatekeeper will have its official debut at the 2019 International Premium Cigar & Pipe Retailers Association (IPCPR).
For all the latest news from Alec & Bradley, visit alecbradley.com.