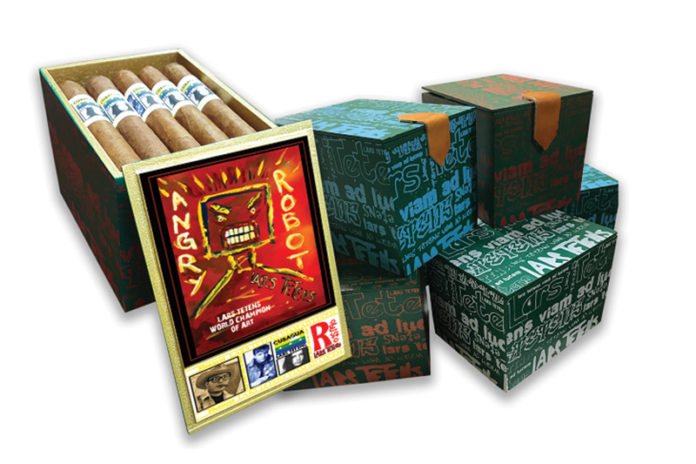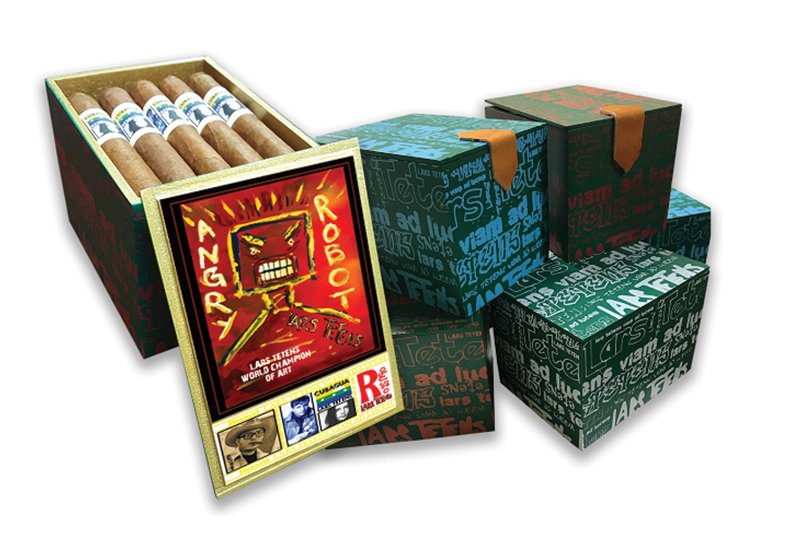 Back in April 2019, it was announced that Alec Bradley Cigar Co. founder Alan Rubin had acquired Lars Tetens Brands [read more here]. The acquisition not only created a partnership between Alan Rubin and Lars Tetens, but it also moved all sales and distribution of Lars Tetens Brands to Alec Bradley Cigar Co.
Since 1979, Lars Tetens has been shaking up the cigar industry with his unique creations that have involved a labor intensive conditioning process that uses essential oils and botanicals to make exotic premium cigars. Conditioned cigars are new to the world of Alec Bradley and at the time of the April 2019 announcement about the partnership, neither Rubin nor Tetens knew which Lars Tetens brands would be brought back under the new deal.
With the 2019 International Premium Cigar & Pipe Retailers Association (IPCPR) trade show and convention weeks away, Alec Bradley Cigar Co. is making some announcements about the initial Lars Tetens brands being relaunched as well as the launch of a new website, larstetenscigars.com.
"This is a very unique opportunity for Alec Bradley and Lars Tetens. We sifted through a ton of Lars's grandfathered blends and lines and found the most unique items to feature as our first foray into the world of Lars Tetens," commented Jonathan Lipson, Alec Bradley's director of sales and marketing.
The following Lars Tetens Brands premium lines are being reintroduced at IPCPR 2019:
Cubagua: A complex, yet balanced blend offering earth, creamy and delicately spicy notes, featuring a sweet tip. Cubagua will be presented in 25 count boxes in the following sizes Robusto, Toro, Churchill and Gordo. MSRP ranges from $8.96-$11.20 per cigar.
Grass: A limited production line that features larger ring gauged pig tailed/closed foot medium bodied cigars, known for their distinct aroma, will be offered in 20 count boxes in Big (Torpedo, 6 x 52) and Bigger (6 x 60). MSRP is $45 and $50 per cigar respectively.
Serie D: A fuller bodied line emphasizing the importance of ligero, the boldest part of the tobacco plant. Lars credits the Serie D as being one of his most important lines. Serie D will be offered in three sizes: Robusto (25 count), Toro (25 count) and Gordo (20 count). MSRP ranges from $10.85-$12.90 per cigar.
SS (shorthand for "Spicy Sweet"): A medium bodied line that features a spicy/sweet tip that is unique to Lars Tetens. SS will be offered in 25 count boxes in Robusto, Toro and Churchill with per cigar retail ranging from $9.85-$11.25.
Sutton Place: A luxury line as smooth as sophisticated as the famous Manhattan street the line pays homage to. Sutton Place will be available in Petit Corona, Robusto, Toro and Churchill. All sizes except for Petit Corona will be offered in 25-count boxes. The Petit Corona will be offered in 30-count boxes. Retail is set for $6.75-$11.20 per cigar.
Steam Punk: This cigar offers an experience to both the novice and connoisseur cigar smoker alike. The medium bodied cigar features a full flavored smoking experience that can be appreciated by all levels of cigar smoker. Steam Punk will be offered in 25-count boxes in two sizes- Robusto and Toro – and will retail for $9.95 and $11.60 respectfully.
Phat Cigars: An eclectic line of pigtail/closed foot cigar featuring unique sizes and flavors will be available in the mild Brief XTC ($14.25 per cigar); the medium bodied Royal ($11.75 per cigar), Asadachi ($15.50 per cigar) and Shorty ($11.75 per cigar); and the full bodied Sun Fook Ka ($12.00 per cigar) and Churchill ($15.50 per cigar). Churchill will be available in 20 count boxes, as the rest will be available in 25 count boxes.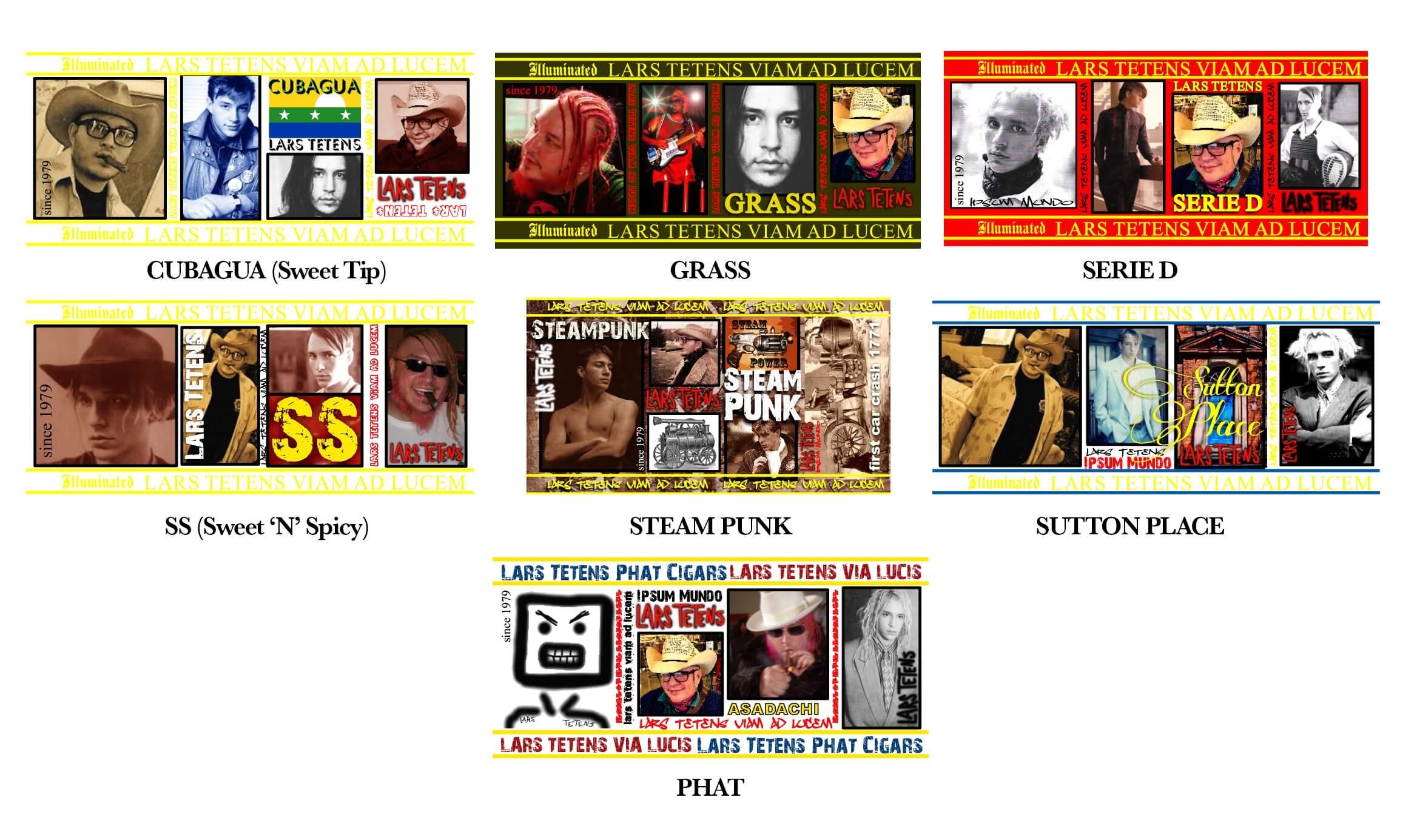 "As we are reacquainting the cigar world to Lars Tetens cigars," said Alan. "Lars and I made a conscious decision to color code the boxes to represent the flavor and body levels of the cigars. Blue is mild, white is medium, orange is full and red is 'Sweet N Spicy'. All of the boxes feature original graffiti artwork from Lars himself. Our goal is to expose as many cigar enthusiasts to Lars's products in the easiest way possible. This is a very exciting opportunity and it is time to bring the Lars name back to prominence where it belongs!"
Lars Tetens cigars will make their big return at the Alec Bradley booth during IPCPR 2019. These cigars are expected to ship mid-August 2019.
For more information on Lars Tetens Brands, visit larstetenscigars.com. For the latest news from Alec Bradley Cigar Co., visit alecbradley.com.