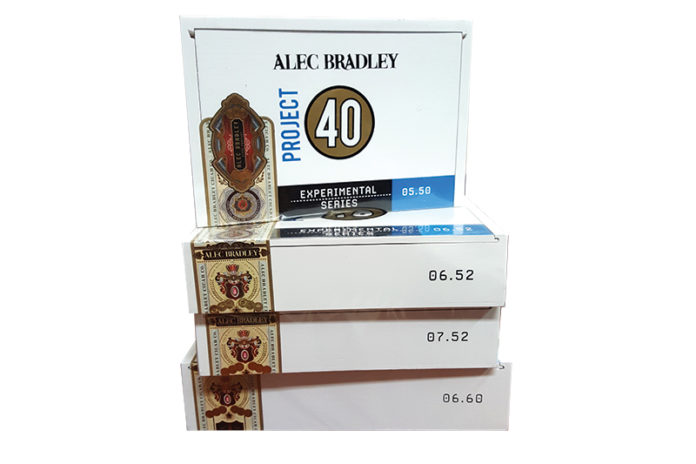 Alec Bradley Cigars is announcing the global release of Alec Bradley Project 40, a concept representative of the search to find a deeper understanding as to why cigars have a positive cognitive impact on the mind and body. Alec Bradley's founder, Alan Rubin, was the brainchild behind this unique cigar line.
Rubin believes that similar to music, cigars have a calming effect that help cigar smokers feel rewarded and in control. Specific tobaccos were curated and blended for Project 40 to help create a cigar that reflect Rubin's feelings about the impact of cigars.
"Project 40 is a generally accepted concept in multiple industries with the end goal to find how a service or product can have a positive impact on the mind and body. Since cigars bring people together, cause for relaxation and create positive experiences, I asked myself why this concept should not be applied to premium cigars. This was my inspiration for Alec Bradley Project 40," commented Rubin.
Project 40 is competitively priced, allowing consumers with many different palates and different budgets to partake in the experience and understand the concept behind this line. Rubin's mantra for Project 40 is a simple one: Take control of your happiness. Project 40's blend is smooth and flavorful, containing Nicaraguan fillers, a Habano Brazil binder, and a distinctive, reddish-hued Colorado wrapper from Nicaragua.