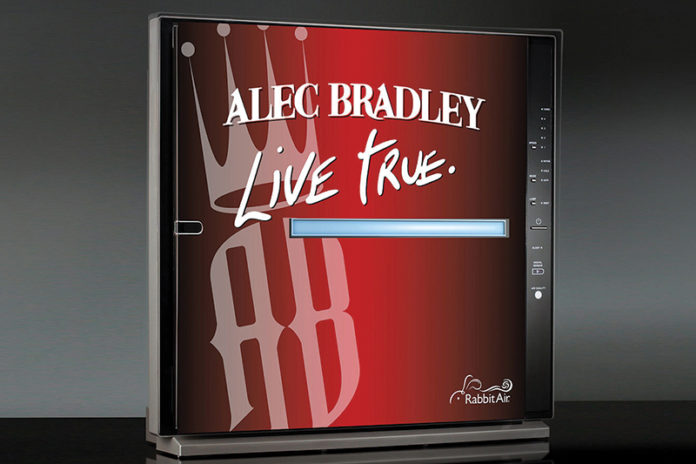 Alec Bradley Cigar Co. is diversifying its portfolio of products with a new partnership with Rabbit Air. Known for its air purification systems, Rabbit Air will be partnering with the premium cigar brand for a Alec Bradley-branded MinusA2 purifier.
This special purifier will feature a red-hued background, the Alec Bradley logo and the brand's "Live True" logo on the unit. The MinusA2 purifier is one of Rabbit Air's slimmer models but covers a large area and can either be mounted or stand alone. For smaller rooms, the SPA-700A model of the Alec Bradley-branded MinusA2 unit can cover a 700 square-foot space and will reduce the odors associated with cigar smoke. It will retail for $520. The SPA-780 model can cover a 815 square-foot space and comes in black or white, retailing for $620.
Both units are available for purchase on Alec Bradley's website or at the company's authorized retailers. For more information or to order, visit alecbradley.com.