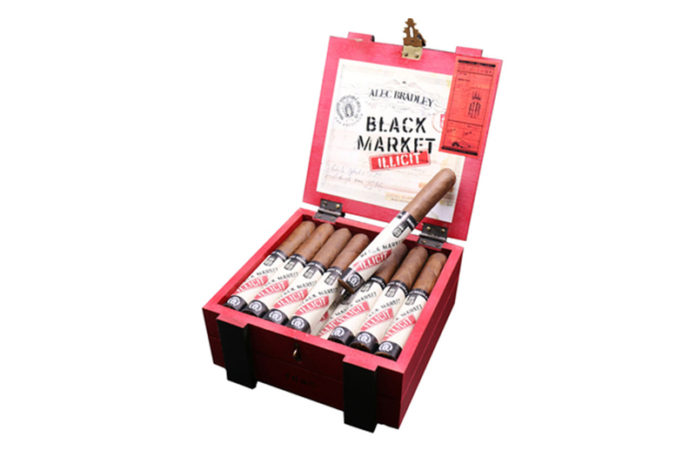 Alec Bradley is releasing its first exclusive to retailers since 2013–the Black Market Illicit. This cigar was introduced at this year's Tobacconists' Association of America (TAA) Meeting and Convention and is a spinoff of its popular Black Market cigar line.
"This is the first exclusive series cigar Alec Bradley has developed for TAA retailers since introduced the Prensado Figurado in 2013," explained Alan Rubin, owner of Alec Bradley. "We like to describe this iteration of our number one-selling cigar as Black Market 'on steroids.' True to its name, Black Market Illicit embodies the characteristics that have earned its namesake consistent ratings of 90 among cigar enthusiasts around the world. This iteration was specially designed to cater to TAA's exclusive network of retailers."
Black Market Illicit features a Nicaraguan wrapper, Honduran and Nicaraguan binders, and Nicaraguan fillers. It will debut in a single size, 6 x 50, and will sell for $8.75 per stick. This cigar will come in 22-count boxes. Black Market Illicit will be available to TAA retailers beginning in July 2017.
For news and this and other products from Alec Bradley, visit alecbradley.com.