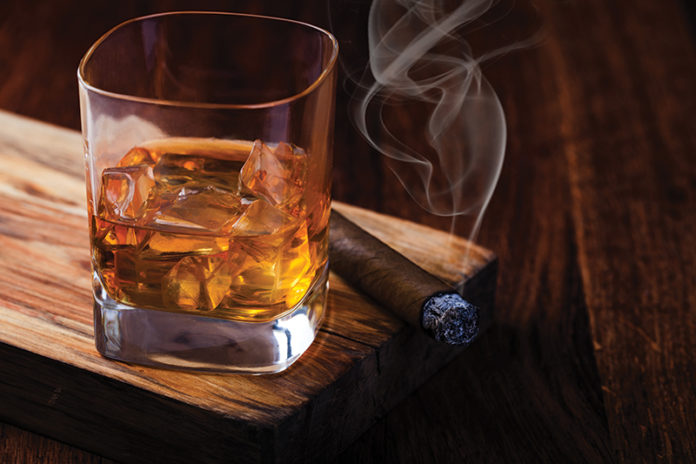 Are you in Virginia and enjoy an adult beverage with your cigars? If so, you're out of luck as lawmakers voted against House Bill 1541 which would have granted cigar bars the right to sell beer, wine and liquor through a limited mixed beverage license.
In the state of Virginia, a retail establishment that has revenue composed of at least 45 percent of food sales can be granted a limited mixed beverage license. In January, House Bill 1541 was introduced in the state's legislature that would have extended the mixed beverage license to retail cigar shops. The bill failed to pass after a vote of 22 to 17 in the state's senate. It should be noted that hotels and some restaurants have come out against the food-to-alcohol ratio, which has limited the number of bars in Virginia.
Republican Senator Frank Wagner believes the ratio itself is the root to many of the state's problems when it comes to this issue. "I think it's time we look at the food-and-beverage ratio, and decide that perhaps that's not something we need here any longer in Virginia," he's quoted as saying, according to Radio WVTF. "Up until that point and from here on, I'm going to resist any more of these bills until we finally get down to the root cause and start talking about that."
Virginia House Leader Richard Saslaw voted against the bill, stating that the state already had too many exemptions for non-restaurant establishments, including art museums, some spas and nail salons. With tobacco and cigar stores being so popular in Virginia, however, it H.B. 1541 was in high demand among tobacco businesses and consumers.
"Once we start moving away from the food requirement, there's going to be another bill in here to expand that and I think we will have just made a big mistake gradually moving the state toward corner bars," says Saslaw.