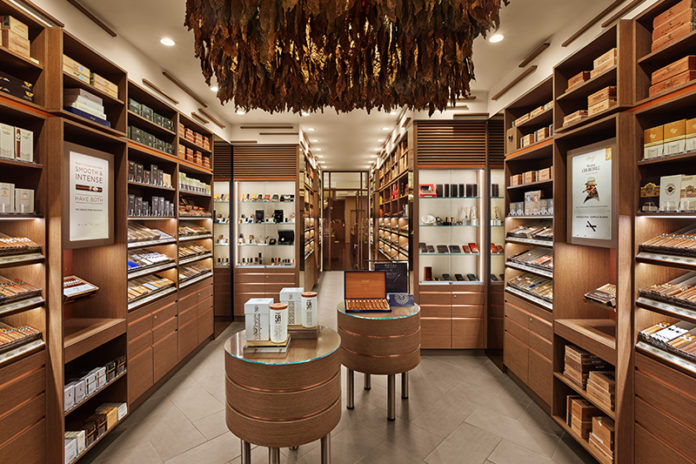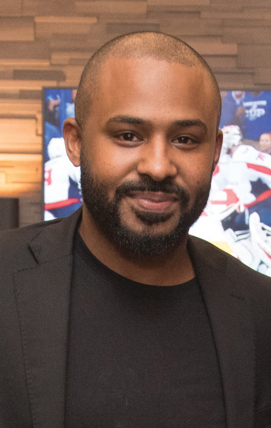 With the recent opening of the new Davidoff of Geneva-Brooklyn, Tobacco Business spoke to Alberto Rosario, senior retail marketing manager for Davidoff of Geneva USA, about the planning and special considerations that went into bringing the luxury cigar brand to one of New York's up-and-coming neighborhoods.
Tobacco Business: Why did you choose Brooklyn for this new location?
Alberto Rosario: We have the Davidoff Madison store, which has been around for 30 years. We then have Sixth Avenue, which is also in midtown [Manhattan], a few avenues away from Madison [Avenue]. One of the last to open in New York City was in Brookfield Place. We just kept going further south.
The next step was to look at other areas in New York that we knew had a following—neighborhoods that we knew were growing and provided character. The South Williamsburg area of Brooklyn is thriving with a lot of young professionals who enjoy coming for great restaurants, shopping, theater, events, art galleries—these are all of the things we want to continue and provide in a new neighborhood. The exact location was actually proposed to us by Boris [Grossman], and it was a location that worked out perfectly. The fact that it's in Williamsburg, one of the fastest-growing neighborhoods of Brooklyn, and it's expanded so much over the last 10 years had some appeal. Once we saw the location—what was around and what will be coming up soon—it was an easy decision.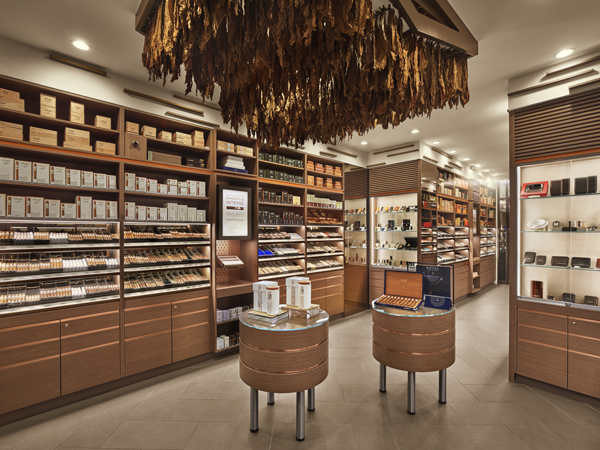 Tell us about the unique design and layout of the store.
It's an interesting design. Once you walk into it, you have a comfortable sales area for accessories, pipe tobacco, pipes and humidors. Then you're led straight into the walk-in humidor, with a great selection that includes Davidoff products and other brands like My Father, Avo, Camacho, Padron, Ashton, Fuente, Warped, AJ Fernandez—you name it, the store has it. From there you're led straight into the lounge, a large, beautiful lounge with 30 lounge seats, 90 private lockers and numerous televisions. As soon as you walk in it sets the stage. Your mind is quickly at ease as your moment of enjoyment is about to begin.
You think "Davidoff" and you think high-end, but what's your clientele like here at the Brooklyn store? It's everyone; everyone's welcome. We get policemen, construction workers, brokers, attorneys, doctors—everything. The best part is when you can see everyone sit together in the lounge and connect. It's not every day that you see a cigar store that looks the way Davidoff of Geneva's stores look, so it's not easy for many. Davidoff stores are very beautifully designed and comfortable. It may be a new experience for the client, but the most important details are the sales professionals; they are knowledgeable, friendly and professional. At Davidoff of Geneva, we keep the philosophy of Zino Davidoff alive.
How are you merchandising to draw people toward certain brands and lead them through the store?
Here, we want to make sure that whoever is walking in can find whatever it is that they are looking for. No matter what brand it is. We work with a lot of the other brands to acquire assets from them whether it's just their logo or high-resolution photography so that we can help the store develop some of the assets that we can use by promoting their product lines and limited editions throughout the humidor or in a window display to create some attraction for when people are walking in. Working with all of these brands so that we can periodically make changes and we can focus on different brands and different cigars.
How do you select product for the store?
You have to stay on top of what our guests enjoy while also providing a healthy mix of new products. You have your large brands that typically do very well and have a great following–some more than others–then you have some boutique brands that are more popular in specific neighborhoods. In comparison, let's say Madison and 6th Avenue. They're only two avenues away and for the most part most of the products that they have are the same, but both have a couple of products that are a different. At the Brooklyn location, yes, you have a very large selection. Some things, as you do in most retail businesses, you end up switching products out to see what works best and what your clients are looking for, create a bit of excitement in the humidor.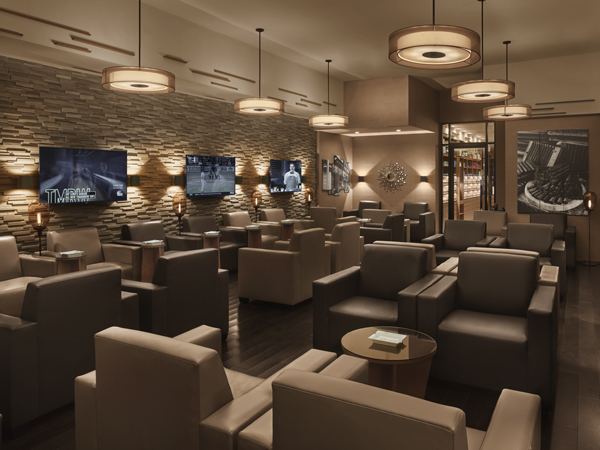 How are you getting the word out about this new location?
The guys here at Davidoff Brooklyn are definitely doing a great job. They're getting out there and doing the footwork–talking to local restaurant and other businesses. Digital marketing is one of our major tools, along with periodic Print ad opportunities.The focus is on the experience-creating opportunities to invite the community and work with them to collaborate together on experiential activation. Social media is very important. The guys have been very active, we know it takes time and dedication, but it has already proven to draw a lot of attention and more activity at the store. Reaching out to local influencers in the neighborhood, whether it be within the industry or not.
When you mentioned social media and influencers, is it just people in the cigar space or people outside of the cigar space or both?
It's a little bit of everything. We look at how people enjoy their cigars and what they enjoy with their cigars. Even the everyday rituals of what people do, how they plan their days, what they decide to eat–all of these things you have various avenues where each one has someone to talk to, someone to represent them, and they themselves are marketing their own business. We connect with local influencers, like someone who is a whiskey aficionado–we can use that as an example. They try a variety of whiskies, bourbons–we focus on working with them, perhaps working with pairings, talking to them about specific cigars. We partner with certain brands and it goes back into the craft. Taking that into creating an experience for consumers here.
How are you keeping in touch with customers to keep them coming back?
The guys here are definitely making sure that they talk to their clients and making sure that they are staying in contact with them. They stay in contact with all clients, the goal is to make sure all that walk through the doors are aware of any new products and events that will be happening. It's about making sure that every time a client walks into the store, they think or know that Davidoff of Geneva is the only option. Everybody that comes in is ideally a long-term client and a part of the family. We always strive to provide quality time, elevated.
What can other retailers can learn from Davidoff of Geneva-Brooklyn?
It's service and experience. The moment someone walks in they have to feel welcome. The staff that we bring into this store has to go through extraneous training on product, proper etiquette and service. It's the philosophy of Zino [Davidoff]. Everyone is welcome—every walk of life, no matter what you do. You know that when you walk in, you're here to enjoy a cigar.
This story first appeared in the November/December 2018 issue of Tobacco Business magazine. Members of the tobacco industry are eligible for a complimentary subscription to our magazine. Click here for details.
– Story by Antoine Reid, an editor and digital content director for Tobacco Business Magazine. You can follow him on Instagram @editor.reid.