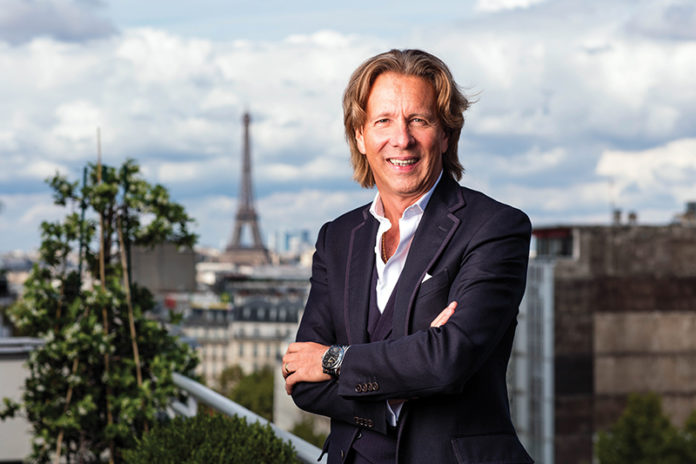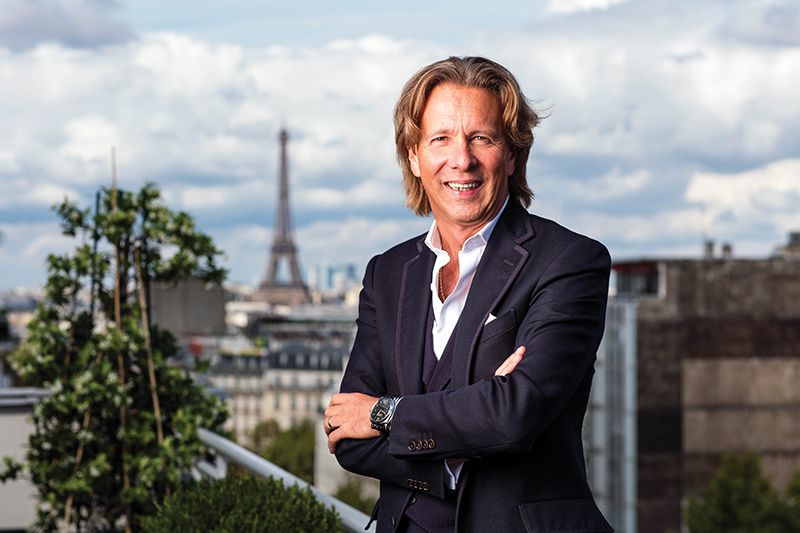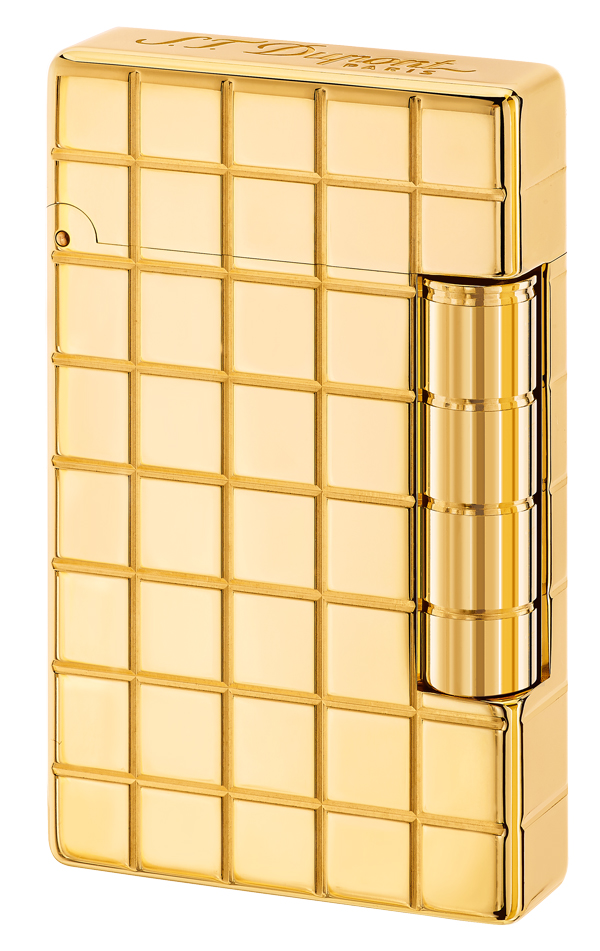 When he was 18 and ready to leave his family to study at university, Alain Crevet received a gift from his father that he has carried with him for more than 30 years. As a rite of passage and a token of his pride in Alain, Crevet's father gifted his son an S.T. Dupont lighter, a product made by perhaps one of France's most iconic luxury brands.
Founded in 1872 by Simon Tissot Dupont to provide luxurious luggage, leather goods and custom-made travel trunks for Parisian high society, S.T. Dupont has enjoyed nearly 150 years of success. For approximately its first 70 years of existence, S.T. Dupont was solely a luxury luggage and leather goods company until 1941 when the Maharajah of Patiala ordered 100 lacquer evening bags for each of his 100 wives. The Maharajah ordered a solid gold lighter for each bag as well. Rather than commission an outside company to make the lighters, S.T. Dupont's craftsmen made the lighters themselves, positioning the company to become the leading luxury lighter company after the end of World War II.
From the very beginning of its history, S.T. Dupont catered to royalty, politicians and celebrities. The French Empress Eugenie was one of its first customers. Along with the Maharajah of Patiala, other famous clients have included Humphrey Bogart, Audrey Hepburn, Queen Elizabeth II and Jacqueline Kennedy Onassis, who asked the company to make a pen to match her personalized S.T. Dupont lighter. As with the Maharajah's request, the former first lady's wish for a custom pen launched S.T. Dupont into yet another luxury goods market. Since 1973, the company has been purveyors of fine writing instruments, as well as luxury lighters and leather goods.
So when the 18-year-old Crevet received that S.T. Dupont lighter from his father, he received more than just an instrument that sparks flame—he was given a status symbol that represented more than a century of prestige and impeccable craftsmanship.
Despite its long history of success, S.T. Dupont lost its way in the late 1990s and early 2000s. Trying to be all things to all markets, the company expanded its product selection into areas that didn't necessarily fit its heritage, such as commissioning a line of menswear, which didn't gain traction in the market. Likewise, with its entry-level lighters priced at around $500 to $600, fewer people were buying S.T. Dupont. The company began rapidly losing money and was soon at risk of closing.
"For me, S.T. Dupont was the epitome of luxury," Crevet recalls. "I couldn't believe that it wasn't doing well. I began to get interested and I joined the company at the end of 2006 as CEO."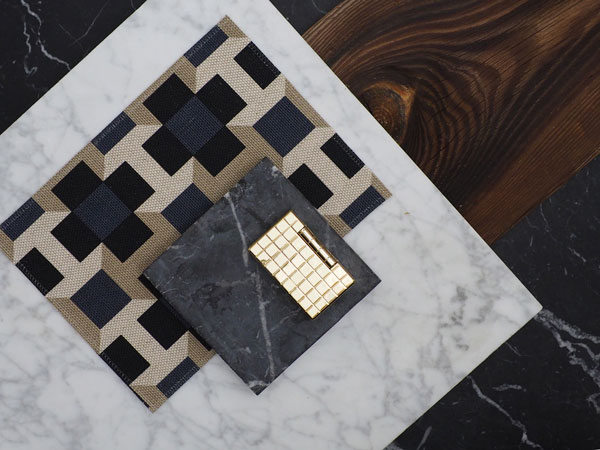 Focus on What You Know
Crevet's business career up to that point perfectly prepared him to take over the struggling firm for which he already possessed a passion. After attending the international business school HEC Paris, Crevet had accepted a sales and marketing position at Procter & Gamble. Over the course of his career at P&G, he received a number of promotions and eventually became vice president of the company's Latin American operations. He then moved to the French cosmetics firm LVHM, where he served as president and CEO of Givenchy cosmetics and perfumes.
Throughout his career, Crevet learned the importance of identifying what a company did best and then working hard to ensure that it improved its performances in those key markets. After becoming S.T. Dupont's CEO, Crevet quickly determined that the company was wasting its resources on products that fell outside S.T. Dupont's traditional market, such as menswear. One of his first actions as CEO was to discontinue S.T. Dupont's menswear lines and refocus on the products that built the company's
reputation—lighters, pens and leather goods.
"We were lucky to still have our own little factory in Faverges in the French mountains not far from the Swiss border," Crevet explains. "The employees there still had the knowledge on how to make beautiful lighters, pens and leather goods. Instead of taking a scattered approach to try to improve sales, we should focus on what we have done best. Let's get back to making the best French-made lighters and accessories in the world. Let's return to exceptional quality and finish, respecting our traditional craftsmanship. We revitalized the name by keeping true to our original products."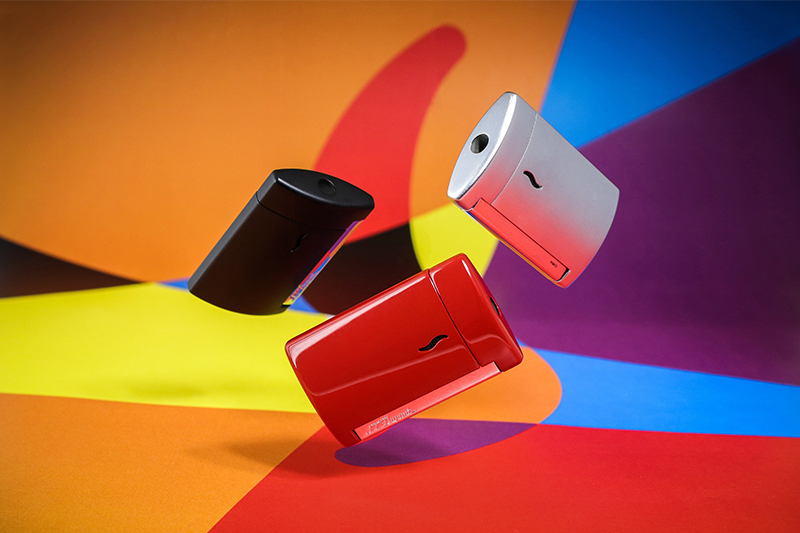 Becoming Relevant to a New Generation
After reinvigorating S.T. Dupont's mission to create beautiful and prestigious lighters, pens and leather goods, Crevet turned his attention to attracting new customers to the iconic French brand. Research studies commissioned by the company indicated that consumers age 20 to 29 had little to no knowledge of the brand or considered it too expensive for their budgets. Having loved S.T. Dupont since he was a young adult, Crevet was troubled that very few of these important 20- to 29-year-olds held S.T. Dupont in the same regard.
"When I joined the company, it didn't make a lighter or pen that sold for less than $500," Crevet recalls. "That's a lot of money for a lighter or a pen so we created entry-level price point products that sold for about $100. Mini-Jets are a good example of an entry-level S.T. Dupont product. The Mini-Jet lighter has the same level of reliability and craftsmanship as any S.T. Dupont lighter but it's a little simpler and not so sophisticated. Products like that have brought us to a younger generation. Now consumers can afford an S.T. Dupont product in their early 20s, and when they progress in their careers and can perhaps afford a more traditional S.T. Dupont, they will already be in love with our products. It's about building a lifetime relationship with our customers."
Another key element to S.T. Dupont's revival has been Crevet's pursuit of technological innovation. The company employs a team of engineers in Paris who keep tabs on new technologies and consider ways to incorporate them in the company's products. The team comes up with dozens of ideas each year, many of which never see the light of day, but a few of these unique innovations have found their way into S.T. Dupont's products, thus adding modern-day mystique to the company's reputation for traditional excellence.
"The big challenge for me is to keep S.T. Dupont's reputation of traditional craftsmanship but update the brand with technology," Crevet explains. "We keep the traditional craftsmanship but add freshness by using new technologies. When you have a nice luxury lighter you want to add more. That has been our guiding light in the last 12 years, and so far it's worked quite well."
Consider this year's James Bond series lighters, which will be released in time for the upcoming holiday shopping season. Having heard countless times from consumers reluctant to spend so much on a lighter they are likely to lose, Crevet asked his team of engineers to consider ways of preventing loss. The company is using Bluetooth technology that allows consumers to link their lighter or pen to their phone. A special app will warn the consumer whenever he or she is a certain distance away from their S.T. Dupont product.
"Ideally, we would use GPS but we're not quite there yet," Crevet says. "It connects to your phone and will signal you if you're moving away from your lighter. The plan is to incorporate this technology in all our pens and lighters and then move to GPS technology later on. We try to mix all of today's technological gadgets with our traditional products and always make them beautiful. That's an incredible challenge, but it's a fun one too. It keeps the company, its products and our employees fresh."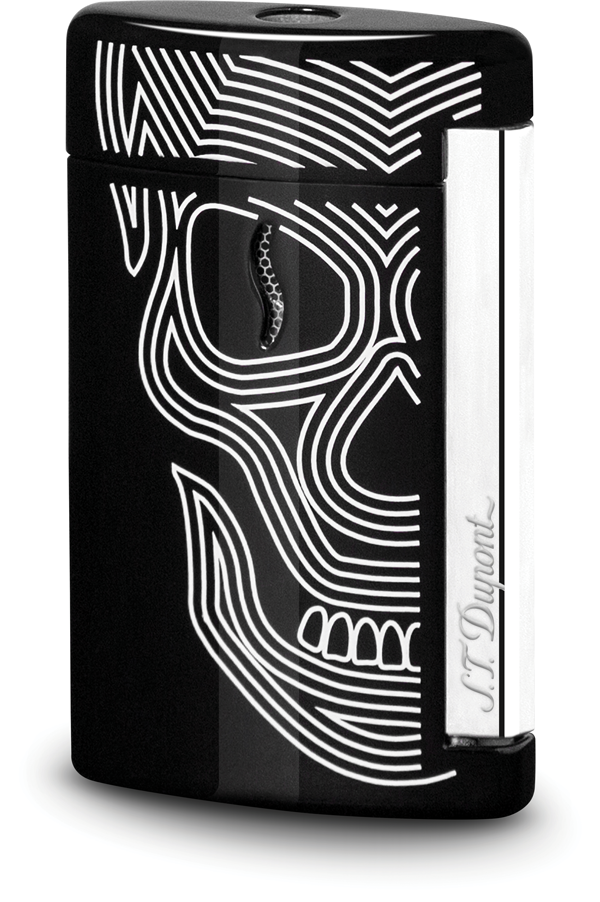 Returning S.T. Dupont's focus to its heritage of artisanal excellence while updating the brand's image among younger demographics through creating budget-conscious new products and incorporating modern technologies has indeed revitalized the legendary French luxury brand. Focusing on strengthening its foundation based on what S.T. Dupont does best and then building on that base has allowed Crevet to steer the company back to its place among the world's top luxury brands. It's a place that Crevet is confident S.T. Dupont will remain for years to come.
"We stand for quality," he concludes. What is really special about S.T. Dupont is that its products last for generations. I still have the Dupont lighter that my father gave me more than 30 years ago and that's the mark of a real luxury product. A Dupont lighter is virtually unbreakable—it could last 100 years or more. That's what drives us—create something that's functional, beautiful and slick but has really good quality. When you have that, you're very sure that your customers will be satisfied, and that's what we're all trying to do in the end."
This story first appeared in the November/December 2018 issue of Tobacco Business magazine. Members of the tobacco industry are eligible for a complimentary subscription to our magazine. Click here for details.
– By Stephen A. Ross, senior editor of Tobacco Business Magazine