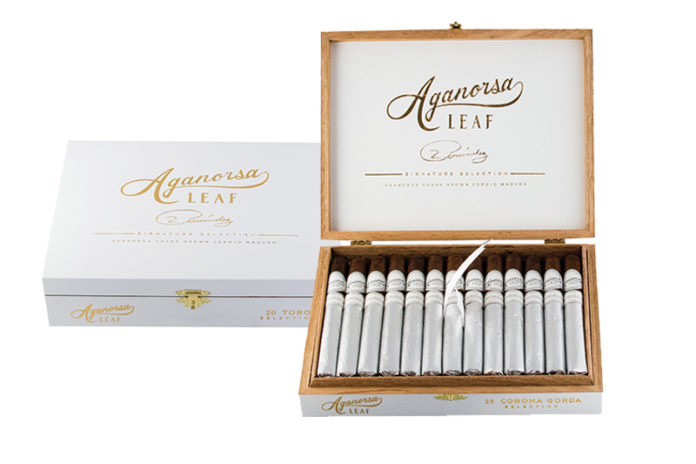 Aganorsa Leaf has announced the release of the Aganorsa Leaf Signature Maduro, a new cigar with a blend that features the elite tobaccos found in the original Aganorsa Leaf Signature that is now wrapped in a proprietary Shade Grown Corojo Maduro cover leaf.
The Shade Grown Corojo Maduro wrapper chosen for this cigar was selected from the higher primings of Corojo 99 Cuban Seed grown on Aganorsa Leaf farms in Jalapa under shade. It was naturally cured for a long period of time to produce a rich, dark oily maduro. The result is an immaculate wrapper that possesses uniquee taste and aroma unlike any other.
Terence Reilly, vice president of sales and marketing, commented: "This wrapper is a game changer for us and will grow our already stellar reputation for creating incredible cigars that possess a signature flavor and aroma impossible to duplicate."
"This has been a long dream of Aganorsa going back 20 years to grow and naturally ferment a maduro cover leaf from our best fields in Nicaragua," says Eduardo Fernandez. "It is in honor of Arsenio Ramos and a testament to his guidance and knowledge that we are finally able to introduce a Cuban seed Corojo Maduro leaf under shade in Jalapa for the cigar lovers of Nicaraguan leaf."
Max Fernandez added, "You will not find a Nicaraguan Puro Maduro that tastes like this one. We take pride in curing our Aganorsa Leaf grown on our best farms to use in cigars layered in balanced flavor and complexity. We chose this Shade Grown Corojo Maduro for our Signature brand because it is a rare leaf that matches the pleasant sweetness of our filler tobaccos."
The first allotment of this cigar cigar will ship this summer. It will consist of 250 boxes of each of the following vitals: Robusto (5 x 52), Toro (6 x 52), Corona Gorda (6 x 44) and Belicoso/109 Head (6 1/4 x 52).
For all the latest news from Aganorsa Leaf, visit aganorsaleaf.com.