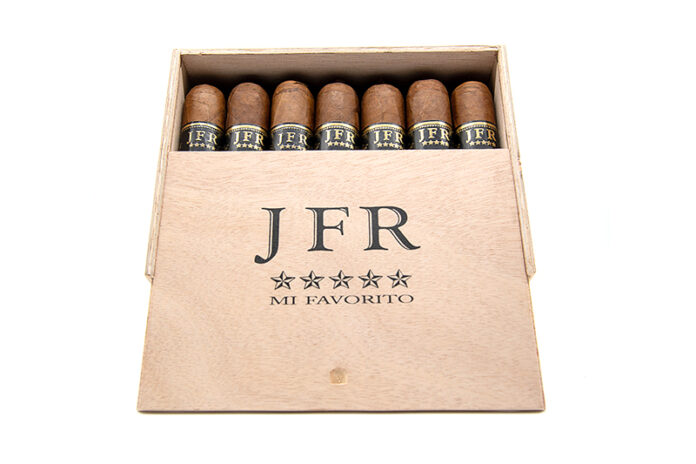 Aganorsa Leaf is doing something it hasn't done in over half a decade–it's adding a new size to its original JFR brand portfolio. Mi Favorito is a 5 x 70 cigar with a thick pigtail and will be available in both a Corojo and Maduro blend.
In a press release, Terence Reilly, vice president of sales and marketing, commented: "In a market that for many years now has been trending toward what's new and flashy, JFR remains our most popular brand despite debuting nearly 20 years ago: a testament to the quality of the blend and the value it provides. We felt a new size was long overdue and so we selected a squat, corpulent vitola that fits perfectly amongst the other sizes of the line."
The JFR Mi Favorito will come in 28-count boxes with each cigar having an MSRP of $8.30 for the Corjo blend and $8.70 per cigar for the Maduro blend. It will begin shipping to retailers in October.
For all the latest news from Aganorsa Leaf, visit aganorsaleaf.com.