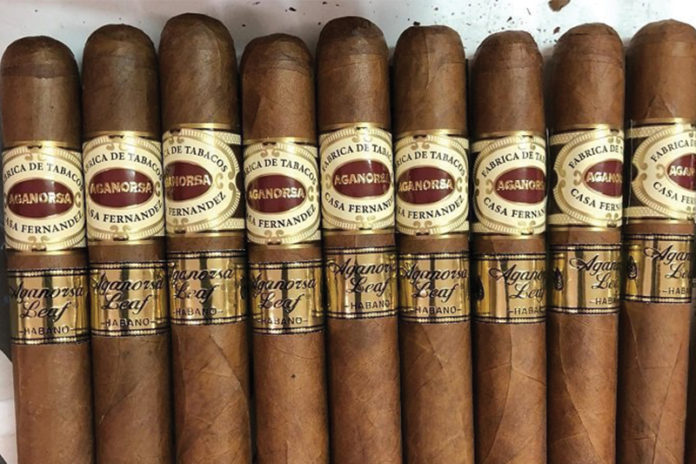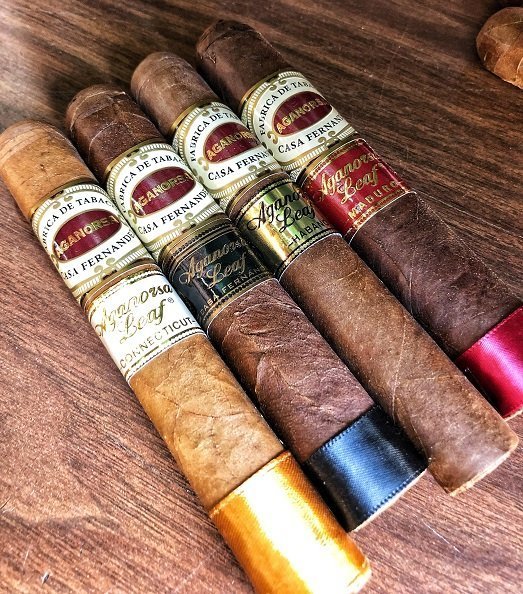 Aganorsa Leaf's Habano is back–with a new look. Formerly known as Aganorsa Leaf Tabsa Habano, the new Aganorsa Leaf Habano's updated packaging and presentation was tweaked to align with the Corojo, Maduro and Connecticut editions of the Aganorsa Leaf series that was repackaged and released last year.
"One of the key goals of our packaging changes is to demonstrate clearly the variety of taste and aroma our cigars offer while maintaining an overall coherent look and feel that remind the consumer each blend is an expression of our signature Aganorsa flavor profile," commented Terence Reilly, who serves as Aganorsa Leaf's vice president of sales and marketing. "The Aganorsa Leaf Habano was repackaged with this balance in mind."
Max Fernandez added: "For Aganorsa Leaf Habano we created a uniquely smooth, refined blend that highlights the sweetness and aged spices of our Corojo 99 and Criollo 98 seeds. The flavors of our Aganorsa Leaf speak for themselves. When you combine them with a Habano wrapper you will find an elegant balance of natural, multilayered flavor notes. These are the qualities we believe make a great cigar."
Aganorsa Leaf Habano will be available as a Robusto (5 1/4 x 50), Toro (6 x 52), Churchill (6 1/2 x 48), and Titan (6 x 60). MSRP will range from $7.25 and $7.85.
For all the latest news from Aganorsa Leaf, visit aganorsaleaf.com.