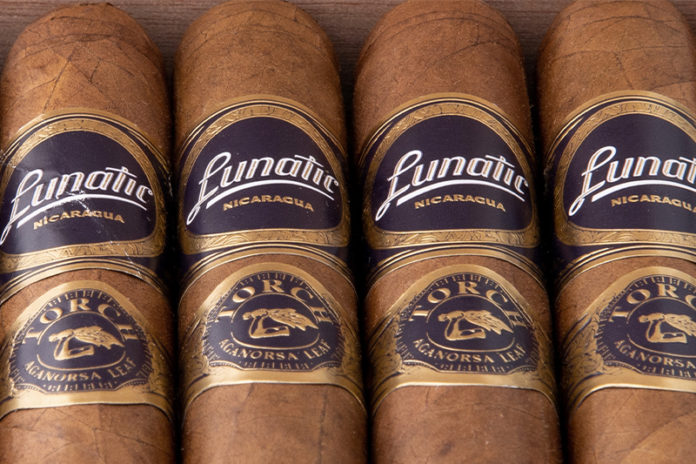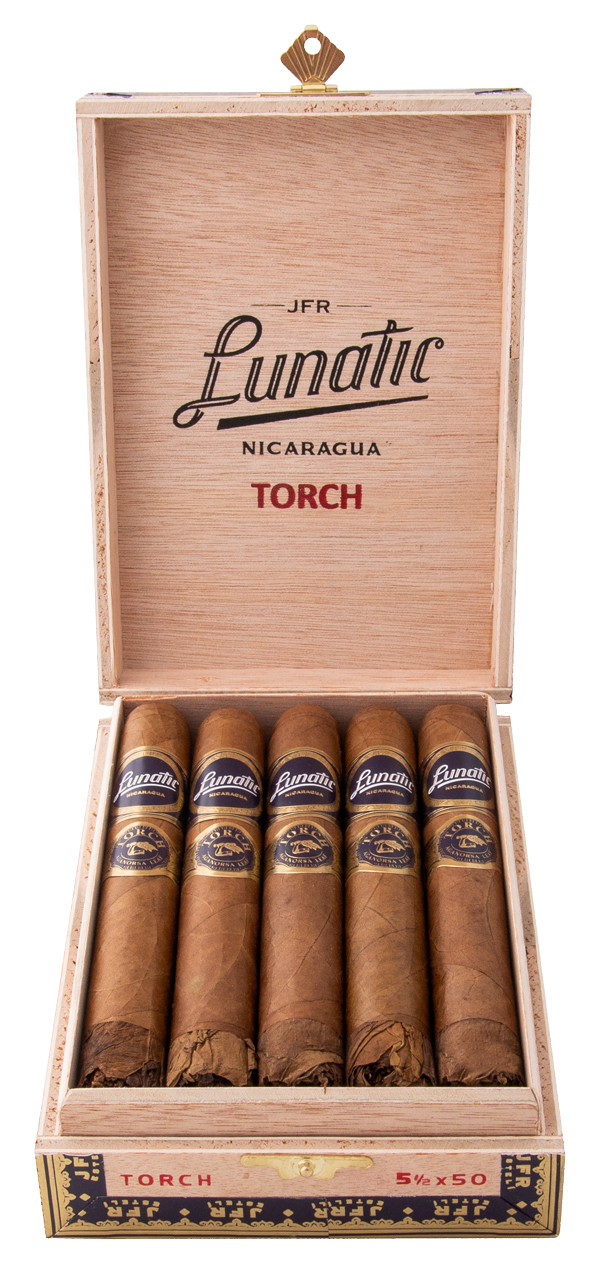 Aganorsa Leaf has announced the upcoming release of its latest Lunatic Torch vitola, Imagine. This is a robusto measuring 5 1/2 x 50, the fourth in the Lunatic Torch line.
Lunatic Torch Imagine joins Visionary (6 1/2 x 52), Dreamlands (6 1/2 x 60), and Mad Folk (4 3/4 x 70). Like the other cigars in this line, Lunatic Torch Imagine will have a brush foot, which is a cigar that has been rolled with the cover leaf removed from the first half inch of the foot. This allows cigar smokers to taste the binder and filler tobaccos before they experience the impact of the cigar's Corojo 99 wrapper.
In a press release, Aganorsa Leaf's vice president of sales and marketing, Terence Reilly, stated: "The Lunatic Torch series has been a massively successful brand for us. We have had a lot of requests to add a robusto to the line from both our retailers and sales team: we listened. We are excited to see the reaction in the market to one of the most popular sizes of this unique expression of our Leaf."
The Lunatic Torch Imagine will retail for $9.50 per cigar (before applicable taxes) and will begin shipping in October.
For all the latest news from Aganorsa Leaf, visit aganorsaleaf.com.