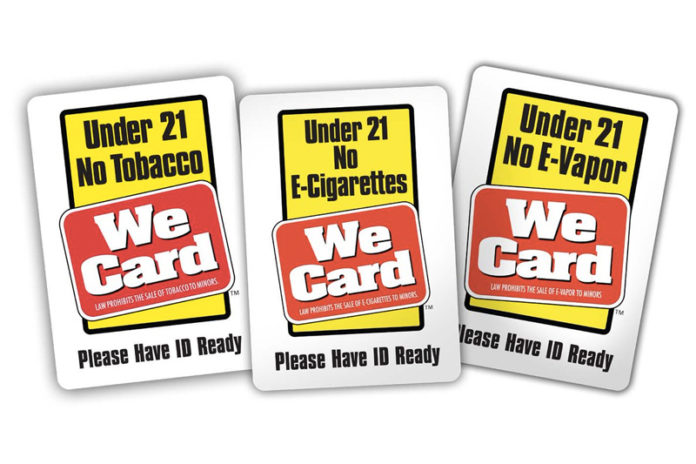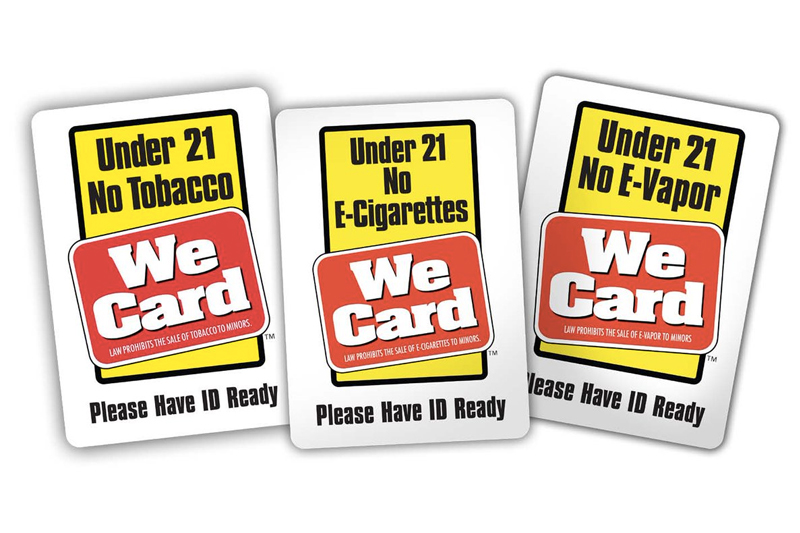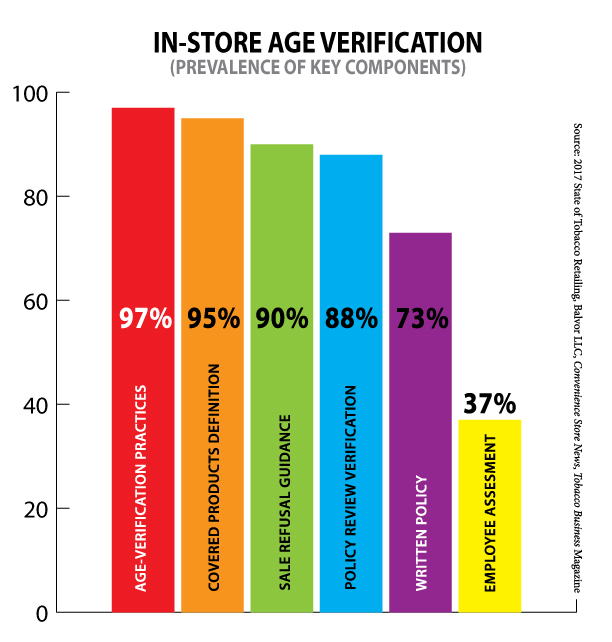 Since the FDA's deeming regulations went into effect on August 8, 2016, anyone selling tobacco products must verify that the purchaser is over 18 years old. In a face-to-face transaction, that sounds simple enough—just instruct your employees to verify your customer's age by asking for a government-issued photo I.D. (As the chart at right shows, most brick-and-mortar shops do that fairly well.) Online, however, it becomes much more difficult.
That's an issue that may well reshape the competitive landscape in vapor retail, where Internet retailers account for a significant percentage of overall sales. As Jacopo D'Alessandris, CEO of Darien, Connecticut-based E-Alternative Solutions, notes in our cover story on page 66, age verification is far more complicated and expensive to do over the Internet.
Those who primarily sell online initially tried to solve this issue by outsourcing to one of the many age-verification services that claimed to be able to streamline the process for both seller and customer. In theory, rather than having signed documents attesting to a buyer's age as well as a filed copy of their government-issued I.D., the third-party verification service would use software to cross-check a buyer's age against a database of personal information.
Unfortunately, in many cases the claims of third-party companies to be able to perform that check proved unfounded. As one shop noted in a website post directed at its customers, "The technology doesn't quite seem to be there to fully support proper age-verification techniques." That notice went on to detail the issues that the company had experienced with a top-ranked age-verification supplier, and to note that "the next-largest age-verification provider available only has a 60 percent match rate for age verification data."