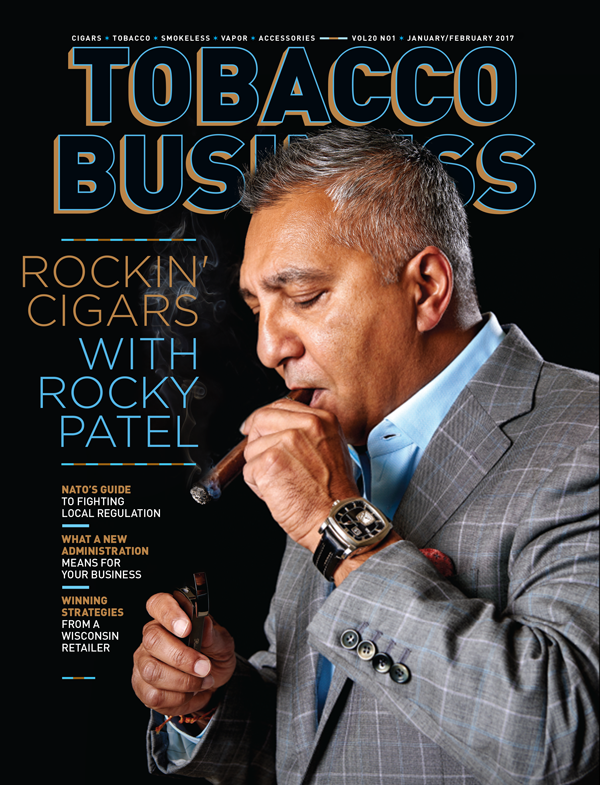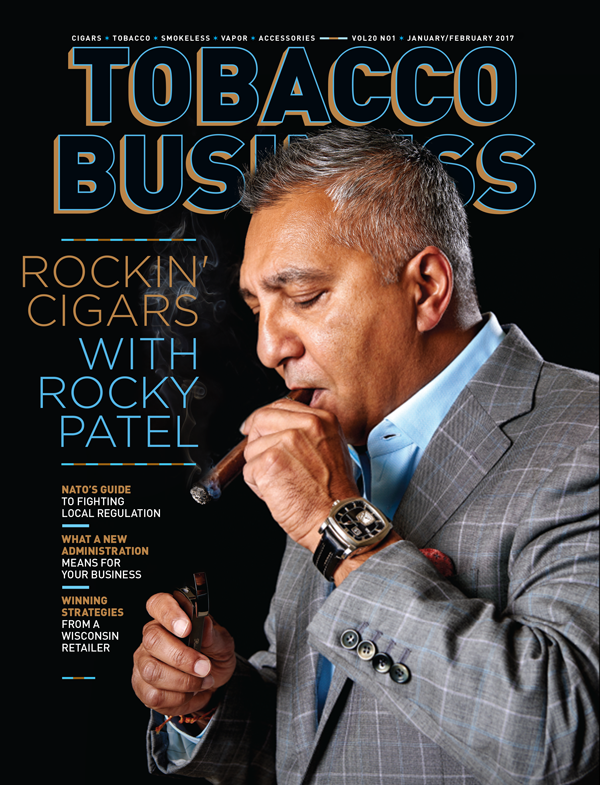 Tobacco Business is not your typical B2B magazine. As a publication of Tobacco Media Group (TMG), Tobacco Business is the only magazine that encompasses all categories of tobacco and smoking products, including premium tobacco, smokeless, cigarettes, vapor, pipe tobacco and new this year, the alternative market.
For 2017, TMG is excited to announce new and exciting changes coming to the Tobacco Business brand. "Tobacco Business' mission is to help entrepreneurs in all areas of the tobacco industry find success and grow their businesses," explained Ben Stimpson, TMG's new Managing Director. "Along with an exciting new redesign of our publication and website, we accomplish our goal by delivering compelling and timely stories to our audience, curating and revealing relevant and focused tips on how to be successful in today's competitive market, reporting on new technology that will help you grow and expand your brand, and showing you how you can reach and retain the right customers. Consider us to be your best partner and resource to help you navigate the changing landscape of the tobacco industry."
Keep up with all the latest news and stories from Tobacco Business both in print and online with its new website and on Twitter (@tobaccobizmag), Facebook (http://facebook.com/tobaccobusiness) and Instagram (@tobaccobizonline).
To send us a message, click here.
Also managed by TMG is the Tobacco Plus Expo (TPE) show is a trade show. This popular trade show is dedicated to manufacturers and distributors in need of a venue to exhibit their tobacco products, auxiliary merchandise and related services.
The TPE Show attracts more than two thousand participants annually to view new product, place orders, network and participate in educational sessions designed to foster business strategies which enhance top and bottom lines. Show registrants represent convenience tobacco stores, tobacconists, convenience stores, wholesalers, importers/exporters, manufacturers, the emerging vapor market, consultants and tobacco industry media, reporting on the burning issues and tobacco community goings-on.
TPE participants count on and are treated to:
Outstanding Networking Opportunities
Exceptional Show Specials
Opening Reception at the Westgate Las Vegas Resort and Casino (tickets required)
New Products and New Product Awards
Cigar Bar and Lounge (includes complimentary beer, wine, soft drinks, coffee and tea)
Discussion Groups
Educational Sessions
The TPE Show is a "must attend" for all tobacco marketers, retailers and distributers seeking to maximize their shelf-space and make enduring improvements to their business. For more information on the TPE Show, visit tobaccoplusexpo.com.