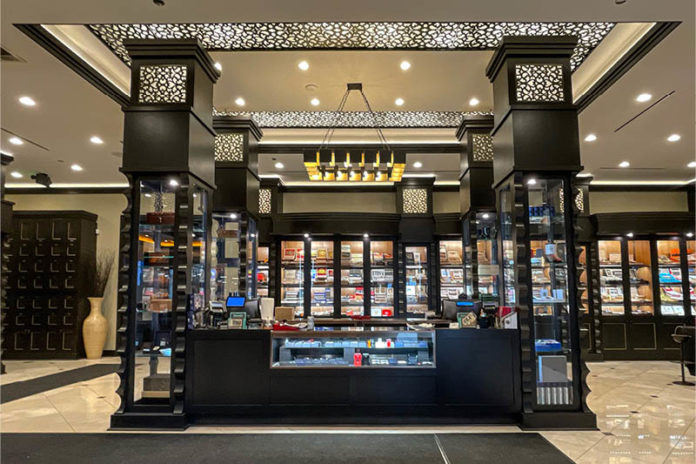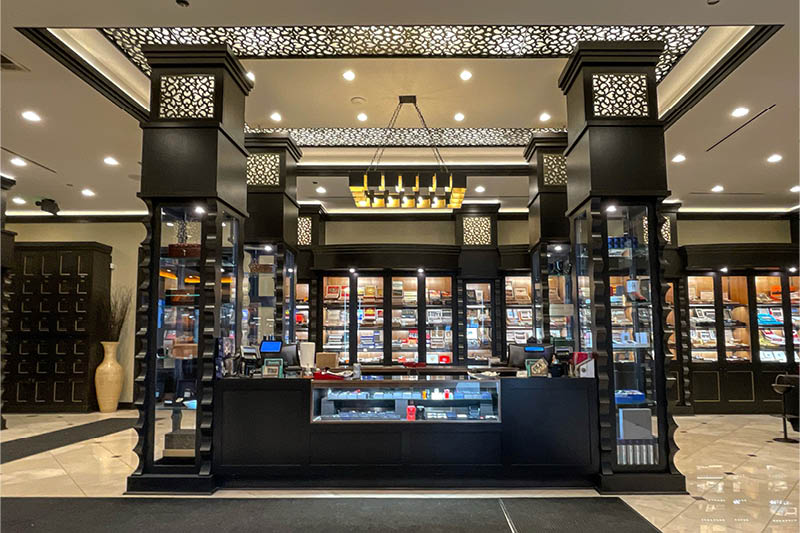 In November 2021, Davidoff recognized some of its best retail partners during the annual Golden Band Awards. With categories that recognized retailers based on their store's performance, growth and branding, these retailers have demonstrated they have the ability to not only sell a high-end cigar brand such as Davidoff but also to completely challenge and put their own spin on what it means to be a successful tobacconist today.
Ben Stimpson, Tobacco Business's managing director, interviewed several of the 2021 Golden Band Award winners to discover what it's like being a partner with Davidoff, as well as what tips they had for other tobacconists looking to win in the competitive tobacco retail business. Among those interviewed were Sam Khalil of Casa de Montecristo and Juan Barboza of Cigar Box.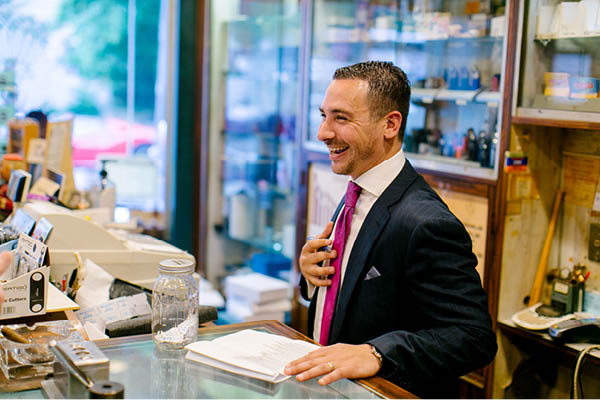 Tobacco Business: Tell us about your store. Where is it located and what sets it apart from other tobacco retail outlets?
Mike Cafagno: The Tobacconist of Greenwich is located in the heart of downtown Greenwich Connecticut, off of the "Rodeo Drive of the East Coast": Greenwich Avenue. I believe what sets us apart from many other retail locations is the intimate and genuine relationship I have with 90 percent of my clients. We have a very limited selection of only five brands, and we represent those brands proudly. Most of them have been with us since they began selling cigars in the states. My father and I are the only two people who work at the shop.
Sam Khalil: We are located in the Chicago suburbs. We take customer service to the next level. Our customers have access to some of the finest cigars in the world, as well as a luxurious VIP lounge like no other in the area.
Juan Barboza: Back in the day, this guy had these cigar karts all over the mall, but he gave up on the idea about 20 years ago. Today, Cigar Box is in Aventura Mall, which is one of the best malls in South Florida, and has a combination of different high-end stores. Neighborhood-wise, the demographics of the area are very residential. At the same time, we have Sunny Isles Beach, which is a high-end tourist destination nowadays. Most of the people in the tobacco business, at least in my opinion, are moody all the time. Me, I do it differently. I'm not trying to sell or upsell the customer something they don't want. I want them to be happy. I try to establish some sort of friendship with my customers. So their defenses are down, they don't feel that I'm selling to them, but instead I'm advising them on what to get or what they should try. It's not about making money with the customer in one shot. I'd rather make a little money over time and get a customer that's going to be with me for many, many years.
Why did you want to get into tobacco retail?
Cafagno: I got into this business by mistake. I was a customer and fell in love with the place. It had everything I aspired to be in life. Jimmy, the owner, took me under his wing and taught me the business. He taught me how to balance a checkbook, maintain relationships with some of the business world's most powerful people—all customers and friends of his—he taught me how to be humble by constantly reminding me I wasn't as good as I thought I was, he taught me loyalty, he taught me respect, he taught me follow through, and most importantly he taught me that if you say something, you do it. That is how I inherited this business. I worked for him, stayed loyal, and he promised me [that] one day if I continued that, I would not have anything to worry about in the future—and what he said came true. When Jimmy passed away, our handshake deal became a reality. I take care of his wife and business, and the business would become mine.
Khalil: The passion for the product. Cigars are an artisan craft. This industry is one of the few where makers of the product are as passionate as the consumers of the product. It's a business that allows you to make fantastic relationships.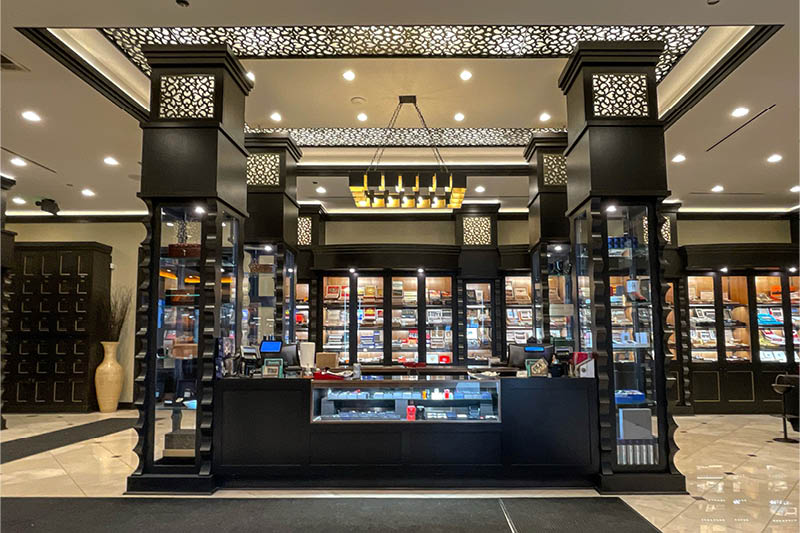 Barboza: I don't think anybody wakes up or as a kid thinks, "Oh my god, I want to be in the tobacco business." So, funny story: I'm from Colombia. I came here back in '97. I had just started college and was going to pharmacy school, and I needed a part-time job. So I started working at the kart. Over time, I liked the business, and I liked the people that would approach me. While I worked at the cigar kart, there was a real estate boom, and I made a little money. I liked the cigar business and knew that I could improve it and make it a little more profitable by doing stuff that nobody else had done. I ended up giving up pharmacy school, and I invested a lot of money to buy this store. That was back in 2004, and from there, I just worked toward my own vision: I wanted something high-end. I wanted something nice, something special that people would actually enjoy coming into.
What does it mean to you to be recognized by Davidoff for your work and your store?
Cafagno: Davidoff is the greatest company in the world! I don't just say that because of my relationship with them; I say that because the people who run the company have the same values I have. They are loyal, they are respectful, they give you what you give them. They have honor, and they have vision. To me, being recognized by Davidoff is the greatest honor in the premium cigar business; it means you are continuing on the path to consistent success and growth. That, to me, is the most important aspect of success—having a partner that has your back 100 percent—and Davidoff has always had my back, as I have had theirs. The people from Davidoff are not run-of-the-mill sales people shoving products down your throat; they are genuinely interested in my successes, and I take pride in the successes we have achieved and continue to achieve.