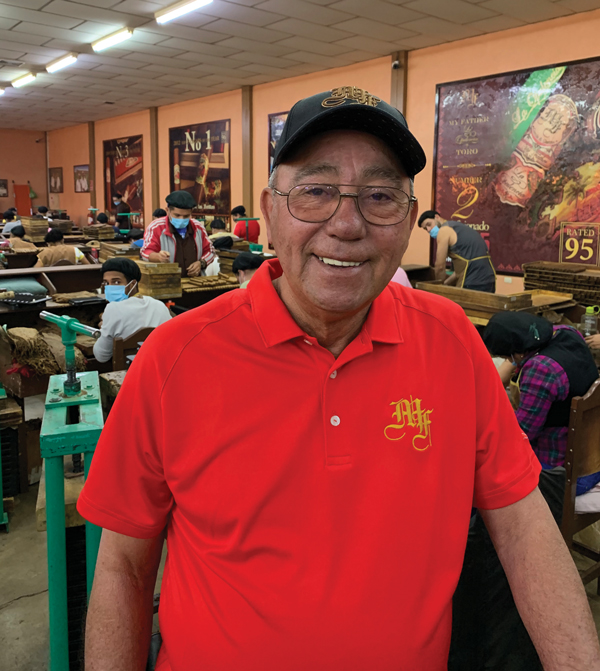 Not only do the CNT members provide jobs in the Esteli area but the association is also intimately involved in charitable causes to improve living conditions in Nicaragua. One such charitable effort is Forest, which is a project for planting trees around the Esteli River basin. The Esteli River provides a lot of the water that tobacco growers in Esteli need to cultivate their crops, and, more importantly, the river supplies water to approximately 320,000 people in 231 communities. As the Nicaraguan cigar industry has expanded, the stress on the river has also increased. Reforestation in the Esteli River basin should alleviate many of the problems associated with the greater demand for water. Puro Sabor created a special-edition commemorative box that guests could purchase, with proceeds going to the Forest fund to aid the reforestation effort.
Additionally, Puro Sabor festival organizers collected plastic water bottles for recycling in partnership with a company that transforms plastic waste into synthetic wood to create desks for schoolchildren, and Puro Sabor was also raising money to support Flesnic, an organization providing health care for women with lupus. These officially sanctioned Puro Sabor/CNT charitable efforts are in addition to the countless health clinics, schools, meals and other benefits that Nicaraguan cigar companies provide their employees and families. To be sure, buying a premium cigar in the U.S. often assists the people who work so hard to make it.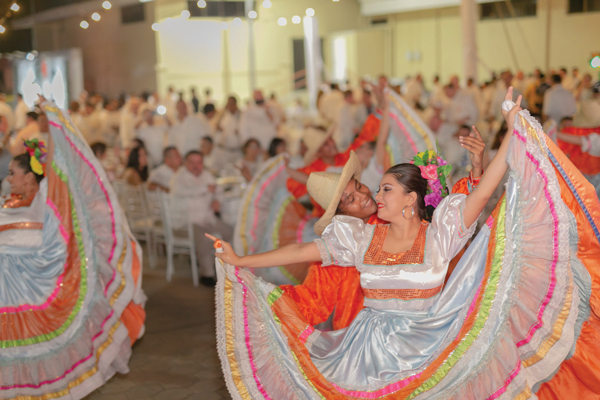 Global Acclaim
Sparking Nicaragua's rise to the preeminent position of cigarmaking countries have been brands that have climbed to the top of various "best of" cigar listings year after year. For 2019 alone, three Nicaraguan cigars earned No. 1 positions in the top 25 listings for Cigar Aficionado, Cigar Journal and Cigar Snob. Boutique Blends and A.J. Fernandez claimed the top spot in Cigar Aficionado's top 25 for 2019 rankings, with Aging Room Quattro Nicaragua Maestro. A.J. Fernandez's Bella Artes Maduro Robusto was No. 1 in Cigar Journal's top 25 list for 2019. Cigar Snob tabbed the Padron 1964 Anniversary Maduro as its best cigar for 2019. Between these three publications' top 25 lists and Tobacco Business magazine's own listing of the 24 best cigars of 2019 (see page 50), 56 of a possible 99 cigars that made the lists were all produced by Nicaraguan cigarmakers—a truly impressive statistic that speaks to the country's innate talent for growing excellent tobacco and rolling fantastic cigars—as well as to the loyal following that consumers and retailers around the world have for Nicaragua and the country's cigars.
"Thank you, because it means a lot to all of us," says Claudio Sgroi, president and master blender at Mombacho Cigars and the newly elected president of CNT. "For the last 15 years, the quality that we are making in Nicaragua is just nonstop. We are raising the bar year after year."
Despite a few bumps along the way, raising the bar in terms of quality and quantity has been the overarching narrative of Nicaragua's cigar story since 1968, when Joya de Nicaragua first began rolling cigars and made the official cigar given to guests at state dinners at the White House during the Nixon administration. Since the 1990s, when the country began recovering from a devastating civil war in the 1980s, its cigar industry has only been going up, fueled by dynamic companies such as Padron, Perdomo, Drew Estate, Oliva, My Father Cigars and many others. Growth inside the country's cigar industry is evident as companies buy more arable land for tobacco cultivation; build new curing barns; and erect new tobacco production facilities, warehouses and factories. With a dark period passing behind Nicaragua, the trajectory of its cigar industry still shines bright, and plans for the ninth annual Puro Sabor Nicaraguan cigar festival are already in the works and are tentatively planned for the third week of January. To make plans to attend the 2021 festival, visit www.nicaraguancigarfestival.com.
This story first appeared in the March/April 2020 issue of Tobacco Business magazine. Members of the tobacco industry are eligible for a complimentary subscription to our magazine. Click here for details.
– Story by Stephen A. Ross, editor-in-chief of Tobacco Business Magazine.