In 2018, Nicaragua, the Central American cigarmaking powerhouse, erupted into civil unrest with protests over President Daniel Ortega's plans to overhaul the nation's social security and pension systems. The violence between protestors and government-backed counter protestors became so heated that Nicaragua became unsafe for tourists, and the Nicaraguan Chamber of Tobacco (CNT), which hosts Puro Sabor, cancelled the Nicaraguan cigar festival for 2019.
While unrest threatened to tear apart the country, many of the Nicaraguan cigar companies rushed forward with production, although roadblocks throughout the country made getting the cigars to port more difficult. Despite the transportation issues, Nicaraguan cigar manufacturers were largely able to get their products to the U.S., where distributors and retailers alike stockpiled vast inventories of the cigars to ensure supply in case the political situation worsened to a level that would prevent cigarmaking and export altogether. Fortunately, the country and its cigar industry never reached that level of political unrest, and conditions have largely returned to normal.
According to figures compiled by the Cigar Association of America, Nicaragua exported 172.7 million premium cigars to the U.S. in 2018, up by 16 percent from the previous year and representing vast growth from 1998, when the country imported just 24 million cigars into the U.S. According to CNT, about half of the cigars enjoyed in the U.S. are now made in Nicaragua. However, while import figures for 2019 are incomplete, they do indicate a slowing of overall premium cigar imports into the U.S., with total numbers down by 6.5 percent for the first 10 months of 2019.
Nicaragua's numbers for premium cigar import into the U.S. during 2019 compare favorably to those of 2018; however, there were signs that the slowdown affecting the overall industry had also affected Nicaragua as well as news of some companies laying off employees. So, when CNT announced that it would resume hosting Puro Sabor in 2020, many throughout the industry wondered what the Nicaraguan cigarmaking landscape would look like. Thankfully, the evidence seems to show that it's hard to keep a good country like Nicaragua down, as both the nation and its cigar industry are proving to be remarkably resilient.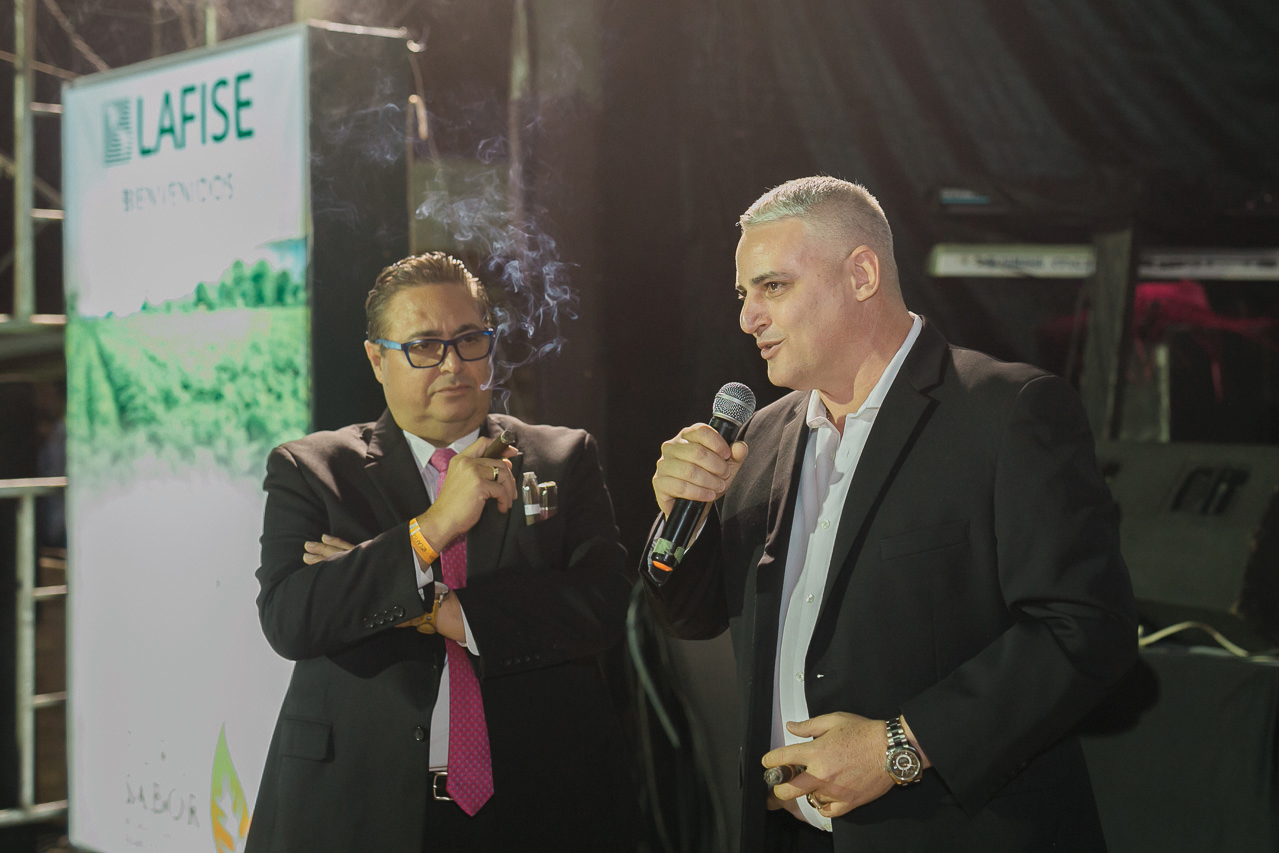 An Industry that Gives Back
CNT hosted the eighth annual Puro Sabor festival from Jan. 21-25, 2020. Approximately 120 people from 21 countries attended this year's Puro Sabor festival, which included a day in Granada, one of North America's oldest cities, as well as tours of various factories and farms in Esteli, the country's cigarmaking capital. CNT is composed of 27 members, which include cigar companies, tobacco growers and businesses that support the cigar and tobacco industries in a variety of ways. The 27 members of CNT are A.J. Fernandez, Agrotabacos, ASP de Nicaragua, Drew Estate Tobacco Co., Joya de Nicaragua, My Father Cigars, NACSA, Oliva Cigars, Padron Cigars, PENSA, Plasencia Group, Procenicsa, Scandinavian Tobacco Group, Tavicusa, Cigar Box Factory Esteli, Cigar Rings, Empaques 3A, Mombacho Cigars, Nica Sueno, Tabacalera Tambor, Tabacalera Valle de Jalapa, 1502 Cigars, El Galan Cigars, Tabacalera RC, Distribuidora Karibe S.A., Esteli Cigars and Perdomo Cigars.
CNT holds Puro Sabor to highlight the premium cigar and tobacco industries' importance to the world and to Nicaraguan government officials and citizens, as well as to showcase Nicaragua's vibrant culture, history and traditions to an international audience. Based almost exclusively in and around Esteli, the Nicaraguan cigar industry consists of more than 150 companies that make cigars, grow tobacco or support the industries in some way as packaging providers or farming supply providers. According to Juan Martinez, CNT's vice president and the president of Joya de Nicaragua, the country's original cigar producer, Esteli is "the Silicon Valley of tobacco."
Overall, premium cigar exports accounted for some $265 million to the Nicaraguan economy in 2018, and the industry is the country's fifth-largest export market. Indeed, Esteli is a city of approximately 180,000 people, and the cigar and tobacco industries directly employ 40,000 individuals—that's nearly 25 percent of the area's population. It's impossible to overestimate the industries' contributions to the local economy and well-being of the area's citizens, especially when one considers the number of people each job supports.
"Puro Sabor is about creating relationships and bringing people together," says Nimish Desai of Rocky Patel Premium Cigars. "But CNT is about making the lives of our employees better—educating them; giving them direction and social and economic growth."