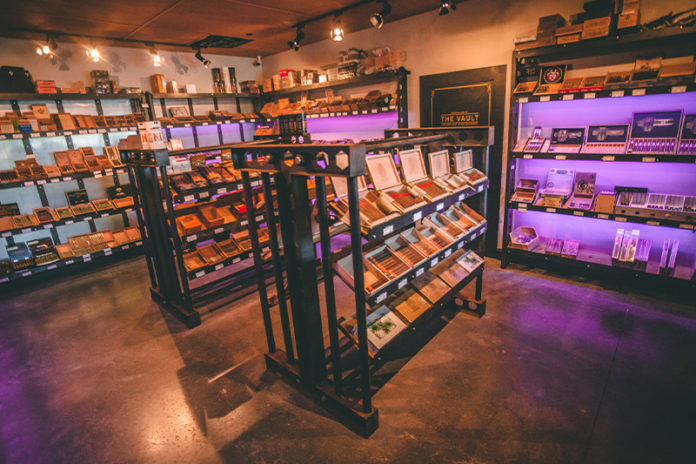 Are you thinking about opening your own cigar store? Industrial Cigar Co. co-founder Brandon Frakes offers up the following tips on how to get started and prepare yourself for long-term success.
Start talking. Identify your five favorite lounges, and go talk to their owners. Ask them what they've learned. That's going to tell you if the hurdles that they've jumped through are going to be ones you're willing to jump through as well.
Define the experience. Identify the experience you want your customers and members to have in your store or lounge. Figure out what will make your establishment different from others like it and what unique experience you will provide your customers.
Hit the road. If you have not experienced the cigar culture and manufacturers in places like Nicaragua, the Dominican Republic, Honduras, Mexico and other countries, book a flight and do so now. You need to see and experience the worldly side of the cigar business before opening a lounge of your own. Understanding how tobacco is grown and where cigars are made will give you the respect, understanding and perspective necessary to create a store and lounge experience with a lasting impact.
This story first appeared in the May/June 2021 issue of Tobacco Business magazine. Members of the tobacco industry are eligible for a complimentary subscription to our magazine. Click here for details.