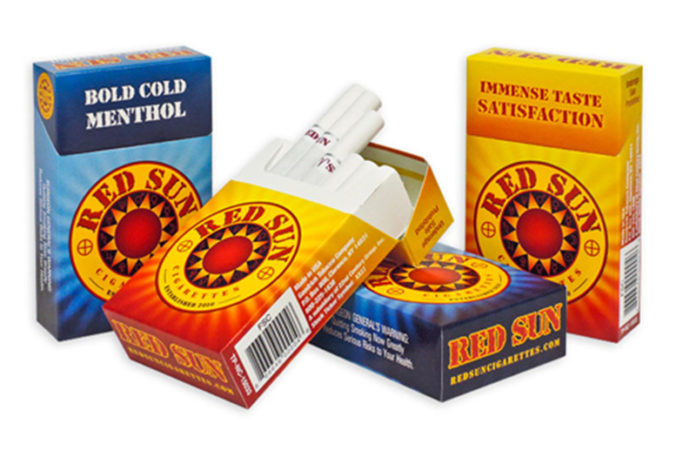 The U.S. Food and Drug Administration's policy shift aimed at lowering the nicotine levels in combustible cigarettes has one tobacco manufacturer rethinking its portfolio.
22nd Century Group, Inc. has announced plans to discontinue the U.S. sales of its Red Sun cigarette product, due to the FDA's latest efforts against nicotine. 22nd Century Group, Inc. is focused on tobacco harm reduction. The company is also researching cannabis and hemp.
22nd Century Group, Inc. has developed proprietary tobacco with low nicotine levels for some of its products, but not Red Sun. Because of this, 22nd Century Group, Inc. does not feel continuing to market this product is a wise move considering the FDA's latest focus on low nicotine levels.
Henry Sicignano III, president and CEO of 22nd Century Group, Inc., commented: "22nd Century stands ready to cooperate fully and enthusiastically with the FDA to drastically reduce [the] nicotine content in cigarettes. In this spirit, we have decided to retire the Red Sun brand in the U.S."
The company's Very Low Nicotine cigarette brand has 95 percent less nicotine than other leading cigarette brands available in the U.S. 22nd Century Group, Inc. is already investing in research and patents set to create a reduced exposure cigarette with higher levels of nicotine for international markets.
For all the latest news from 22nd Century Group, Inc., visit xxiicentury.com.