The challenge that comes from the many acquisitions General Cigar Co. and its parent company have completed is the many brands and products it has to manage. One of the issues Broersma saw when he first took charge of General Cigar Co. was that the many brands within its portfolio created a very complex and, at times complicated, problem. This called for a new approach that involved evaluating each brand and figuring out what it offered General Cigar Co. in the long run and how the company could streamline its offerings to the benefit of retailers and cigar consumers.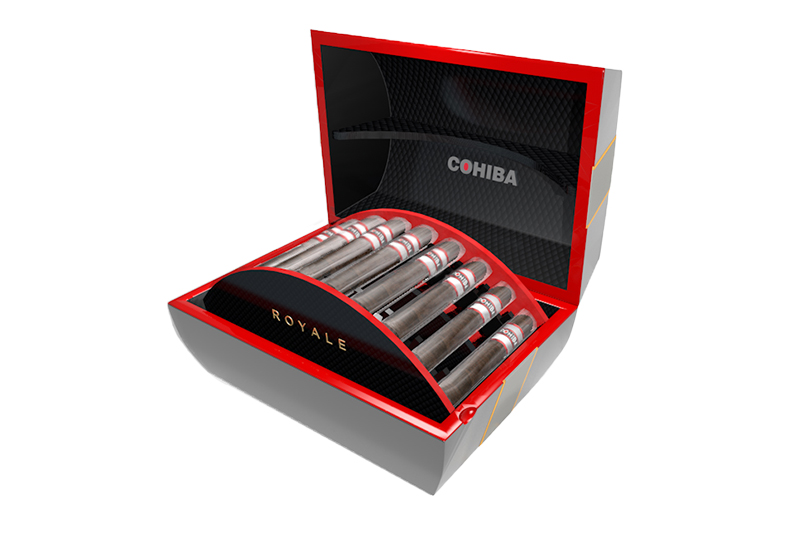 "When I came to the U.S., I looked at things and drafted a focused strategy where we divided our brands into three tiers, says Broersma. "So, we have the brand champions, which are our top-tier brands, consisting of Macanudo, Cohiba, Punch and CAO. Those get the majority of the investments. These brands need to be driven more in terms of innovation and marketing spending, sales and sales force time. Then we have our second tier, which is still very important, with a moderate focus, and this includes brands like La Gloria Cubana, Partagas, Hoyo de Monterrey, Excalibur and Diesel. The remainder of our brands are in the third tier, and those brands exist without added support."
This focused approach is also applied to General Cigar Co.'s sales force. By determining which SKUs and brands offer the best returns for the company in a particular region, the company's sales team is better able to focus its efforts rather than spending time pushing the underperforming products in the market. Refocusing the company and its brands also involved understanding the changing preferences of cigar smokers in the U.S. Broersma shared just a few observations about trends he's seen within the industry in recent years. One of these trends is the growing popularity of Nicaraguan cigars, which Broersma says has overtaken Dominican-made cigars in terms of imports. When it comes to the overall smoking experience, consumers are looking for cigars with a stronger, bolder taste profile.
Another change gripping the industry involves the price of cigars, with the range between premiumization and value widening. General Cigar Co.'s portfolio now includes a range of products offered at different price points, from its successful, affordably priced Odyssey brand to its high-end Cohiba Spectre products that have a price point hovering around $90 per cigar. For the consumer, General Cigar Co. has something to offer every palate and budget, helping it to fulfill its mission to create more smoking opportunities for its customers.
The Pandemic Shift
An unexpected challenge Broersma and his team at General Cigar Co. have had to take on in recent months is the continuing impact of the COVID-19 pandemic. Broersma has seen the online channel grabbing a bigger share of the sales of cigars in the U.S., though there had been a stabilization over the past two years between online and brick-and-mortar sales. That trend, however, has been upended by COVID-19, which caused brick-and-mortar retailers to temporarily close their doors and had consumers looking online for their cigars.
"There was a heavy shift of consumers going from offline to online," he says. "At General Cigar Co., we saw a huge drop in sales during the first six weeks, but we see that coming back now with stores reopening. What was being lost at brick-and-mortar we actually picked up through Cigars International. I'm a brand marketer first, and part of my focus is also in human behavior. I always say that if you're forced to change as a consumer for one or two weeks, everything is fine and typically reverts back to normal. If you have two months of forced change, I do believe that that will change consumer behavior in the long term."
Price will also continue to play a major part in consumer behavior. How the company engages with consumers may also change permanently due to COVID-19. In-person events are still important, but as the nation continues to deal with shutdowns and stay-at-home orders brought on by the pandemic, online events held on Instagram, Facebook and Zoom figure heavily into how General Cigar Co.'s brand ambassadors interact with consumers and market their products. The focus on digital and consumers is part of the reason why the company recently relaunched CigarWorld.com, a site that offers consumers a connection to General Cigars Co.'s many brands, along with news, education and virtual events to bring them further into the world of premium cigars.
Another impact of COVID-19 is on the company's product launches that were planned for this year and that have now been rescheduled. The company has reworked what Broersma refers to as its "innovation calendar" and shifted the focus from new launches to instead focus on its connection and engagement with consumers through CigarWorld.com and other online events. Broersma's focus is on moving General Cigar Co. forward and on helping bring the cigar industry together so that it is in a better position to fend off harmful anti-tobacco legislation. General Cigar Co. was one of the large manufacturers to pull out of this year's Premium Cigar Association (PCA) trade show before it was cancelled due to the pandemic. After all that's happened and has been debated and said since General Cigar Co. announced its decision not to take part in this year's trade show, Broersma says he not only remains committed to bringing the industry together but views it as critical in bringing about effective legislative change.
"With the PCA, CRA [Cigar Rights of America] and the CAA, we're actually very closely aligned in almost everything, except for one or two points that are often hotly debated. It's easy to go against us four big 'corporate' companies, but it is not productive to be divided when we are lobbying and discussing matters that are critical to the industry with the government and governmental authorities," Broersma explains. "In Germany, we had two associations that got back together. When they did that, they were successful in getting exemptions from legislation. This industry is too small to be divided, so let's unite, cut out the bullshit and do it for the benefit of the entire handmade cigar category."
Though his duties at General Cigar Co. keep him busy, Broersma remains involved and active on the legislative front through the CAA. Getting a better definition of what constitutes a predicate product and how to handle increasing regulations are concerns Broersma has, as well as securing an exemption.
"The misconception throughout the industry is that the CAA has different views or wants regulations and that we don't want exemption. We do want exemption and discuss exemption with governmental authorities all the time. STG and General Cigar Co. are both public companies, so we have to be prepared for the sake of our shareholders and for our customers. We are and will be ready for legislation if it comes," Broersma explains.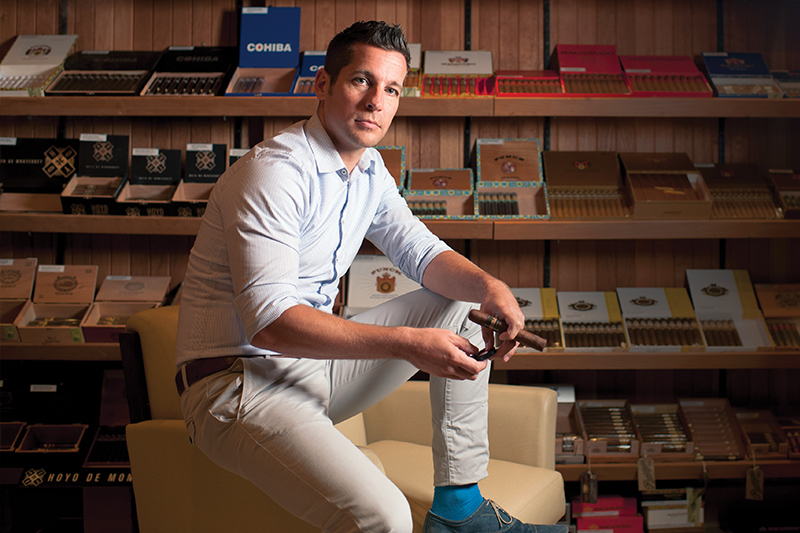 Preparing General Cigar Co. and its customers for the future is a key focus for Broersma right now. The COVID-19 pandemic may have delayed certain product launches, but it isn't stopping General Cigar Co. from being innovative and meeting the demands of its customers. General Cigar Co. is focused on keeping its employees and customers safe, redefining its business and brands, and shuffling its priorities so that when the pandemic subsides, the company will be able to respond to consumer demands and move inventory with ease. There are a lot of plans in motion, and General Cigar Co. shows no sign of slowing down or scaling back anytime soon.
Broersma wants General Cigar Co. to be known as the leader of handmade cigars in the U.S., but that goes well beyond offering new releases. He and his team will achieve this through the company's commitment to the cigar category as well as its desire to push the industry into the future. Broersma has a simple but powerful statement for those wondering what General Cigar Co.'s next move will be.
"We are simplifying how we're doing business, and we are focusing on what is good for the retailer and what's good for us," he explains. "The message I want to bring across is that General Cigar Co. is here to stay."
This story first appeared in the September/October 2020 issue of Tobacco Business magazine. Members of the tobacco industry are eligible for a complimentary subscription to our magazine. Click here for details.
– Story by Antoine Reid, senior editor and digital director for Tobacco Business Magazine. You can follow him on Instagram @editor.reid.