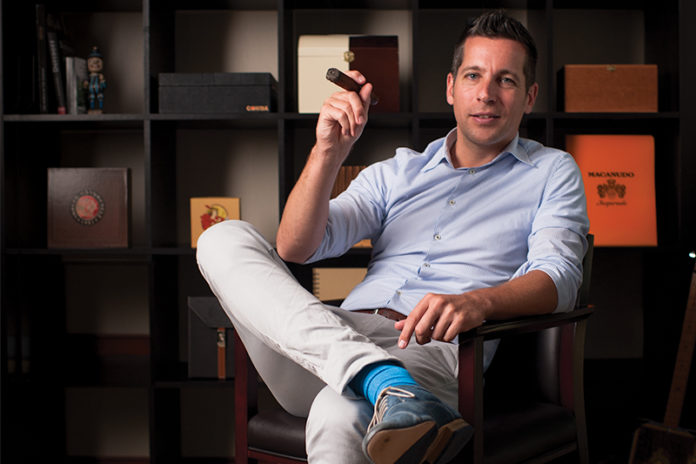 Earlier this year, it was announced that Regis Broersma would be returning to his role as president of General Cigar Co., a company that he never really left since being named its president back in 2016 by Scandinavian Tobacco Group (STG). Broersma first joined STG in 2002 and has held several different positions within the company over the years. As president of General Cigar Co., Broersma has helped steer the company into new territory and worked hard to make the company increasingly profitable. With that goal now achieved, Broersma has yet another goal at hand—he wants to see General Cigar Co. propel the handmade cigar category forward.
This new focus is an evolution of General Cigar Co. and the result of hard work and determination. The company has spent years refining and refocusing its portfolio of premium cigar brands, which includes Macanudo, Cohiba and CAO, among many other recognizable brands. The United States is the largest market for premium cigars globally, and Broersma and his peers at STG understand the importance of protecting cigars and the cigar lifestyle in America while also driving the entire category forward on the legislative front. Broersma, who sits on the board of the Cigar Association of America, a nonprofit trade organization representing premium handmade and machine-made cigar manufacturers and preserving the rights of cigar smokers in the U.S., has his eyes on the future of the industry and knows that in order for General Cigar Co. to continue to prosper, it must also help the industry win on the legislative front.
"I feel that the company and I are obligated to bind everybody together because there has been a bit of split in the industry between the various trade organizations," Broersma explains.
Broersma and General Cigar Co. are embracing a leadership position within the cigar category and are committed to driving the entire category forward. The change that Broersma hopes to see within the industry has already begun within General Cigar Co. From its reevaluation of its extensive portfolio of premium tobacco products to how the company has pivoted in the wake of the COVID-19 pandemic, General Cigar Co.'s recent changes and new focus will ensure that it remains an industry leader and that it will build a company—and industry—that is bigger, better and stronger than ever before.
A Second Take
Broersma has spent 18 years working within STG, and in that time, he's held more than 15 different positions. When current STG CEO Niels Frederiksen's and Broersma's paths crossed in 2007, it was fortuitous, as Broersma began being placed in parts of the company that were in need of change. After STG underwent a recent restructuring, Broersma was yet again placed in charge of General Cigar Co., not so much because it needed to be changed but because the job he started back in 2016 needed to be finished. Broersma still sees many opportunities ahead for General Cigar Co., though he's careful not to dive too much into specifics so as not to reveal the company's strategic plans. One area Broersma has been focused on and hopes other manufacturers will also choose to invest in is in the creation of new smoking occasions and opportunities for consumers.
"Consumers want to actively participate in the handmade cigar category, but there's not really that much opportunity to either buy a cigar or enjoy one in a lounge because the prevalence of cigar shops and lounges is relatively low compared to the number of cigar smokers in the U.S. So I believe that we have an obligation as a leader to actually create those vital occasions, whether they be viable retail stores or online platforms."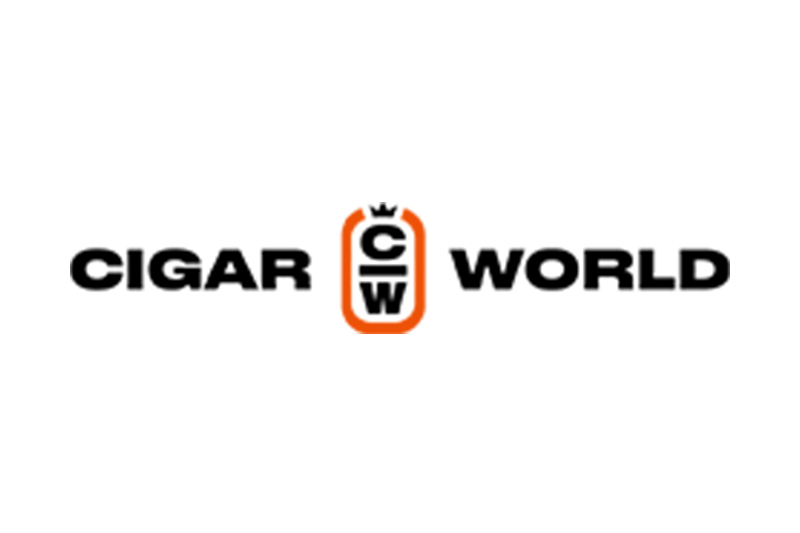 This desire to create new smoking opportunities is a driving force at General Cigar Co. today. The company is active online through its e-commerce website, CigarsInternational.com, and it has been busy expanding the brick-and-mortar footprint of the Cigars International stores with locations in Texas and Pennsylvania, as well as several new stores that are planned to open in Florida. Another key component in the company's plans to increase engagement and demand is the recently relaunched consumer-centric website, CigarWorld.com.
General Cigar Co. owes much of its transformation and successes in recent years to "Fueling the Growth," a program implemented in 2018 by STG that was designed to increase shareholder value and stimulate growth. The program had several initiatives that included an organizational restructuring, improved operational efficiency, a realignment of commercial resources and a new global procurement setup. This program was built on the concept of a new operating model that challenged everyone at STG and its subsidiaries to reevaluate how the different departments and its employees worked together and who was responsible for what. Broersma credits this transformative program with making General Cigar Co.'s workforce more efficient, allowing the various departments and their employees to work more smoothly together. This has also enabled the company to integrate new companies and their employees with ease and less confusion.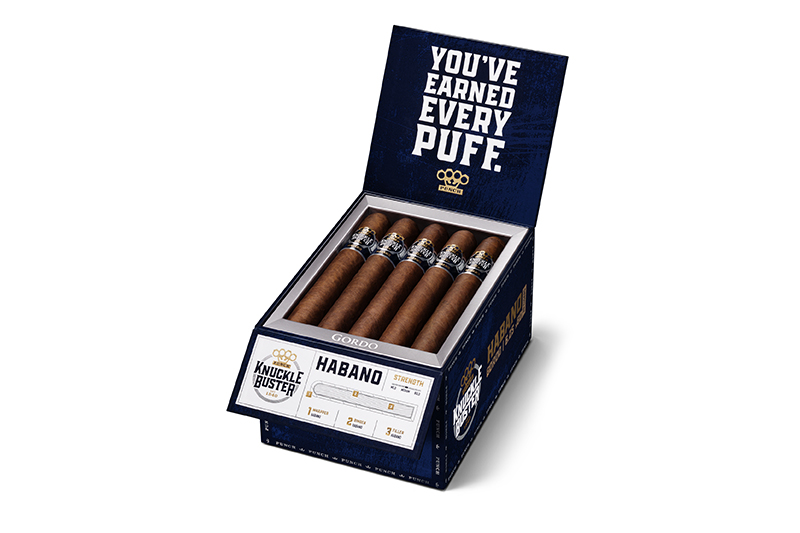 "The new operating model, Fueling the Growth, is really about how the company's functions work together. One of the reasons why everything was standardized is that it is way easier to integrate a new company when you are set up like this. So for example, now with the [Royal] Agio acquisition, it was easier to integrate them because the finance people report to finance, the logistics people go to logistics, the factory people go to the factory, and commercial people report to me."
General Cigar Co.'s DNA
News broke in late 2019 that STG would be acquiring Royal Agio Cigars, a leading European manufacturer of machine-made and handmade cigar products. As Broersma explained, STG had been considering Royal Agio as a potential acquisition because much of its business fit well with the company's portfolio of tobacco produces. Royal Agio's machine-made cigar products, Panter and Mehari's, were of particular interest to STG because they both performed well in the European market. Due to STG's Fueling the Growth program, integrating Royal Agio into STG and General Cigar Co.'s business model was a smooth and easy process.
"Mergers and acquisitions are in our DNA," Broersma proclaims. "When it comes to Agio, the key thing is that it was a very healthy performing company when it comes to financials, and they offered a strong synergy with our company. They are centered around strong brands, specifically very strong brands for Europe, and they are also strong in places where we had gaps. For example, they had more value brands and more value flavor brands like Panter, which fits perfectly into our portfolio. Mehari's, pricing-wise, also fits perfectly into our portfolio."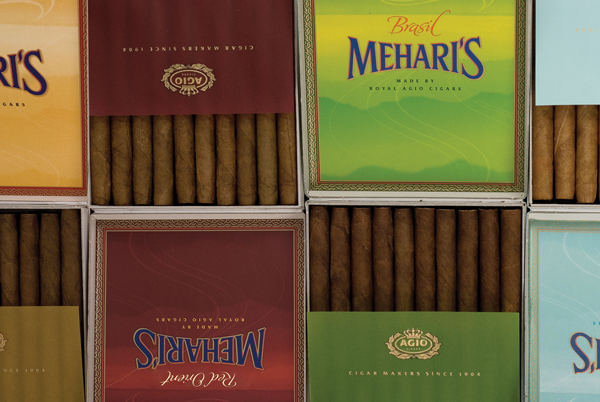 Broersma's team at General Cigar Co. is leading the integration of Royal Agio into the company's U.S. business. The integration does involve some changes, including closing Royal Agio's U.S. office in Bradenton, Florida, and integrating Royal Agio's products into General Cigar Co's portfolio. Broersma explains that some of the changes are due in part to the U.S. Food and Drug Administration (FDA)'s substantial equivalence process, whose deadline takes effect in September. Because of this, Royal Agio's Panther product, a spinoff of the Panter brand that was available in the U.S. and pushed in the convenience and mass-market channels, will be discontinued. Other products that are being removed and delisted from the U.S. market include the handmade premium Balmoral brand and the value-priced San Pedro de Macoris products, neither of which have predicate status in the U.S. What will remain in the U.S. is several offerings from the Panter and Mehari's small-cigar brands, which, according to Broersma, accounted for nearly 80 percent of Royal Agio's sales.
"We bought Agio for the European markets," Boersma explains. "That's where most of their volume is. The U.S., for Agio, was very small, which was surprising because there was there was a lot of buzz around the Balmoral brand in the media, but that did not translate into sales in the U.S. We will keep the handmade cigar brands—the Balmoral and the San Pedro de Macoris—and leverage them to fill gaps in our international portfolio."
Even with the Royal Agio acquisition and integration now complete, Broersma sees more opportunities for General Cigar Co. through other mergers and potential acquisitions. He also sees opportunity within General Cigar Co.'s own portfolio of handmade cigars, which has been streamlined and refined over the past several years.