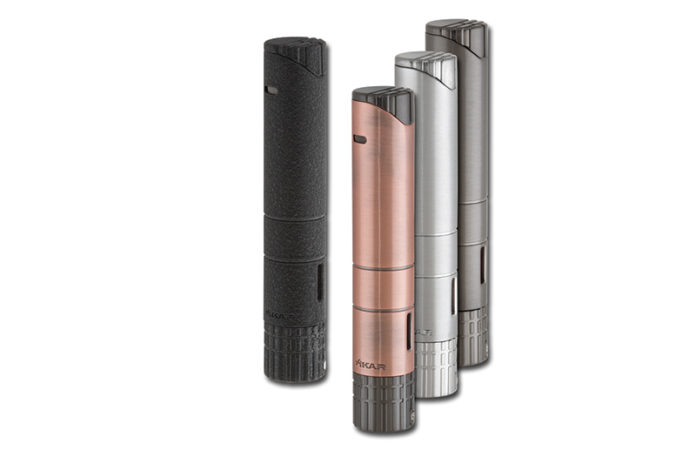 XIKAR, Inc. is debuting its new Turrim Single lighter. The Turrim Single provides a thinner, shorter body with a powerful single flame. It combines an ease of use with extraordinary detail and performance to exemplify Xikar's principal promise of superior function, form, feel and finish.
"The unique cylindrical shape and exclusive features of the Turrim Double lighter led it to be an instant success among smokers who enjoy the style of their accessory as much as their cigar," said Scott Almsberger, XIKAR EVP and CDO. "The addition of the single flame model offers a condensed size and enhanced precision flame, packing all the power you'd expect from a XIKAR lighter."
The Turrim Single is built with an extended fuel tank for maximum fuel capacity. This single flame lighter has the advanced engineering of the Ratcheting Fuel Adjustment System and EZ-View™ Red Fuel Window technology that was a prominent feature of the Turrim Double lighter. The Turrim Single's unique shape allows it to fit comfortably in your hand and also fits into a cigar slot in a travel case for easy portability.
For the latest news on Xikar and its products, visit xikar.com.