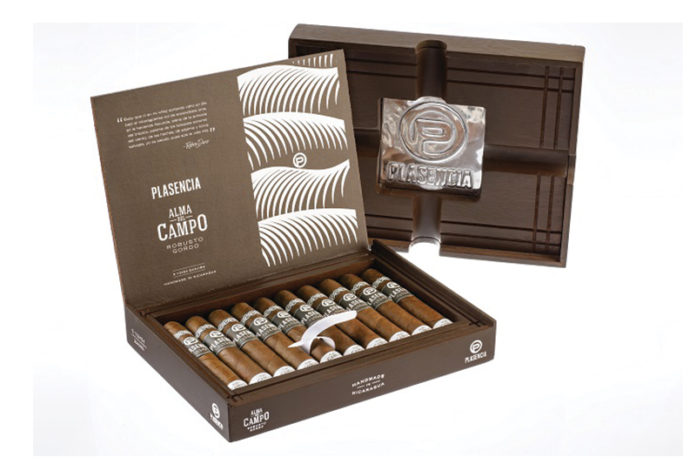 Plasencia Cigars, owned by the Plasencia family who are the largest grower of tobacco in Nicaragua and Honduras, have announced the upcoming release of a new cigar line, Alma del Campo.
Alma del Campo will be Plasencia Cigars' second of five cigars of its flagship Alma Series. The first cigar of the Alma Series named Alma Fuerte, was introduced in 2016. Alma del Campo is described as a "creamy and smooth, medium-plus cigar made with tobacco from Nicaragua. Alma del Campo is a complex smoke and has a perfect balance showing flavors of coffee and nuts, with a touch of spice." Alma del Campo will be available in five vitolas: Travesía (6 1/2 x 56), Sendero (6 x 56), Madroño (6 1/2 x 58), Guajiro (5 1/2 x 52), and Tribu (5 x 52).
"Since 1865, first in Cuba and later in Nicaragua and Honduras, we have been producing the highest quality tobacco; and now having participated in such an important event like the IPCPR and showcased our Plasencia brand name cigars for the first time, marks a huge milestone for our family," said a spokesperson for Plasencia in a press release.
In addition to the Alma series, Plasencia Cigars will also be producing the Cosecha Series to celebrate the beginning of its first-ever tobacco harvest in Cuba, in 1865. Orders are already being taken for Cosecha 146 with an official launch date planned for the near future.
You can learn more about Plasencia Cigars here. For all the latest news from Plasencia Cigars, visit plasenciacigars.com.