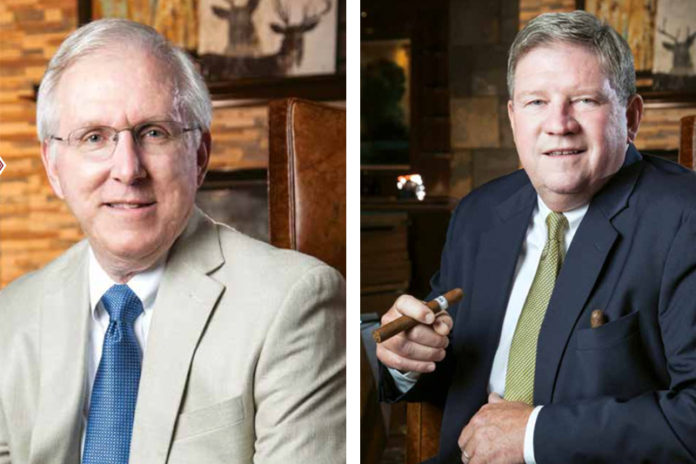 It was November 2014 and the tobacco battleground was in Westminster, Massachusetts. The local board of health had proposed an outright ban of all tobacco sales—the first of its kind.
There was no doubt that such a measure would devastate retailers selling tobacco in
that town, including tobacco outlets and convenience stores. The National Association of Tobacco Outlets (NATO) was there and ready—it had organized a major grass-roots campaign that was greatly responsible for the attendance of a large chunk of the town's population—about 500 citizens—at the board of health's public hearing in a school gymnasium.

The way NATO's executive director Tom Briant recalls it, virtually everyone there opposed the ban. "We had people waving the American flag, and the crowd was so supportive speaking against the ban on tobacco sales that the chairwoman of he board of health closed the hearing. She wouldn't let anyone else speak after the first three testified, because people were wildly applauding and she thought we were being too appreciative of what was being said [against the ban]."
What happened next was even more amazing, according to Briant. "A gentleman stood up and started singing 'God Bless America' and the entire audience stood and sang in unison with him," he tells Tobacco Business. "Because ultimately, this wasn't about smoking, this was about freedom, liberty and personal rights. People spoke that night who didn't smoke because they knew that this ban had the potential to take away rights that people should be able to enjoy and decide for themselves."
Board members went on to vote 2-1 against the ordinance. Not only was it defeated, but no other city has attempted to adopt a similar ban since.
Of course they don't all go like that, but this Westminster story encompasses "everything we fight for every day at NATO: freedom, liberty and personal rights, because that's what America is all about," says Briant, a nonsmoker. "It encapsulates my favorite NATO anecdote to date."
The story also represents where NATO, now celebrating its 15th year as an association, wants to sharply focus on: helping retailers fight local legislation against tobacco, or what it calls the NATO Local Project. And it even dropped running its NATO trade show and conference to be able to fully commit moving forward.
Simply put, NATO ended its "show era" to embark on its "unifying era"—bringing forces in the industry together to fight and make progress primarily at the local level.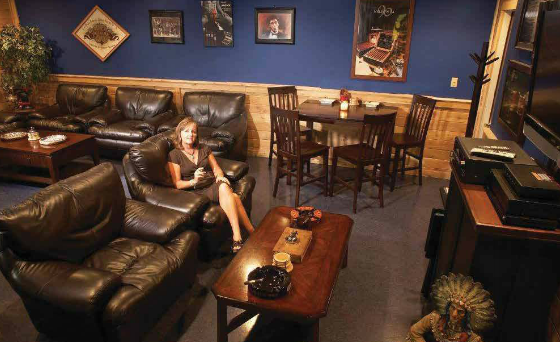 Today, NATO has established itself as an important ally to the convenience store channel because it is the only national association that focuses on tobacco at the federal, state and local levels, Anne Flint adds. "As these battles move increasingly from Capitol Hill to City Hall, NATO's expertise has been invaluable in supporting Cumberland Farms and other c-stores on legislative and other regulatory issues that matter to our daily business."
But all this work with chains in the c-store channel does not mean NATO doesn't stand for single stores—if anything, "we need the single store more than ever, because it's much more powerful to have four or five mom-and-pops fighting on the local issues than even one representative from a major chain, which is really viewed as a corporate person," according to Bob Roberts. "It's the little guys who are going to be in that community for a long time. So we have strength in numbers from all over, but it still comes down to the local retailer that effectively helps us fight these battles."
Beyond the local fight, NATO has other industry initiatives that contribute to its unifying era.
Perhaps the most obvious one is the continuing struggle to understand and be compliant with the FDA as one entity. "We are all recognizing that the voices of our industry are stronger when brought together and NATO has been at the forefront of that cooperative effort," says Flint. "I believe that with the release of the deeming regs, more and more tobacco organizations are seeing the need to become unified and speak with one voice."
Roberts agrees that "FDA has had a big effect on all aspects of the industry, and I think that makes it more imperative for the industry to be unified—that means everybody involved in the sale of tobacco to act as a unified front. It will be more effective and more cost-effective for getting things done." He adds that "really it's the FDA that's unified us more than ever. Now we all have a common interest because the FDA regulations affect everyone and every aspect of this business."
To read the full version of this story, check out the November/December 2016 issue of Tobacco Business magazine. Members of the tobacco industry are eligible for a complimentary subscription. Click here for details.